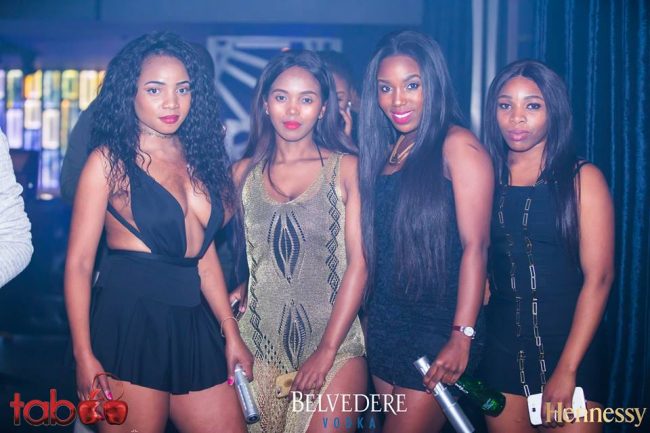 If you are looking for the best places to meet girls in Johannesburg and a dating guide for this unique town then you found the right post. We will cover some great places to meet single women in your area and mention some of the best date spots as well.
We have also written a guide to dating girls in Pretoria at that link which is probably also useful to many of you. We will start out with many of the best nightclubs and pick up bars to meet single girls in Johannesburg, most guys do prefer to pick up women in the nightlife so that seems like the best starting point.
Day game will follow that up, there are plenty of good touristy areas where women will be walking around throughout the day that can be good for gaming. Plus online dating will be covered as well, we know of a great dating site to help you meet women online or before you arrive to the city.

Next we will switch things over to our dating guide, if you meet some sexy ladies you will need to know how to show them a good time if you hope to see them again or hook up that night. There are plenty of good romantic restaurants, nice cocktail bars, and other good date spots that you can visit.
At the end of this post we will give some important tips for tourists and new expats who don't know the lay of the land here very well. There are definitely some things you need to know before you visit Africa, they will be mentioned throughout the post when needed and then we will give reminders at the end.
Nightclubs & Pick Up Bars
Some of the current best nightclubs and singles bars to try to pick up girls in Johannesburg would be:
One of those important things you need to know before you visit is that like most major cities there are good areas of town and bad areas you want to avoid. Our recommendation would be for you to try to get a hotel in the Sandton area, or somewhere in the northern part of the city.
This is the main area for singles nightlife and it is the more upscale part of town where you should be pretty safe. It is also important to note that often times you will see that many clubs can feel a bit segregated, there isn't always a lot of mingling between the races here.
The top 3 clubs we listed above will be best for picking up black women in your area, while Madison Avenue would probably be considered the best nightclub to meet white girls in Johannesburg to hook up with. We aren't racist, people are people, but if you are from here you already know what we mean and if you are just visiting you will understand soon.
While you probably don't want to spend too much time downtown or in the southern areas of the city a couple of good bar districts you could check out are on Vilakazi Street and Maboneng Precinct. If you do go to those areas get dropped off right in the main nightlife area and don't try walking off down dark streets.
You probably can also have some success meeting women in Cape Town, we covered that city pretty well also and it can be a good spot to get laid as well.
Meet Johannesburg Girls During The Day
Some guys love to go out after dark, get drunk, and then try to pick up as many girls as possible. Others aren't fans of the nightlife for singles and like the more laid back option of day game.
Sometimes they will go to a certain area where there is high foot traffic with the intent of trying to meet Johannesburg girls, while other guys may just try to take any chances they get when going about their day naturally. For those who are looking for specific day game areas there are some solid options here.
The Nelson Mandala Square and Vilakzi Street both should have a lot of foot traffic, many tourists will be visiting both throughout the day. Soheto is another area where lots of women from out of town will be visiting, and Auckland Park is located near a university for some local Johannesburg girls.
On Sundays you could hit up the Fourways Farmer's Market, or any day of the week you could head to malls like these if the weather is bad:
Sandton City 163 5th St, Sandhurst
Waterfall Centre on Le Roux Ave, Midland
Bryanston Shopping Centre at 15 Ballyclare Dr
Oriental Plaza at 38-60 Lilian Ngoyi St, Fordsburg
Westgate Shopping Centre at 25 Mopani St
Chat With Girls Online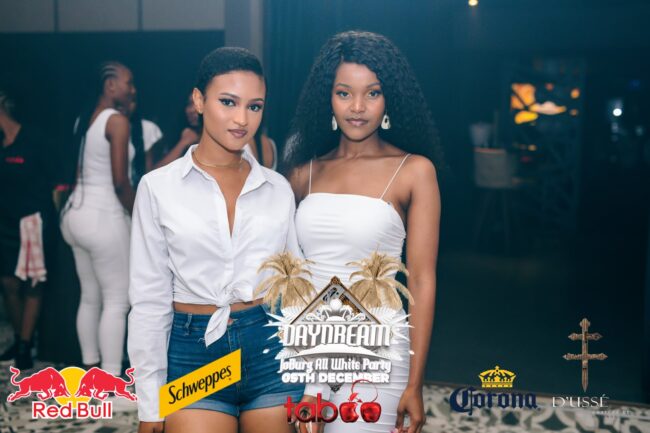 Just as not all guys enjoy nightlife even more don't like the idea of trying to pick up girls during the day. At least after dark they are likely to be drunk, more approachable, and potentially down to hook up.
Walking up to women when they are in a crowded touristy area or a shopping mall isn't lots of fun, and it usually doesn't work that well either. Lets face it, no matter what way you try to meet women in your area it is usually a low percentage chance, that is why so many people say dating is a numbers game.
Well when you meet single girls in Johannesburg online on Afro Introductions you can finally turn those numbers in your favor. This is the biggest online dating site in Africa and in a city of this size you know there are many single ladies using it, and there are many more all around South Africa.
If you are in a bit of a slump right now you can log on and send out messages to all of the sexy women near you and start a conversation to get the ball rolling. Or if you are reading this before you visit the city you can pipeline and arrive in town with a phone book full of numbers waiting for you. That will really increase your chances of getting laid on your trip.
Online dating on Afro Introductions can speed up the process faster than anything else. Technology has helped us all save so much time in many ways, take advantage of this great resource and enjoy the results you get.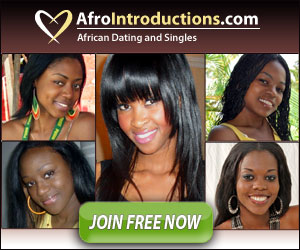 Johannesburg Dating Guide
Now you know all of the best places to pick up girls near you and our Johannesburg dating guide can take over. Getting their number is only half the battle, if you actually want to hook up you need to treat them right.
We have a lengthy list of romantic restaurants and cocktails that would make for a great date night:
You could also go dancing in the Sandton nightlife or see a show at the Joburg Theater. We recently added Kitchener's, check that link to see if they have any comedy shows planned, plus your Johannesburg girl would enjoy dancing there late at night when the DJ's get going.
Day Date Ideas
Coming up with day date ideas is usually a bit more difficult. The night time dating options are often pretty well defined. Choose a romantic restaurant, know of a bar that has good cocktails, and then maybe bring them to a nightclub for dancing and cross your fingers that you will be getting laid after that.
But during the day you need to get more creative. If you are trying to hook up with a tourist you could bring your date to places like:
The Apartheid Museum
The Union Buildings
Pretville
Pretville is a cool Old Town type area that makes for a good cheap date spot. Local Johannesburg girls may have been to those day date spots so many times that you may not want to risk boring them on a return visit. Another fun place to go on a sunny day would be the Johannesburg Zoo.
Instead go for lunch at Vuyos located at 8038 Vilakazi St before you go rock climbing at City Rock at 173 Republic Road in Fontainebelau. Or go for gin tasting on the weekends at Tasting Room at the Time Anchor Distillery and then bungee jumping at the Orlando Towers at Chris Hani Road & Dynamo Street M68.
Bungee jumping may be a bit aggressive, you probably should check and see if she is interested and not just pop that one on her when you show up. The Walter Sisulu National Botanical Gardens can be a great place for a picnic, or get great views of the city from the Hartbeespoort Cable Car.
Tips For Tourists & Expats
We have covered some of these travel and dating tips for tourists and expats throughout the post but they are worth mentioning again. Plus we have some other things to mention as well, like that the local currency is the rand and as we update this you get around 17 rand for every $1 USD.
As mentioned the northern area of the city is considerably nicer and safer. Many of the best pick up and date spots in Johannesburg are located in Sandton, that would be the best area of the city for you to get a hotel in. Being close to the singles nightlife will be the best thing you can do if you hope to hook up.
If you want to get around town just open up Uber and order a ride. Remember that if you are going to those bar districts we mentioned before that are downtown you want to be dropped off at the right place, and don't try walking around those areas.
Enjoy Dating Johannesburg Girls
This is a fun, international city and you can find some very exotic and sexy ladies in your area. It isn't the safest place to visit so try to stick to the good hoods and stay out of the bad ones, just like in Cape Town or Durban.
The segregated nightlife can be a bit of a shock to some, if you aren't feeling comfortable in a place just bounce and try out the next one. There are plenty of good pick up bars and clubs to meet women near you, you will find one to your liking.
And don't forget about all of the local single ladies you can find on Afro Introductions either. Being able to contact girls to maybe hook up with on your computer or phone without having to get dressed up or go out to do so is a great thing. Now you know all of our best places to meet girls in Johannesburg with our dating guide, enjoy your time here.