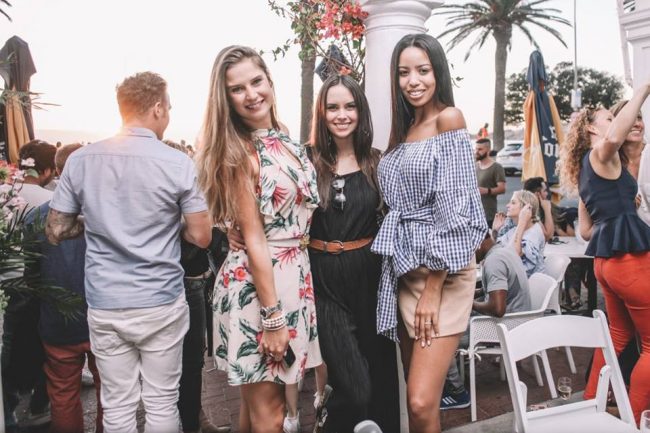 If you are looking for the best places to meet girls in Cape Town and a dating guide then you have come to the right page. There are plenty of spots to try and pick up sexy ladies around town, many romantic ideas for a date night, and infinite amounts of fun outdoor activities to do during the day here.
It should not be hard to come up with a game plan for trying to hook up in this city. Do your best to visit when the weather is nice between November and March if possible. There will be lots of tourists from around the world coming in, and the local women will be showing some skin while they can.
You probably will want to locate yourself near Camps Bay or Long Street. These are two of the best areas of Cape Town to meet girls with lots of singles nightlife and many day game options as well. Another important road for you to familiarize yourself with is Kloof Street.
Many of the spots that are listed in this post are on, in, or near those areas. Settle down and get a room near them if your goal is to hook up and you will be glad that you did.

We will start with off with the best pick up bars and nightclubs you can find around the city before getting into places to meet single women in your area during the day and the best online dating site. Then we will transition over to our dating guide, knowing where to meet them is important but so is knowing how to show them a good time.
We have a ton of places to get to, time to get the ball rolling.
Nightclubs & Pick Up Bars
The local nightlife is where we always like to begin, alcohol certainly makes meeting new people and hooking up a lot easier. If you plan to do a lot of partying then get a hotel room in Camps Bary or on Long Street.
These are the two main areas for singles nightlife in the city, plus they are both in pretty nice areas where safety won't be as much of a concern. Many of our favorite pick up bars and nightclubs to meet single girls in Cape Town can be found nearby such as:
It does need to be pointed out that these are the nice and touristy areas of the city so expect prices to be pretty expensive. Also, don't be surprised if you see some prostitutes out in the nightlife, or if you are trying to pick up some sexy women in your area at the clubs one might ask you to pay her if she lets you get laid.
That is pretty common all around Africa, and many places around the world. We also covered it in our Durban dating guide.
Meet Cape Town Girls During The Day
Now lets talk about where you can try to meet single Cape Town girls during the day. Once again Camps Bay will be a great spot, right there on the beach, in the shops or cafes around the area, and all along Kloof Street you can find sexy women enjoying a nice afternoon.
Cafe Caprice puts on some pool parties that can be good places to find hot girls near you. Clifton Beach would be another good beach to try to pick up women.
Any of these shopping malls should also have heavy foot traffic from local women:
Canal Walk
V&A Waterfront
Cape Quarter
Somerset
Woodstock Exchange
And on Sundays The Bungalow puts on some great day parties, when the weather is nice it is one of the better places to hook up with sexy girls in Cape Town.
Chat With Girls Online
We all like to do things our own way and for some the nightlife gets them laid while others have more success with day game. Over the past 10 years online dating has really taken off and when trying to meet single girls in Cape Town online you should use Afro Introductions, the biggest dating site in Africa.
Why should you use it? Because it is backed by Cupid Media, one of the biggest dating networks in the world. It is 100% legit, they have a great fraud protection team to ban any fake or scam profiles.
Plus it will allow you to meet women in your area so much faster then you can the old fashioned way. It is a slow, tedious process to try to pick up girls at a bar or the beach. You have to approach every sexy lady you see and hope you don't get rejected.
With online dating you just quickly sign up for Afro Introductions and start sending out messages in minutes. Get your copy/paste game down and you can start a chat with more new girls in an hour then you could approach in a club over the next half a year.
Technology saves us time, dating is a numbers game, and this is a great resource for any guys looking to hook up or find a serious girlfriend. If you are already in the city you should log on now, if you are planning your trip sign up and start meeting girls so you can show up with them waiting for your arrival.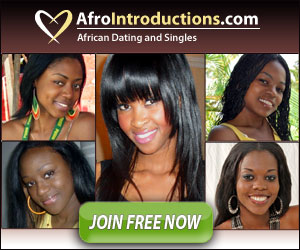 Cape Town Dating Guide
Now that you know all of the best spots to meet singles near you our Cape Town dating guide is going to take over. Sometimes you can pull a drunk girl from a club and get laid the first night, or even message that right girl on a dating site who wants to hook up right away.
But as we all know most of the time you need to take them out on the town first and prove you aren't a creep. This city has some great options, some of our favorite romantic restaurants and cocktail bars for a date here would be:
While we aren't going to call it a cheap date spot in Cape Town exactly, you can get 2 for 1 on Mondays at HQ. This is one of the top restaurants in the city and that is some great value. Stardust is a fun place for a date, their waiters and waitresses double as entertainers.
For more live performances go see a show at the Baxter Theatre Centre or Artscape Theatre Centre. You may also want to head to the Cape Town Comedy Club on your date night.
Day Date Ideas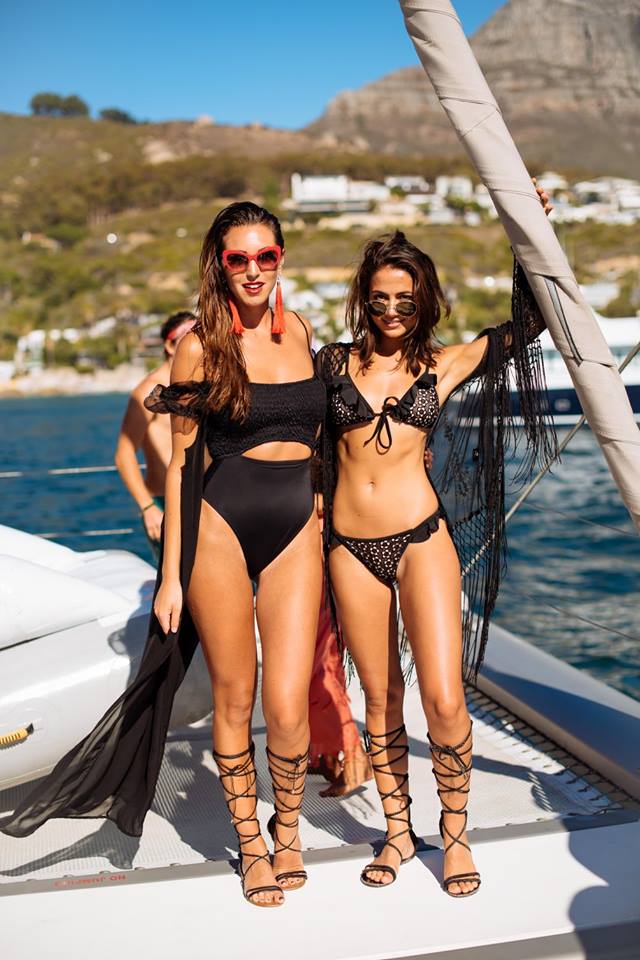 Many of these day date ideas are going to revolve around the great natural beauty you can find here. If you want to be really adventurous you and your girl could go cage diving with great white sharks in Gansbaii.
If that is over your head then try hiking at Cape Point Nature Reserve or Skeleton Gorge. Other awesome spots are:
Cape of Good Hope
Table Mountain
Kirstenboch Botanical Garden
Two Ocean Aquarium
Or take a quick trip over to Robben Island. There are so many places for a cheap date in Cape Town, if you and your local girl love nature then the possibilities are endless.
If you want to try to involve some alcohol during the date then take a tour of the Cape Winelands, there are plenty of different wine tours available, the most luxurious even involve a helicopter tour of the city and great nature you can find in the area.
Tips For Tourists & Expats
In certain cities we like to give some quick tips to tourists and expats, this one probably does need them. Many people would tell you that renting a car wouldn't be a bad idea as things can be pretty spread out here, particularly if you want to enjoy some of the nature options we mentioned before.
You can also take an Uber, the taxis are more expensive. Speaking of prices the local currency is the rand and you can get around 19 for every $1 USD as of our last check but the exchange rate can fluctuate.
This isn't the safest city in the world, if it is your first trip be sure to get a hotel in Camps Bay and Long Street, but remember to not be all that surprised if you end up mingling with prostitutes in the nightlife. Working girls from all around the area come here to try and earn money off tourists.
You should be pretty safe in those areas though and it isn't as dangerous here compared to what we had to mention in our dating tips for Johannesburg and Pretoria.
Enjoy Dating Cape Town Girls
This city really does have a lot to offer, particularly if you like animals and nature. There are plenty of tours into the African Bush also, but those can be pretty pricey and there are too many variables at play for us to cover them in a post about hooking up with girls near you and dating.
Do your best to get a room in the areas we kept mentioning throughout the post. At least book your initial room there and if you wanted to save some money check out cheaper options once you are here. But any time you are visiting a foreign country you don't want to blindly pick a place to stay.
Always remember that Afro Introductions can get you through any dry spell you might find yourself in, and is a great way to pipeline and get numbers from single women to increase your chances of getting laid before you visit. That wraps up our best places to meet girls in Cape Town, enjoy your time here.