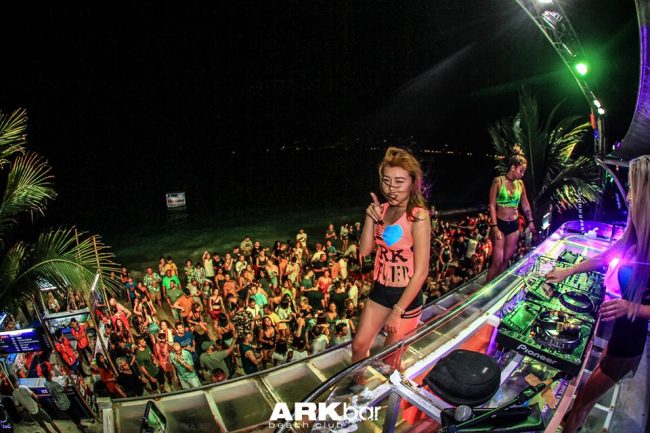 If you are looking for the best places to meet girls in Koh Samui and a dating guide for this tropical paradise then you are in luck. Many guys travel here in hopes of hooking up with single women, it can be done but in Thailand you never really know who you are dealing with.
In this post we are going to start off with telling you about the best nightclubs and pick up bars to meet single girls in Koh Samui. After the nightlife we will talk about some places to try and meet women in your area during the day, and cover a couple good online dating sites that can be very useful.

Then we will transition to our local dating guide, and finding a great date spot near so many tropical beaches will not be hard. But if you have never visited Thailand our section for tourists and new expats may be the most important one of all for you.
Make sure you stick around for it, otherwise you might not be fully prepared for what will be thrown your way.
Nightclubs & Pick Up Bars
Currently some of the best pick up bars and nightclubs to try and hook up with girls in Koh Samui are:
Finding places to party here won't be a problem, there is a ton of nightlife for singles around Chaweng Beach and while it isn't the biggest area new girls will come to Koh Samui very week to check it out. Those tourists are going to be the easiest to hook up with, at least if you want to get laid for free.
Soi Green Mango would be the main bar district, in Thailand a Soi is a street and near Green Mango you will find lots of singles bars and some nightclubs. Lamai is a quieter area with much less nightlife, but all of the spots we listed above in the Lamai Beer Plaza are also in that area.
If you want a wild party atmosphere stay in Chaweng, if you want something more laid back then choose Lamai or another area. Whenever there is a full moon you can find one of the best parties in the country over on Koh Phangan, plus we assume many of you will hope to be getting laid in Bangkok before or after you come here.
Meet Koh Samui Girls During The Day
When it comes to options for day game they pretty much all revolve around the beach. Don't head off to some secluded beach on the other side of Koh Samui to meet girls, if they are heading over there it is because they want to be left alone.
Chaweng Beach and Lamai are going to be the best parts of town to meet women in your area during the day, or you can see who is out to have a good time early on Soi Green Mango. Plus there are some day clubs you could visit like:
Chat With Girls Online
If your goal is to hook up with local Koh Samui girls and not tourists then online dating sites like Thai Friendly and Thai Cupid will be what you need to use. It can be pretty hard to meet the local ladies here unless you want to pay to get laid.
You probably will be stopping off in Bangkok before your trip, meeting a girl there to bring to Koh Samui could make for a great weekend. Or search for girls who are already here, but as our final section will tell you some of them might be hoping to get paid if you do hook up.
In truth meeting girls in this country online will be super easy, but this city just doesn't have a huge population. That is why we suggested bringing one with you from one of the bigger towns you will visit first.
Thai Cupid and Thai Friendly can work wonders, but you need to remember where you are when you use them.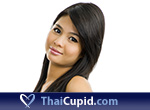 Koh Samui Dating Guide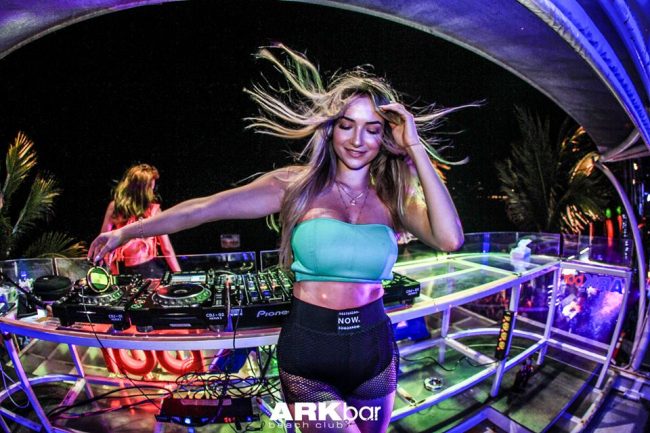 Now you know of the best places to pick up single women near you and our Koh Samui dating guide is going to fill you in on where to take them. As we mentioned at the start this is a tropical paradise, there will be romantic restaurants, cocktail bars, and date spots all around you. Currently some of our favorites would be:
The Lamai Beer Plaza can make for an entertaining evening, or take one of the numerous sunset cruises that are on offer here. If you want to take a girl on a date during the day obviously the beaches are going to be easy spots. Other than Chaweng or Lamai you could try:
Taling Ngam
Lipa Noi
Bang Rak
Ferry over to Koh Tan
Ang Thong Marine Park would make for a great date, as would waterfalls like Hin Lad and Namuang. You could also visit a spa for a couples massage, but make sure to keep it classy and choose a nice one at a resort so your date doesn't get offered a happy ending.
Tips For Tourists & Expats
Now we have some travel and dating tips for any tourists or new expats who are reading this, and that probably means just about everyone who found this page. You always need to remember that this is Thailand we are talking about.
If you see some sexy ladies of the night in Koh Samui at a nightclub and they go back to your room to hook up on the first night there is an extremely high chance that they are hookers. It isn't 100%, but it is pretty damn close. We aren't only talking about at the Go Go's where you pay a barfine, we mean at just about any nightclub or bar in the nightlife here.
If you don't want to pay to get laid just stick with the numerous single women from other countries who are enjoying a holiday. They are coming here to let loose, have some fun, and for many that will mean to get laid.
If you do want to meet Thai girls in Koh Samui that aren't hookers look for ones with real jobs, or use Thai Cupid and Thai Friendly. It is important to pick a hotel near the area you want to spend most of your time, the taxis are very expensive so even if your room will cost more it will even out in the end and you will save a lot of time.
Plus any single women near you that you pick up are more likely to go to a nearby hotel then one that is far away. Getting a room at Ark Bar Beach Resort might be the easiest, even if it won't be cheap.
Right now you get around 36 baht for every dollar as of our latest update but that can change. Some of you may not like the whole touristy aspect of this island, if so head to Udon Thani next time to see the real Thailand.
One last thing, the main chat app in this country is Line, download it and ask girls for their Line ID not their phone number.
Enjoy Dating Koh Samui Girls
Visiting a tropical paradise is always fun, but in Thailand things are a little different. Many guys come here, pull a hot girl from a club, and then the next morning are shocked when she asks them to pay.
Don't be that guy, understand the fact that there will be some prostitutes in the bars and then proceed however you want to proceed. After reading this you can no longer plead ignorance. That wraps up our best places to meet girls in Koh Samui and the dating guide, enjoy your time here.