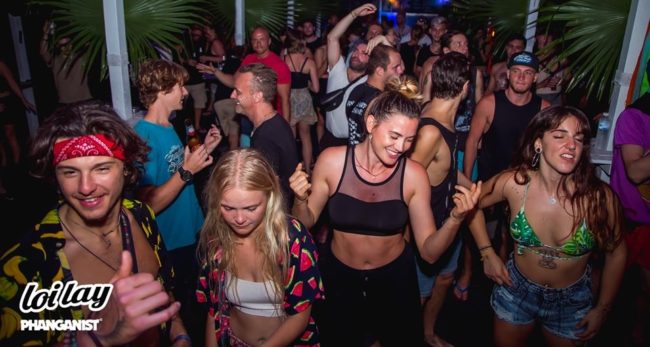 If you are looking for the best places to meet girls in Koh Phangan with a dating guide then this is the right post for you. Picking up single women in your area and also some great spots for a date night will be covered in full detail.

With that said most of this guide will be about the wild nightlife that goes down during the infamous Full Moon Parties that are held here. We assume most of you who found this page will be visiting during one of them to try and meet Koh Phangan girls to hook up with.
We are still going to include the local dating advice, but this island doesn't get a ton of visitors outside of the Full Moon Parties. There are plenty of other awesome places to visit in Thailand when the moon isn't at full mast.
Nightclubs & Pick Up Bars
We always start with a list of singles bars and nightclubs to pick up Koh Phangan girls so we might as well do that here as well:
If we are right and you are coming to hook up with girls at the Koh Phangan Full Moon Party the names of venues won't matter at all. Tens of thousands of other travelers will pack into Haad Rin Beach to get as messed up as they can on various drinks and drugs.
The party will find you, not the other way around. We are going to have some specific travel tips coming up in a bit, for now just remember that the main singles nightlife area is around Haad Rin Beach, go there and see which ladies are ready to get laid.
If you were thinking about coming here on your trip but your dates don't line up with when there is a full moon you can always find plenty of girls partying in Phuket.
Meet Koh Phangan Girls During The Day
During the Full Moon Party there will be so many people on this island that finding girls during the day will not be hard at all. If you are here when there isn't a full moon going on then it will take a lot more effort to meet girls near you.
Hopefully there will be some single women in Koh Phangan for a more laid back vacation outside of the peak times. We usually would list a bunch of malls but this isn't that type of place, instead just roam around the beaches and the hotel or hostel bars and hope for the best.
Chat With Girls Online
Alright guys, we aren't going to claim that there are any great ways to meet girls online who live right here on the island. It would be pretty disingenuous for us to say that most of the year this place doesn't get many visitors other than when a Full Moon Party is going on and then claim there are hundreds of girls on dating sites to hook up with.
Instead we want to tell you about how to meet hot Thai girls online in all of the other cities you will visit on your trip. Who knows, you might find a girl in your area to bring to Koh Phangan online so that you know you will be getting laid while you are here.
The two best dating sites to use when traveling around this country are Thai Cupid and Thai Friendly. Generally we only like to recommend one site in most of our posts, but they are both equally good so you can't go wrong with either.
Before your trip start to message some local girls in all of the cities you will visit. The more effort you put in the more likely you are to hook up, always remember that.
Then when you get to their town spend time with them, and if you really like being with one invite her to come to the Koh Phangan Full Moon Party with you. Thai Cupid and Thai Friendly both will work great.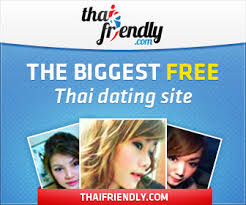 Koh Phangan Dating Guide
During the party times it won't be hard to meet single girls near you and now we want to pivot to our Koh Phangan dating guide. The ones you meet at the Full Moon Party may not require you to wine and dine them, but if you visit during slower times they likely will.
Any of these romantic restaurants and cocktail bars could do the trick:
The Thong Sala Night Market is another option for your date night, or just walk along the water holding hands and look for a secluded spot for sex on the beach.
Day Date Ideas
Once again this is a tough dating guide for us to write because so many of you reading this are probably just coming for a Full Moon Party, but we are trying our best. Some good outdoor areas for a date during the day would be:
Ang Thong National Marine Park
The Challenge Phangan Park
Than Sadet–Ko Pha-ngan National Park
Sramanora Waterfalls
Than Saded Waterfall
Tong Nai Parn Beach
Tian Beach
You may also want to take your girl to the Koh Phangan Museum or the Royal Navy Ship Museum.
Tips For Toursts & Expats
We are almost finished guys, but there are some quick travel tips we wanted to discuss. As we keep mentioning we assume many of you are going to visit for the Koh Phangan Full Moon Party, if so you want to book your hotel near Haad Rin Beach as early as possible.
Some other travel blogs out there will advise you to not even get a hotel, just take a ferry over, party all night, and then leave in the morning. For many that is solid advice, but if you want to hook up with girls on Koh Phangan how and where exactly do you plan to do this without a hotel room?
Sure, some may be wild enough to bend over in the middle of tens of thousands of people and do a little public sex, but really? Plan ahead, get a room, and don't worry about whether you will have a place to go if you have the opportunity to get laid.
The last thing you want to do is find the right girl at the right time and have nowhere to hook up. Remember that peak season is from November to April so if you will be visiting during that time you may need to book even earlier.
The best way to get here is to fly over to Koh Samui and then take a ferry, we have also written a full on dating guide for that island if you want to spend a few days there. It is also a really cool place so why not.
We want to play mom for a minute and give some other advice like wear shoes at the Full Moon Party. Ya, a little sand in your shoes is annoying, but when tens of thousands of people gather on a small beach to drink and do drugs they don't really worry about what they drop on the ground.
Also drink plenty of water, remember that drugs are illegal, and lots of fake drugs get passed around here. Smoking a joint that is getting passed around probably won't get you into any trouble, but when buying other stuff like coke or ecstasy  you can't be sure what you actually are taking.
The baht trades at about 34 for every dollar. We always need to point that out, plus if you want to meet girls on Koh Phangan from Thailand be sure to download the Line App which is what everyone uses to chat here.
Enjoy Dating Koh Phangan Girls
That is all the info we have for you today. Much of the year this is a pretty laid back place that doesn't get many visitors, but every time the Full Moon Party rolls around that all changes.
Remember to pipeline before your trip to the country on Thai Cupid and Thai Friendly so you are more likely to hook up with women in your area while you are here. That wraps up our best places to meet girls in Koh Phangan with our dating guide, enjoy your time here.