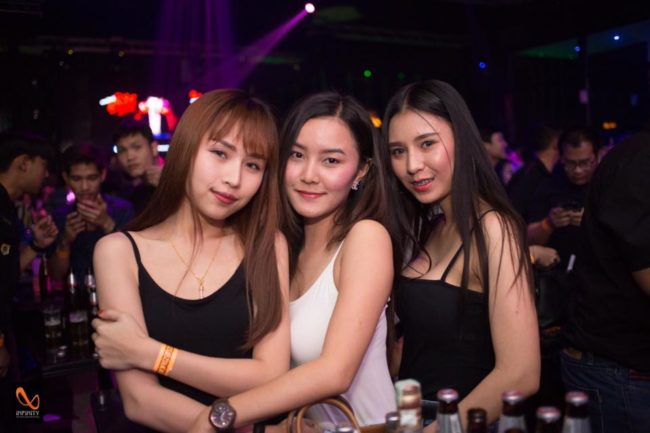 If you are looking for the best places to meet girls in Chiang Mai plus a dating guide then this is the right post for you. In just a few minutes you will learn where to pick up single women near you and also take them out on your date night.

Thailand is a great place to visit, you might not find the same great nightlife here as in Bangkok or a nice beach like in Phuket but this town is great for nature lovers. Casual day date options are limitless, and there are plenty of ways to meet single girls in Chiang Mai as well.
Online dating, day game, date nights, and some tips for tourists and new expats will all be covered throughout this guide. Whether you want to try and hook up with a new local girl or are traveling with one of your own we have you covered.
Nightclubs & Pick Up Bars
We always like to start out with the nightlife, here is a list of some of the best nightclubs and singles bars to pick up Chiang Mai girls:
We went ahead and included all of the best nightclubs in your area because there aren't all that many places to try and get laid to mention. We debated whether or not to include places like Spicy and Zoe in Yellow because they are known prostitute bars and many hookers will be in them every night.
You might also pick up some Chiang Mai women who aren't prostitutes in either, but there are better places around to search for free hook ups. Still, with relatively few spots open late into the night we thought we should at least mention they exist and let you decide whether you want to go or not.
Any time you are partying in the Thailand nightlife there probably will be some hookers around, it is just that those two clubs will have more than other. As far as a good nightlife area for singles Nimmanhaemin Road would probably be the best bar district in the city and most likely place to get laid for free.
Many of the hook up bars we listed are right there, most others are nearby. The Thapae Gate also has some decent nightlife, and the night market (Night Bazaar) here is also a great gathering point in the early evening.
Meet Chiang Mai Girls During The Day
Meeting girls in Chiang Mai during the day can be done in a variety of places. You can probably find some travelers from around the world at all of the main tourist attractions or hanging around the backpacker hotel areas.
Walk around those areas or sit at cafes and be social. If you want to meet local Thai girls who live here then visit malls and shopping districts like:
Maya Lifestyle Shopping Center
Promenada Chiang Mai
Central Plaza
Central Festival
The Thai girls in your area generally don't speak English all that well but many still have an interest in meeting and dating foreign men. Have a big smile on your face when you approach, speak slowly, and if they don't look interested initially or aren't replying just move on to the next one.
You can also find a pool party at the Le Meridien Hotel which can be a lot of fun. If you are on a trip staying there wouldn't be a bad idea, having a room to hook up with girls in at the same location as a party is will surely help.
Chat With Girls Online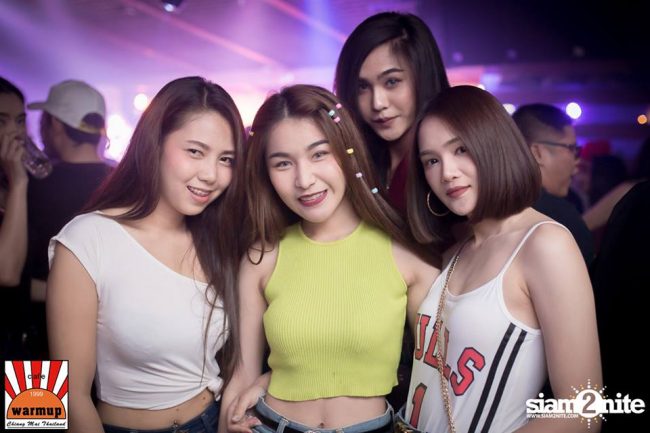 Our last way to meet singles here is to use online dating sites. Online dating is very popular in this country, we suggest you start doing it before you come here so you can arrive with some date nights planned out already.
It is always great to get the ball rolling before you get into town. If you show up without knowing any local women then you are really putting yourself behind the eight ball.
The top two dating sites will be Thai Cupid and Thai Friendly. You will find hundreds of single girls in Chiang Mai looking for men on them, often times they are using them specifically to date or hook up with foreign men.
Not only will there be hundreds of women in this city but there will be tens of thousands all around the country. If you are traveling around and visiting different cities you will show up to each with local date nights ready and waiting each time you land.
There is no better way to increase your odds of getting laid then that. Both Thai Cupid and Thai Friendly will work great, you can't go wrong with either.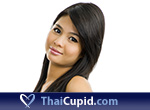 Chiang Mai Dating Guide
Now that you are caught up on the best places and ways to meet single women near you our Chiang Mai dating guide will help fill you in on the rest. It shouldn't be hard to get a girls number and have her agree to go out with you, now you need to show her a good time on your date night.
You can start off by taking her to one of these romantic restaurants or cocktail bars:
The night market will often have live music and things going on. It can be a great place to meet her and can make for an enjoyable and cheap date night in Chiang Mai.
Day Date Ideas
Day dates and fun casual things to do during the day are where this city really shines. OK, the sexy Thai girls shine brightly as well, but the great nature you can find around this city is worth the visit.
Some cool outdoor parks and places to visit would be:
Royal Park Rajapruek
Buak Hard Public Park
Elephant Rescue Park
Mae Sa Waterfall
Doi Inthanon
You can also go check out the famous temples:
Wat Phra That Doi Kham
Wat Phra That Doi Sathep
Wat Chedi Luang
Wat Chiang Man
Wat Chedi Liam
Art in Paradise has some cool exhibits worth seeing as well. If you end up finding an awesome girl that you want to spend more time with take her to Koh Samui.
Tips For Tourists & Expats
We usually like to throw in some quick travel tips and advice on the dating culture in foreign countries. Most of our readers come from the western world and if you have never been here before a few words can really help make a difference.
The local language is Thai and it is probably too difficult to bother learning for a short trip. If you will be staying long term that would be a different story.
The currency is the baht, at the time we update this you get about 36 for every US dollar. For guys who plan to do a lot of partying getting a hotel in the right area will definitely make things easier on you.
To get around town you will need to hop on motorbike taxis or take a tuk tuk. Be as close to the places you plan to frequent to limit your time on either. Nimmanhaemin Road is the best nightlife area, booking a room nearby would be a good idea.
You may read online that Loi Kroh Road also has lots of nightlife. That is true, but it is also the main red light area for Go Go's and prostitution. Not a great spot for a date night, and probably not a good place to try and hook up with single Chiang Mai girls either.
When it comes to dating Thai girls if they agree to go out with you then you are in a great position to get laid. Just remember that in Asia saving face is huge. That means you need to smile a lot, keep the conversation friendly, and just be a nice guy in general.
If they feel safe being around you then they will want to make you happy, so don't be a jerk and things should go well. Before you visit download the Line app and ask local girls for their Line ID when you meet them, that is the main way people communicate in this country.
A lot of guys who live here need to take visa runs and end up complaining that there aren't many places to pick up single ladies in Vientiane or Yangon. Those links can help you prepare a bit if you need to visit either.
Enjoy Dating Chiang Mai Girls
We tried to cover this city as well as we could. One thing we didn't mention is that there are a ton of foreign men living here because of the cheap cost of living, well that and also because the local Thai girls are pretty easy to hook up with.
So while there are many single women interested in dating foreign men around there is also a lot of competition to get laid. When you go out to party on Nimmanhaemin Road or if you venture over to Loi Kroh Road you might be surprised at how many westerners you see.
Get a leg up before you come by using Thai Friendly and Thai Cupid. That wraps up our best places to meet girls in Chiang Mai with our dating guide, enjoy your time here.