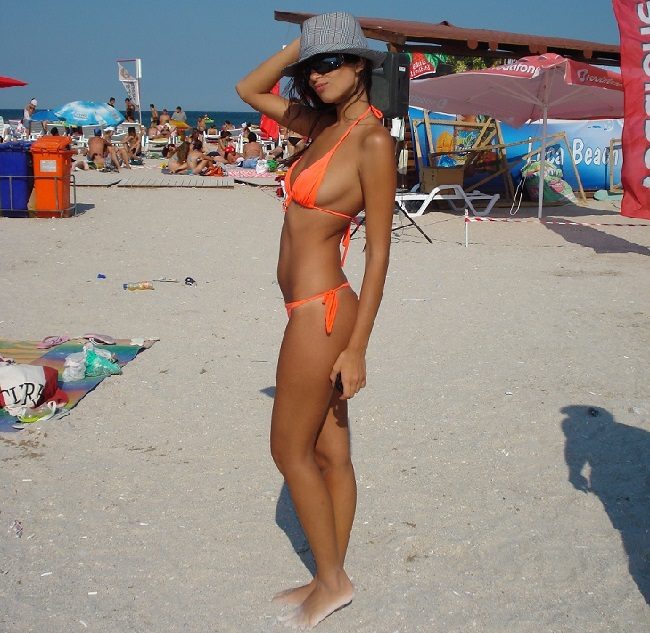 If you are looking for the best places to meet girls in Krabi with a dating guide then we have all the info you need. In no time we will inform you about where to pick up single women in your area all around the region including in Ao Nang and on Koh Phi Phi Island, plus we will mention many great spots for a date night.

We always like to begin our guides with the nightlife, then we will move on to meeting single Krabi girls during the day or how you can use online dating sites to speed things up. Date night spots and fun things to do together will also be discussed.
There really are three main areas here which are Krabi Town, Ao Nang, and Ko Phi Phi and we will do our best to break them all down. Plus we will be including a map with all of the best date spots, clubs, and bars pinned on it to make it easier for you to figure out where to go as addresses here can be very confusing.
Nightclubs & Pick Up Bars
We are going to start off by listing the best nightclubs and singles bars to meet girls, most of which are in Ao Nang and on Koh Phi Phi:
The main areas for singles nightlife would be around Center Point in Ao Nang and near Loh Dalum Beach on Koh Phi Phi. They are both solid and condensed areas filled with numerous bars and clubs giving you a good chance to find a one night stand.
When trying to meet girls in Krabi you definitely will want to try and pick up the numerous tourists you come in contact with who are visiting from around the world. You might see some Thai tourists around as well, but as always when traveling to Thailand you have to consider the possibility that they are freelance prostitutes.
If you meet some random white girl from Canada or Sweden she probably won't be expecting you to pay her if you hook up that night. But prostitutes are all over this country so if you pull a local for a one night stand there is a solid chance she asks you to pay after you get laid.
This is just how it is at all touristy cities in this country, though it shouldn't be quite as bad here as what you find when trying to hook up in Phuket's nightlife. The main area for nightlife in Ao Nang is Center Point, but this is also where some of the Go Go's and special massage parlors can be found.
The closer you are to there the more likely the Thai girl you are partying with is a freelance prostitute. Over in Krabi Town or on Koh Phi Phi there won't be as many hookers.
Meet Krabi Girls During The Day
People come to this area of the country to enjoy the beach so you can try to meet single women at Krabi beaches like:
Klong Muang Beach
Golden Pearl Beach
Ao Nang Beach
Railey Beach
Nopparat Thara Beach
You can also find pool parties at Princess Resort or Charlie Beach Resort on Koh Phi Phi if you want to begin partying while the sun is still up. If you have a hotel room at either it could be easy to pull girls for a quick hook up. Center Point in Ao Nang should also have lots of foot traffic during the day.
On Koh Phi Phi just get out around the touristy area and there will be plenty of girls hanging out looking for things to do. A lot of the hotels and hostels have open air bars, if you see a group of single ladies go say hello and see what happens.
A couple of shopping areas would be the Vogue Shopping Center or the Outlet Village Krabi. When approaching girls in your area here or anywhere in this country be sure to have the Line App downloaded as it is what everyone uses to text. Don't ask them for their number, ask for their Line ID.
Chat With Girls Online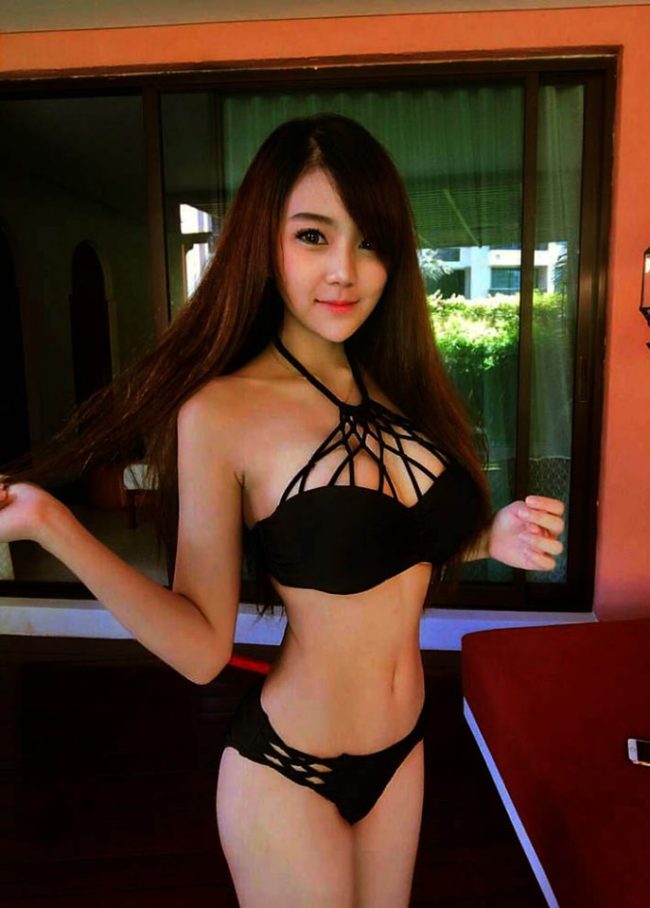 So far all we have really mentioned is ways for you to hook up with girls near you that are from other countries. This is a very touristy area full of backpacking women who want to enjoy their lives a little bit longer before they jump back into the real world.
That can make it a lot easier for you to find a one night stand, but you may also find there can be pretty bad ratios of men to women at times. Sadly that is out of your control, plus many guys reading this may be more interested in getting laid with girls from Krabi, not from the same place they came from.
If you want to limit the risk of being in a sausage fest with few options or prefer to spend your time with a more local variety then look into Thai Friendly or Thai Cupid. They are the two biggest online dating sites in the country and will allow you to meet single women in Krabi Town, Ao Nang, or maybe even on Koh Phi Phi Island.
On top of that you can use both before you arrive to have date nights ready and waiting. Plus you can do that for all the cities you are visiting around the country so you never show up anywhere empty handed.
If you want to improve your odds of hooking up tenfold then start meeting girls online on Thai Friendly and Thai Cupid a week or two before you visit any town in the country. The better you prepare the more likely you are to succeed, and when it comes to dating and getting laid nothing can help you prepare more than they can.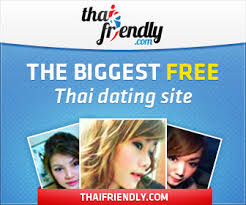 Krabi Dating Guide
At this point you know about all of the best places and ways to meet single girls near you and it is time to pivot to our Krabi dating guide. Luckily you are in a beach town which makes planning a date night for you and your special lady very easy.
Any of these romantic restaurants or cocktail bars could do the trick:
Take a romantic walk along the beach after dinner or finish off your date night partying in the nightlife.
Day Date Ideas
We listed a bunch of beaches earlier, well they would also be the best place for a date during the day in Krabi. You could also go visit other nearby islands like:
Koh Kai Island
Bamboo Island
Koh Klang Island
Thung Teao Forest Natural Park is worth visiting, as are the Krabi Elephant Sanctuary or the Phra Nang Cave Beach. This is a great area for rock climbing and of course there are all sorts of water sports to try like jet skiing, scuba diving, or whatever suits your fancy.
For some more sophistication on your date during the day try these museums and temples:
Andaman Cultural Study Center
The Koh Lanta Community Museum
Wat Tham Sua
Wat Kaew Temple
If you can't get enough of the awesome beaches here head to Koh Samui next.
Enjoy Dating Krabi Girls
OK guys, we feel like we have covered these towns as well as we know how. If you have any of your own special tips or want to correct any out of date information here please go ahead and do so in the comments.
There isn't a lot of touristy stuff to discuss in a beach town, you get 36 baht per dollar and you can find hotels in Krabi and Ao Nang at that link, or hotels on Koh Phi Phi there. Don't forget to contact single women in your area on Thai Friendly and Thai Cupid before you show up if you want to have a better chance of getting laid on your trip.
That wraps up our best places to meet girls in Krabi with our dating guide, enjoy your time here.