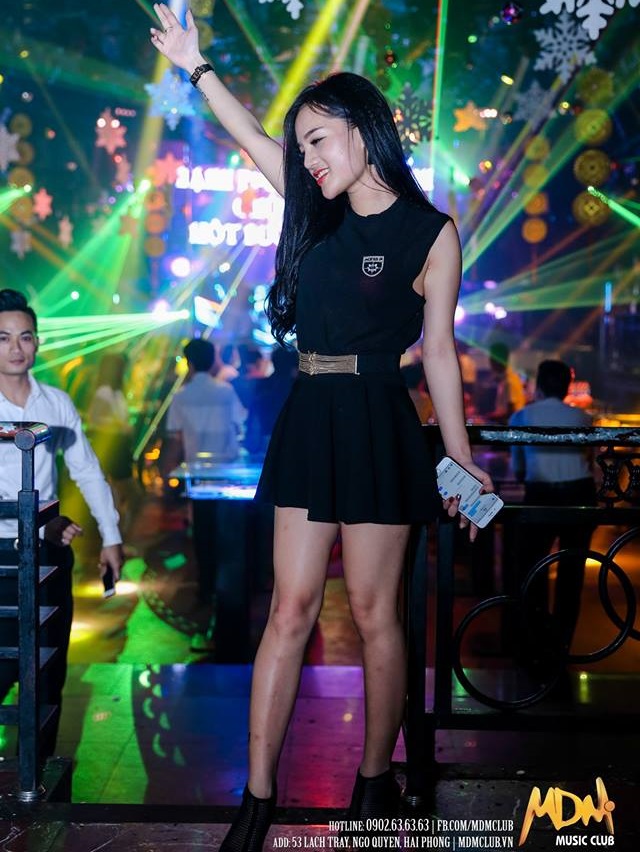 If you are looking for the best places to meet girls in Hai Phong with a dating guide then you are in the right spot. In no time we will inform you about where to pick up single women in your area and also some great ideas for where to take them out on a date night.

We always like to begin with the best nightlife a city has to offer, but don't expect a lot of great places to party and try to hook up here. Next we will move on to meeting single Hai Phong girls during the day or how you can use online dating sites to speed things up.
Local date night ideas and many things to do during will also be discussed. If you are going to be visiting other cities in Vietnam you can find all of the rest of our guides for this country at that link.
Nightclubs & Pick Up Bars
Even if there is not a ton of nightlife here let's start with a list of singles bars and nightclubs to pick up Hai Phong girls:
The main area for singles nightlife is the Minh Khai District and you will find many of the best clubs and bars in this area. One thing to note is that partying doesn't run very late here, many places will even close at or before midnight so head out early.
If you are hoping to hook up with Hai Phong girls on your trip then that area is where you should try to stay. Having a room close to where you pick up a girl will definitely improve your odds of having a one night stand.
With that said don't expect it to be easy to pull the local women from a club or bar to hook up that first night as this is a traditional country. You might get lucky, but one night stands shouldn't be expected as it often takes multiple dates before you get any action.
If you aren't satisfied with the lack of nightlife here you will probably have a better shot of getting laid in Ho Chi Minh City.
Meet Hai Phong Girls During The Day
You also shouldn't expect day game to be very easy, at least not if you don't speak Vietnamese. Since this post is in English we don't expect many reading this to speak the girls natural language and you shouldn't expect them to speak much English.
Day game is all about starting a conversation with a stranger, that is likely going to be hard here. If you see a beautiful woman in Hai Phong you might as well try, just don't expect great results.
As far as where to do it you can try to meet single girls at malls and shopping districts like:
Vincom Plaza
Nguyen Kim
Parkson TD
Aeon Mall
You will also notice cafes all over the place here, look for cute girls who are sitting by themselves and see if you can make anything happen.
Chat With Girls Online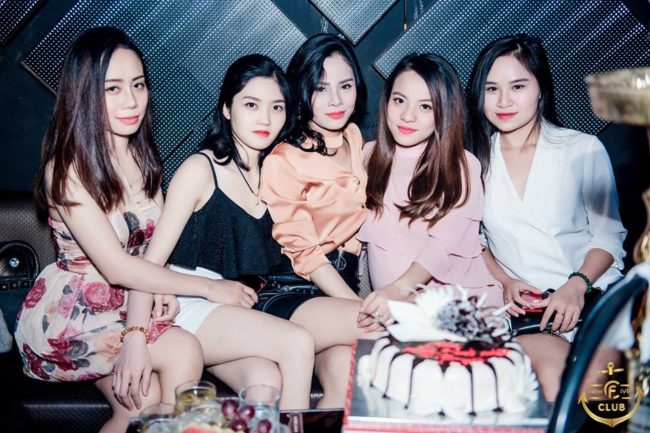 One of the main reasons so many guys have caught the travel bug these days is because they find it really easy to get laid in foreign countries. Just by being a different than the local men it opens up many doors for them, at least with some of the women.
Sadly in a conservative country like this it won't be anywhere near as easy. When you are here the girls near you are not prone to hooking up with strangers, they make guys prove they have serious intentions before they start having sex.
With that said foreign men are still pretty rare around these parts and the average foreigner is going to have an easier chance of finding a girl to hook up with out of nowhere than the average local. We aren't going to claim this will be easy, but if you put in a little bit of effort on Vietnam Cupid and cast a wide net you might just succeed.
We are quite sure that when you sign up for free you will like the selection of single ladies on the site. You will probably have no trouble setting up dates with them, but how quickly they will be ready to hook up is another matter.
If you want to find a great girlfriend it will be no problem at all, but a friend with benefits will be a little harder to track down. Either way, in a city like this with limited nightlife and tough day game Vietnam Cupid is going to help you speed up the dating process more than anything else will.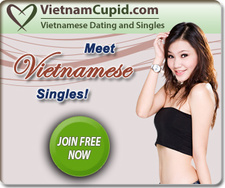 Hai Phong Dating Guide
Now that we have covered all the best ways to meet singles near you our Hai Phong dating guide needs to try to help you seal the deal. Getting a girl to go out with you is definitely a positive, but if you can't show her a good time on your date night that could be the end of it.
Try taking her to one of these romantic restaurants or cocktail bars:
Day Date Ideas
Getting outside to enjoy a sunny day together is always a good plan, some parks and areas for that would be:
Nguyen Binh Khiem
Vườn hoa
Vườn hoa Nguyễn Văn Trỗi
Elephant Mountain
Cat Ba National Park
You can visit islands like Cat Ba Island, Monkey Island, or one of the other 350+ you can find in the area. Or head over to Tam Bac Lake. To get a little better feel for the culture and history of this city head to:
Navy Museum
Hai Phong Museum
Nghe Temple
Du Hang Pagoda
Cannon Fort
Bao Dai Villa
For some other cool cities to visit check out Hanoi or Da Nang.
Tips For Tourists & Expats
We are almost done but have a bit more to share to hopefully help your trip go smoother. The more you plan the better time you should have and the more likely you will be to hook up with sexy Hai Phong girls when you are here.
The local currency is the dong and you get about 24,000 for every USD. Remember to try and book a hotel in or near the Minh Khai District to be as close to the singles nightlife as you can be.
Girls here may want to hook up but will be looking for reasons to back out. If you have a hotel room across the street from the bar or club you met her at she will be more likely to give it a shot.
If she has to hop in a taxi to the other side of town then she might come up with a reason why she can't go through with it. We mentioned it before but this is not known as an easy country to get laid like the Philippines or Thailand.
A lot of guys assume that all areas of Southeast Asia are the same but that is not the case at all. One night stands are rare, though if you run into a group of women from other countries obviously they could make good targets.
But for the most part Hai Phong girls don't want to get laid with random guys. If you are in town for a while you can find a great girlfriend, if you are only here for a weekend then you might go without.
Enjoy Dating Hai Phong Girls
That is all the info we have at the moment but we will come back to update this page often. If you have anything else to add or if any of the info here is out of date please let us know in the comments.
Remember to meet single women in your area on Vietnam Cupid before you arrive to improve your odds of hooking up. That wraps up our best places to meet girls in Hai Phong with our dating guide, enjoy your time here.