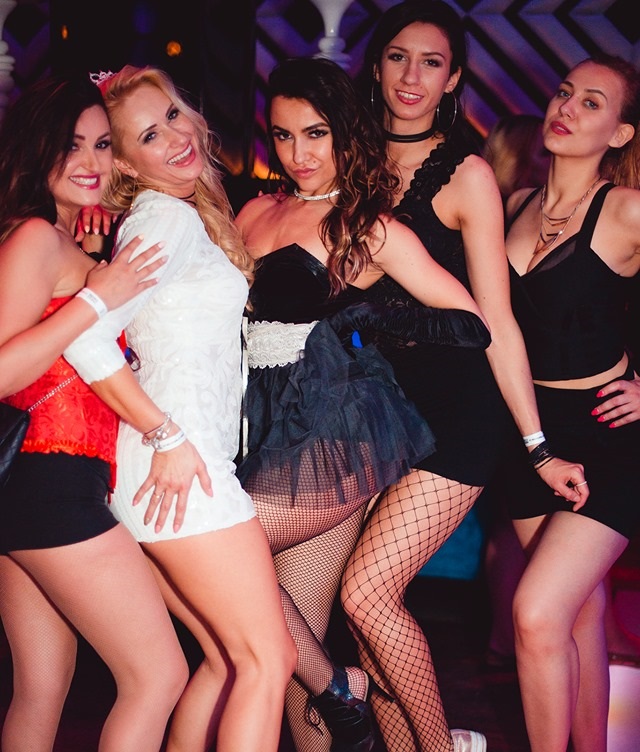 If you are looking for the best places to meet girls in Gdansk with a dating guide then you have come to the right site. We have a lot to discuss when it comes to picking up single women in your area and where to go on your date nights.

The nightlife is where we will start, much of which can be found over in Sopot which we have covered in detail at this link. After that we will cover meeting single Gdansk girls during the day and mention a couple online dating sites you can try to use.
Local date night ideas and fun things for you to do together will also be mentioned towards the end. While this is known as the tri cities we will mostly be focusing on Gdansk and Gdynia will also be getting a few mentions.
If you have a thing for Polish girls, and who doesn't, be sure to read more of our dating guides for this country at that link.
Nightclubs & Pick Up Bars
We always like to start our posts with a list of singles bars and nightclubs to pick up Gdansk girls so here it is:
The main area for singles nightlife in Gdansk is going to be right in the center of Old Town. Like many European cities the prime real estate never really changes and you can find many of the top places to party and search for a one night stand right next to each other.
That is usually great as it makes planning your trip so easy. With that said you can actually find more singles nightlife along Monte Cassino in Sopot and if you hope to hook up that might be a better area for you to say.
Booking a hotel room in Old Town will be best for those who want a more well-rounded vacation. For guys that just want to party and get laid you will have more options for nightclubs to pick up sexy women along Monte Cassino so you may prefer to have a room there instead. For nightlife in Gydnia girls always go party at the bars by the sea.
It is also important to note that the Tricities are becoming more touristy every year, you will get many women from Warsaw, Wroclaw, and other cities around the region coming in to party it up. That means they may not be in town very long so if you want to hook up with them you better move fast.
Meet Gdansk Girls During The Day
If you want to meet single women in Gdansk during the day the Old Town area will certainly give you the most opportunities. Just roam around the streets, particularly in the Long Market area, and hit on all the sexy ladies you see passing by.
Many will be tourists, but you should find some locals hanging out at cafes as well. During the summer plenty of girls will be at Sopot Beach, and beach clubs like Zatoka Sztuki bring out some serious talent.
Plus you always have the option to try and pick up girls near you at malls and shopping districts like:
Galeria Bałtycka
Madison Shopping Mall
Forum Gdańsk
Galeria Przymorze
Manhattan Shopping Center
Hala Targowa
Chat With Girls Online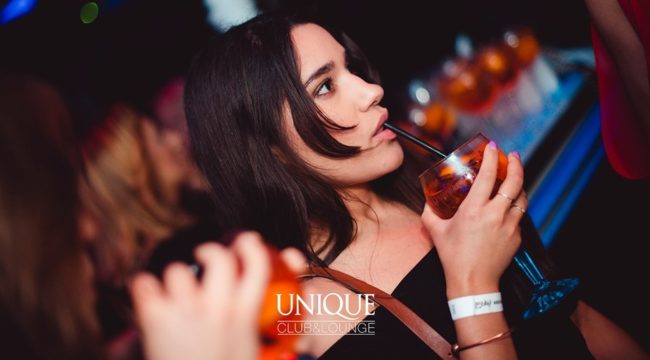 A lot of us take for granted how awesome these current times are, particularly when it comes to traveling. It has never been quicker, safer, or easier to get from point A to point B then it is right now.
Many people take advantage of this by visiting cool places and showing off to their friends on social media with cool selfies. There are also many single men that have realized it is really easy to hook up with women when you are in a foreign country.
Look guys, we all like to try a new experience and when you travel you can become that new experience for the local ladies. When you visit new places you will often find it is a lot easier to meet people, go out on dates, and hopefully get laid a lot as well.
Online dating sites make this even easier because you can start your work before you even book your flight. 20 years ago that wasn't an option and you just had to hope you could hook up in the singles nightlife which is far from a guarantee for most of us.
These days you can meet as many girls in Gdansk online as you want and line up some date nights for your first days in town. In this country there are a few online dating sites you can try, International Cupid would be for the guys who want to find a serious girlfriend to start a relationship with.
On the other hand if you are only here for a short time and want to get laid use Adult Friend Finder. This isn't really a dating site, it is a hook up site and it is very popular in Europe.
If you meet a girl in your area on the site you are almost guaranteed to get laid, so if you like one night stands with some strange look into it.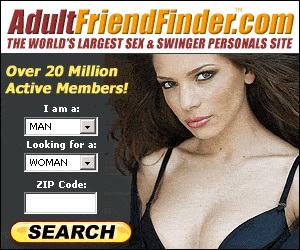 Gdansk Dating Guide
Now that you know all about the best ways to meet single girls near you this Gdansk dating guide needs to move on to faze two. Good job if you got one to go out with you, but now you have to show her a good time on your date night.
Start the night with one of these romantic restaurants or cocktail bars:
After your meal take a romantic walk along the Motlawa River, go drink and dance at the clubs in, or bring out the big guns on your date night and take her to the Gdansk Shakespeare Theatre.
Day Date Ideas
Try to have your local dates during the day outdoors if you can. Some cool parks in the area are:
Park Oliwa
Ronald Reagan Park
Orunski Park
Then you have a few beaches like Sopot, Stogi, and Jelitkowo. Another walk along the Motlawa River couldn't hurt, you could visit the Oliwa Zoo, and there are all sorts of things to see up and down Ulica Mariacka.
To get a taste of the culture and history here go to museums and landmarks like:
The Museum of Second World War
Gdansk National Museum
Main Town Hall
European Solidarity Centre
Golden Gate
National Maritime Museum
Neptune Fountain
If you are enjoying your time here and want some other cities to visit in this country try Lodz or Krakow.
Enjoy Dating Gdansk Girls
OK guys, we feel like we have covered the tri cities as well as we can. If you have any special tips or want to correct any out of date information here please go ahead and do so in the comments.
Don't forget to start meeting single women online before you arrive. Some of you may be looking for a girlfriend and you can find one on International Cupid, if you just want to hook up the ladies near you on Adult Friend Finder share that same interest as you.
That wraps up our best places to meet girls in Gdansk with our dating guide, enjoy your time here.