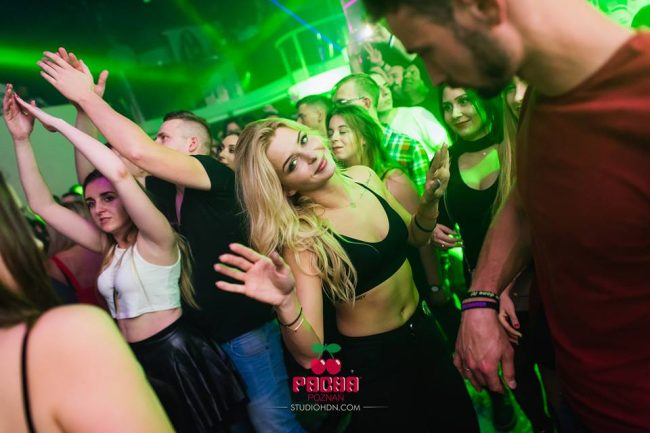 If you are looking for the best places to meet girls in Poznan and a dating guide then welcome. This is a cool town offering many spots to pick up single women in your area and also some great things to do on a date night.

Most of the best nightlife in the city is in Old Town and we will start there. After it has covered thoroughly we will move on to meeting single Poznan girls during the day or how you can use online dating sites to set up some dates whenever you are ready.
Things to do on your date night or more casual stuff for when the sun is still up will also get a mention. Whether you are traveling through and are hoping to get laid with local Polish women or want to have a nice trip with the wife we have you covered.
Nightclubs & Pick Up Bars
Here is an up to date list of great singles bars and nightclubs to pick up Poznan girls:
The main area for singles nightlife is in Old Town, more specifically Wroclawska Street in Stary Rynek. This is where you will find the biggest and best clubs the city has to offer, and where all of the hottest local girls will go when they want to hook up.
There are other singles bars for one night stands spread around the city, but the most concentrated party area is in Stary Rynek. Cuba Libre is known to be as close to an expat bar as you will find here, meaning lots of Poznan girls who want to hook up with foreign men will party there.
If you are a single guy who hopes to get laid on his trip getting a hotel as close to Wroclawska Street in Stary Rynek as possible would be the best thing you could do. It will also be a great location for anyone who is taking a trip here even if trying to hook up after dark isn't on your agenda.
How does the nightlife here compare to Warsaw? That link has your answers.
Meet Poznan Girls During The Day
Day game may not be easy if you can't speak the local language but Polish women are pretty receptive to cold approaches. The whole Old Town area should be good for day game, not only will local Poznan girls head there but so will women from around the world.
When the weather gets colder move indoors to try and meet single girls in your area at malls and shopping districts like:
Stary Brower
Avenida
Posnania
Panorama Shopping Center
Galeria Malta
Galeria MM
Poznań Plaza
Chat With Girls Online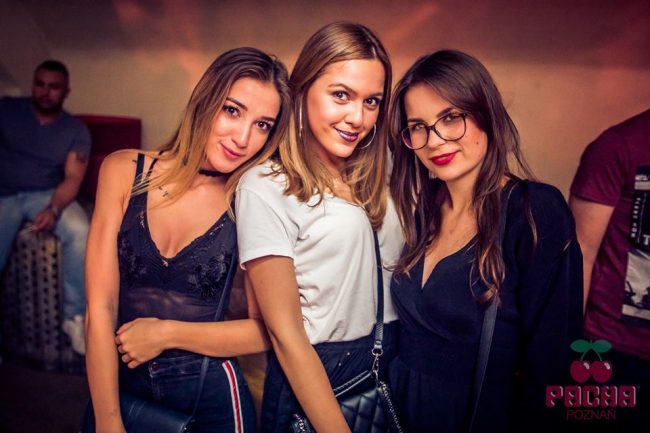 These days many men are beginning to feel like dating has become a lost cause in the technology era. Just ask yourself how often do you see a sexy girl near you who isn't either staring at her phone or listening to headphones?
That is not a very common site anymore. Then if you go out to a nightclub and see a group of sexy women do they actually mingle with the crowd?
Or do they just dance around their own table shooting selfies or videos for social media? Everyone is a star in their own mind, and once a girl hits a thousand followers her attitude can go downhill quick.
But you don't need to stop trying to get laid, girls in Poznan are hooking up just as much as ever. In fact they probably are even more than they used to.
In the modern age you have to find your way onto a girl in your areas phone if you want any chance to get laid with her. The best way you can do that is to use online dating sites, and there are numerous options for them.
We aren't going to bore you with Findmysoulmate.com or any of the hundreds of sites to meet your future wife. You can easily find those on your own and any should work well enough.
Instead we have a great tip for guys who are only interested in getting laid, not getting married. If that sounds like you then use Adult Friend Finder, the biggest hook up dating site in the world.
There are hundreds of single Polish women using it to get laid, and tens of thousands across Europe. Think about how nice it would be to meet a girl near you who wants to hook up that you won't need to lie to or lead on.
No acting or trying to impress them, just be yourself. If you want to get laid in Poznan then the girls on Adult Friend Finder are the answer.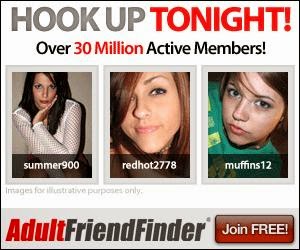 Poznan Dating Guide
We just fully covered all of the top ways to meet singles near you so our Poznan dating guide better have some good info on how to show her a good time. Getting a girl to go out with you is definitely a positive, but if your date night isn't on point it might all be for nothing.
Any of these romantic restaurants or cocktail bars could do the trick:
It shouldn't come as any surprise that many of the best spots for a date night in Poznan are also going to be in the Old Town area. You may also want to see what shows are going on at the Grand Theatre and Musical Theatre.
Day Date Ideas
When the weather is nice here you should definitely try to take your Poznan girl somewhere outdoors. Here are some good parks where you could go for a casual walk after getting a coffee:
Poznan Botanical Garden
Park Cytadela
Palmiarnia Poznanska
There are quite a few lakes here, at some beaches people even swim during the summer. This list covers your best options:
Plaża Jeziora Strzeszyńskiego
Plaza nad Jez Rusalka
Lake Malta
These museums and landmarks are also worth a visit:
National Museum Poznan
Poznan Archaeological Museum
Poznań Town Hall
Imperial Castle
For a weekend getaway consider taking your local girl to Gdansk, or Wroclaw is a lot of fun as well.
Enjoy Dating Poznan Girls
Sometimes we share some travel tips but this city is so easy to figure out we are going to skip it. Just get your hotel near the Old Town nightlife and you will be fine.
You can find a map for the public transportation here, but if you choose your location well you can pretty much just walk everywhere you need to go. Oh ya, the local currency is the zloty, you get about 4 for every US dollar and this link has the up to date exchange rate.
Remember that there are many single women near you in Poland using Adult Friend Finder to hook up, if things aren't going well for you they are always around to break a slump. That wraps up our best places to meet girls in Poznan with our dating guide, enjoy your time here.