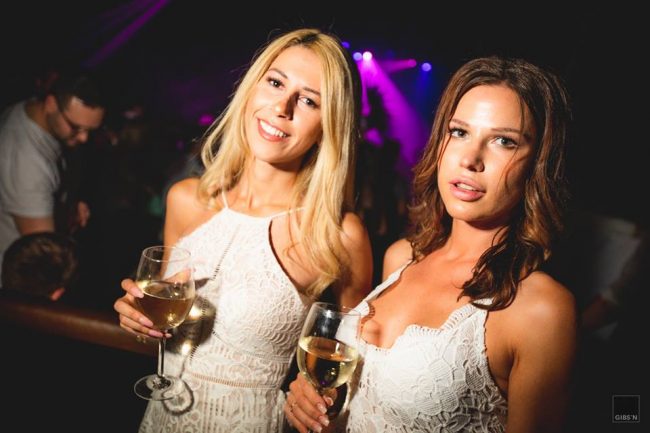 If you are looking for the best places to meet girls in Frankfurt with a dating guide then this is the post for you. Just give us a few minutes of your time and we will fill you in on where to meet single women in your area and some of the best date spots in town.
This city is more known for its business than its nightlife, don't expect a vibrant party scene like you find when trying to hook up in Berlin. There are still some places to go out and have a good time just on a much smaller scale.
However that is where we will still begin, our first section will be about the best nightclubs and pick up bars to meet single girls in Frankfurt. Most guys do prefer to try and pick up after dark so it is always where we start.
After the local nightlife we will move on to places to meet women near you during the day and talk about your top online dating options. Then our date night guide will take control, this is where the best romantic restaurants, cocktail bars, and some casual things to do will be discussed.
If you are just traveling through Germany and not used to the local customs it is important to note something about the dating and pick up culture here. Most don't really do small talk, people are very blunt and to the point.

That leads to lots of guys trying to hit on German women and thinking they are getting rudely blown off when it really isn't the case. If you want to go try to pick up a girl be direct, don't beat around the bush.
If they are still talking to you after a couple minutes you have a shot. If you don't have a shot you will surely know it already.
Nightclubs & Pick Up Bars
For some specific venues around town currently some of the best nightclubs and singles bars to pick up girls in Frankfurt are:
While the singles nightlife may not be epic here there are still plenty of places to go out and try to hook up. A couple of good bar districts where you can find many places within walking distance would be around Fressgass and Sachsenhuasen.
These may not be the cheapest areas of town to stay in, but if you can afford them they will make your stay go a lot smoother and improve your chances of getting laid. Book a hotel online on Agoda and you might be able to find a good deal in these areas.
Even if you don't stay near you will want to head here after dark because this is where Frankfurt girls go to hook up.
Meet Frankfurt Girls During The Day
Remember how we were just mentioning that most German women aren't up for small talk? That makes day game pretty difficult and if you are going to try and approach a stranger on the street you need to get right to the point.
Oh ya, you will also have a lot better success with day game if you can speak the local language. Some women in your area may speak a little English, but not too many and if they do they probably won't be fluent.
Overall day game is generally a very slow and inconsistent process, but if you see something you like you might as well say hello. Some good places to try and pick up single girls in Frankfurt would be in malls, shopping districts, or other areas with heavy foot traffic like:
Zeil
Skyline Plaza Frankfurt
Fressgass
Kleinmarkthalle
Brückenstraße
Main-Taunus-Zentrum
Ghoete Strasse
Chat With Girls Online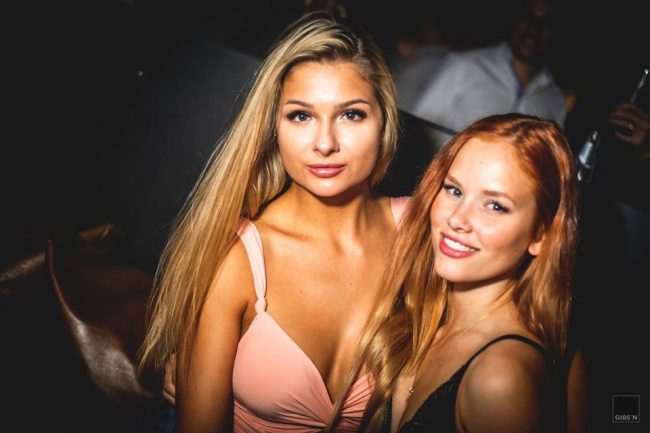 When there isn't a lot of nightlife for singles in your area and the people aren't too receptive to strangers approaching them then what is a single guy to do? You can have success at the above places we listed, it just might not be the easiest way.
If you want to meet single girls in Frankfurt there are plenty of online dating sites that will be a much more efficient way to use your time. We all know about the many sites out there for trying to find your soul mate, but what site is good to meet women who want to hook up without commitment?
Adult Friend Finder would be the answer, this isn't even really an online dating site, it is more about getting laid. There are over five thousand single women in Germany using it to hook up, and hundreds of them are in Frankfurt.
If you are from out of town and just passing through then log on to Adult Friend Finder before your trip and get some 'dates' lined up. If you live here and are in a bit of a slump there will be no better way to bust out of it and get laid quick.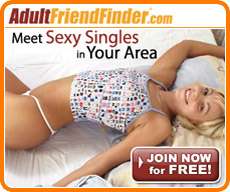 Frankfurt Dating Guide
Now that we have mentioned the best places and ways to meet single girls near you our Frankfurt dating guide is going to help you close the deal. It is great that you got a woman to agree to go out with you, but you are not done yet.
Now you need to show her a good time on your local date night. Visit one of these romantic restaurants or cocktail bars to give yourself the best chance you can get:
If you want to bring out the big guns take her to see a show at the Alte Oper or the English Theatre after dinner.
Day Date Ideas
If the weather is nice on your day date take advantage of it and spend your time with your Frankfurt girl outside at parks like:
Nizza
Rebstock Park
Gruneburg Park
Rothschild Park
Taunus Nature Park
The Zoo
The Palmengarten is a beautiful place to visit on a sunny day as well. For a less casual and more mature date you could go to these museums:
Staedel Museum
Nature Museum
Museum Für Moderne Kunst
Experiminta
Schirn Kunsthalle Gallery
German Film Museum
Museum Angewandte Kunst
Or for more adventure on your day date head to the Boulderwelt Frankfurt for rock climbing. You can click here to see a map of the metro system which can make getting around town very easy, and we also are including our own clickable map with the best pick up and date spots pinned.
If you wanted to take a weekend getaway try somewhere that isn't all about business like Dusseldorf or Dortmund.
Enjoy Dating Frankfurt Girls
Hopefully now you are fully prepared to go out and have some fun. There are plenty of places here to enjoy yourself or show a sexy lady a good time.
Remember that if you are struggling right now that things can change in a hurry. One of the quickest ways to improve your dating situation or to just hook up is to chat with the single women near you on Adult Friend Finder, they will help you get your confidence back in no time.
That wraps up our best places to meet girls in Frankfurt and the dating guide, enjoy your time here.