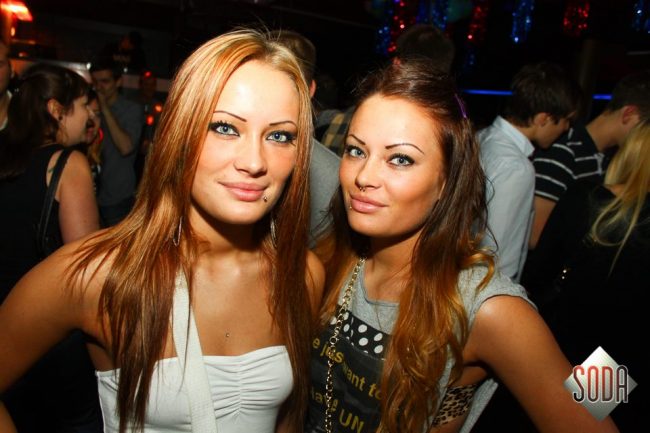 If you are looking for the best places to meet girls in Berlin and a dating guide then you are certainly in the right place. This post is full of info on where to pick up single women in your area and good date spots to show them around town.
Many guys would consider this the best city in Germany when it comes to easy hook ups, and the singles nightlife here is known to be among the best in Europe if not the world. Particularly if you like nightclubs as you have a ton to choose from and they are a lot wilder then you might be imagining.

The clubs and other places to meet single Berlin girls is where we will begin. Both nightlife and day time options will be covered in addition to online dating. Then we will switch things over to our local dating guide where you can read about many romantic restaurants, cozy bars, and casual day date options.
By the time you are finished here you should be fully prepared to go out and try to hook up or show the girlfriend a good time. This city is loaded with potential and it will be up to you to maximize it, but we will do our best to help.
Nightclubs & Pick Up Bars
Our list of best nightclubs and singles bars to pick up girls in Berlin would be:
If you want to party with some sexy single women in Berlin the nightclubs here are about as good as you will find anywhere in Europe. Not only are there many different places to go party but they stay open until the sun comes up and some are almost hard to explain.
Kitkat would be the prime example, this is not a spot where you want to show up dressed in your Sunday best or you won't even be allowed in. However if you are wearing some assless chaps the door man will wave you right through.
People will be near naked (if not completely) all around you and don't be surprised if you see people hooking up right there inside the club. Other spots can get pretty wild too, but Kitkat is definitely known for the all out debauchery.
There are plenty other venues than the ones we listed that can be great places to meet girls near you. Mitte would be the high end area of the city where you can find some expensive clubs, where as areas like Neukolin and Kreuzberg are a little cheaper areas for singles nightlife yet still great places to try and get laid with women in your area.
Any of those parts of town would be good for getting a hotel while you are here, click here to get a cheaper price online. Like in most of Europe you need to remember that nightlife runs a lot later here than in many areas of the world.
Don't show up to clubs before 2am, and don't go out for pre game drinks until 11pm or midnight. Some clubs like Berghain are notoriously hard to get into. To give yourself the best chance dress casual, don't act a fool when waiting in line, and don't stare at your phone the whole time either.
If a group of guys shows up drunk, rowdy, and causing a commotion they will never be getting in. Just chill and bide your time before the fun can begin. You can see how the singles nightlife here compares to what you find in our Munich dating guide.
Meet Berlin Girls During The Day
If you want to try to meet single girls in Berlin during the day then there are some places you could go. The before mentioned upscale Mitte District is known for its shopping and cafes. This can be a good spot to see some sexy local women out and about on an afternoon, Friedrichstraße probably being the area with the most foot traffic.
Kreuzberg is also a good part of town with lots of cafes and more chill people out and about. If the weather is bad you could head to some shopping malls such as:
Alexa at Grunerstr. 20
Neues Kranzler Eck at 21-24 Kurfürstendamm
Mall of Berlin at Leipziger Pl. 12
Sony Center at Potsdamer Str. 4
Approaching strangers on the street isn't very common in this country so don't expect German girls to smile and look excited to talk to you if you try. It can be pretty hard to figure out if they have any interest in you or not, but if the conversation is still going that is as good of a sign as you are going to get.
It might be a bit easier to try to hit on tourists who are visiting places like the Reichstag Building or the Brandenburg Gate. During the summer there will be women in your area from all over the world and when they are on a vacation girls are more likely to hook up quick.
Chat With Girls Online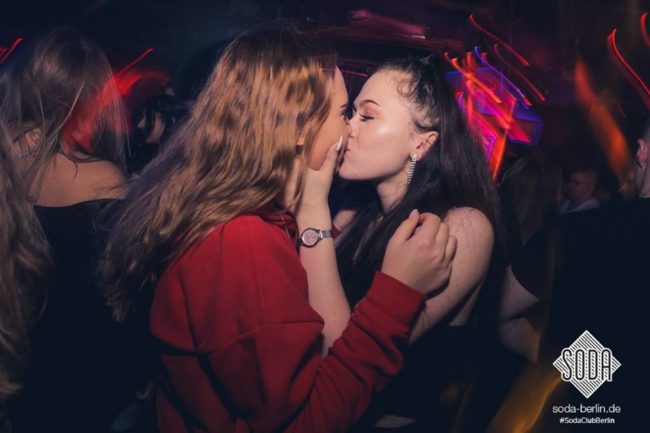 The dating pool has really changed over the last 20 years and these days so many people are getting laid thanks to technology. It speeds up the initial meeting process and also lets you make many contacts and really focus in on the ones you think you mesh with.
Where as if you go out to a bar or club to hook up you kind of just settle for any cute girl in your area that will sleep with you. Hey, there is no problem with that, but online dating allows you to be a lot more selective.
There are plenty of dating sites out there to help you find your future wife, but what if you just want to get laid without commitment? That is where Adult Friend Finder comes into play and it is as popular in Germany as it is anywhere.
In fact you can find more Berlin girls actively checking their profiles every month than you would find in New York City, even though NYC obviously has a much bigger population. These local girls aren't looking for a husband or some guy to take them on a few dates before you can get a hug.
Women only sign up for Adult Friend Finder when they want to get laid and hook up quickly. If you also would be down for some casual sex then maybe you should check out the over one thousand girls in this city who are waiting for a message.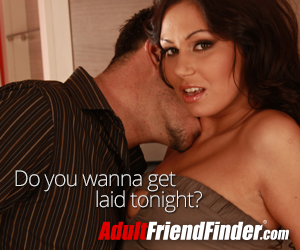 Berlin Dating Guide
Now you are aware of many of the best places to try and pick up single girls near you and our Berlin dating guide is going to take over. Showing a woman a good time can involve all sorts of different activities from treating her to a nice meal, enjoying some good music, to visiting interesting places.
A historic city like this one has plenty of options when it comes to date nights or activities to do during the day. Remember that if you are going to ask a girl out on a date in Germany you need to meet up pretty late. Maybe have dinner at 9 or 10, move on to a cocktail bar after that, and then hit up a club in the wee hours of the morning if you aren't already hooking up back your place.
For some romantic restaurants or cocktail bars in town you could give one of these a shot:
Any of the clubs or bars we mentioned in the singles nightlife section could be a good way to end the night. We bet most local girls would like to see a show at a theater like:
Or see who is performing at one of these comedy clubs on your date night:
Chuckleheads is generally all English speaking comedians while the other two will vary.
Day Date Ideas
Depending on what time of year you are visiting your day date options might be plentiful or limited. During the summer stroll the streets of Mitte or Kreuzberg and find a quaint casual cafe with a good patio and take a seat.
You could also head to the Treptown Park or Landwehr Canal. Many girls would love seeing the animals at the Berlin Zoological Garden.
In the colder winter months you will need to be moving indoors. Some good indoor day dates in Berlin would be:
Urban Spree Art Gallery at Revaler Str. 99
Circle Culture Gallery at Gipsstr. 11
Neues Museum at Bodestr. 1-3
The Pergamon Museum at Bodestr. 1-3
Brücke Museum at Bussardsteig 9
Cafe Einstein at Kurfürstenstr. 58
If you find an awesome woman you want to spend the weekend with you should go see the sights in Cologne together.
Enjoy Dating Berlin Girls
As we covered at the start this is a city with some really high potential. For those that love a wild party scene the nightclubs and hookup bars in your area will surely not disappoint you. Just remember that they are not the easiest to get into so be on your best behavior as you start to approach the door.
You can get laid with hot girls in the singles nightlife if you have some club game, or you can try to pick up some sexy Berlin girls out on the town during the day. Plus all of the women near you on Adult Friend Finder can help you get through any dry spells you might find yourself in.
As far as date spots go they are easy to find also. This city gets in so many tourists, plus many German girls from all around the country move here because it is known as a cultural and artsy town.
This means lots of fresh faces who don't know anyone and are looking for people to hang out with. Feminism is pretty strong in Germany, but this city has as many opportunities to get laid as you are going to find anywhere in the country.
That wraps up our best places to meet girls in Berlin and the dating guide, enjoy your time in this fun city.