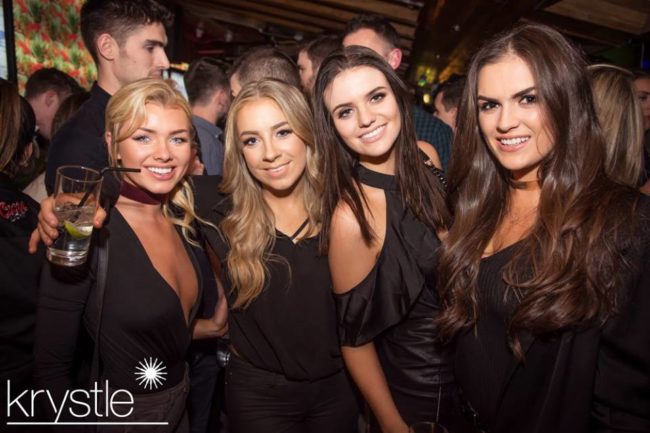 If you are looking for the best places to meet girls in Dublin and a dating guide for this cool town then you have come to the right place. The goal here is to help you figure out where the best places to pick up single women in your area are and also where to take them out on a date, all in a short amount of time.
Obviously Ireland is known for its many pubs and great beer, there will not be any lack of places to go grab a pint and try to hook up here. There are some very concentrated singles nightlife districts around with so many pubs in one small area that make for great pick up opportunities.

The nightlife is where we will begin, the best bars, nightclubs, and pubs to meet single Dublin girls will be the focus of our first section. Then we will talk about meeting local women during the day and online dating.
From there we will switch it over to our dating guide, meeting a girl is only a small part of the process. You also need to know how to show her a good time if you want to get laid that night or see her again, so some of the best romantic date spots in the city will be covered.
Nightclubs & Pick Up Bars
If you are interested in specific venues to visit some of the best nightclubs and pick up bars to meet single girls in Dublin are:
We are titling this section nightclubs and pick up bars because that is how we always do it, but the classic Irish pubs might be where most guys prefer to go. When in Rome and all, we love cities like this where there are just streets loaded with places that are filled with single women in your area.
You can take a stroll around, peek inside, and when you find a spot with some nice ratios or many sexy ladies go in. When you wait in line at the club you never really know what you are going to get.
Temple Bar would be the main area for singles nightlife, this is where you will find women from all over the world looking to hook up as well as some local ladies. Other great streets with many pubs to try and hook up with Dublin girls would be Camden Street and Harcourt Street. If you prefer more of a club scene then a trip to London might be more up your alley.
If your main goal is to come here, drink a lot of Guinness, and try to get laid with as many sexy ladies as you can we suggest you get a room as close to one of those areas as you can. Since we originally posted this Lillie's Bordello closed down but a new spot Lost Lane has already opened in its former place.
Meet Dublin Girls During The Day
Picking up girls during the day isn't easy anywhere, but in this city it might be a bit easier than some. Why? Because the pubs are the tourist attraction and people may be starting to drink earlier than other places around Europe.
In the singles nightlife section we talked about the Temple Bar district a lot. That would probably be our best spot to meet girls in Dublin during the day as well, but shopping malls are also always fertile stomping grounds.
Some good day game spots to check out are:
Dundrum Town Centre
Stephen's Green Shopping Centre
Blanchardstown Centre
Liffey Valley
Jervis Shopping Centre
Chat With Girls Online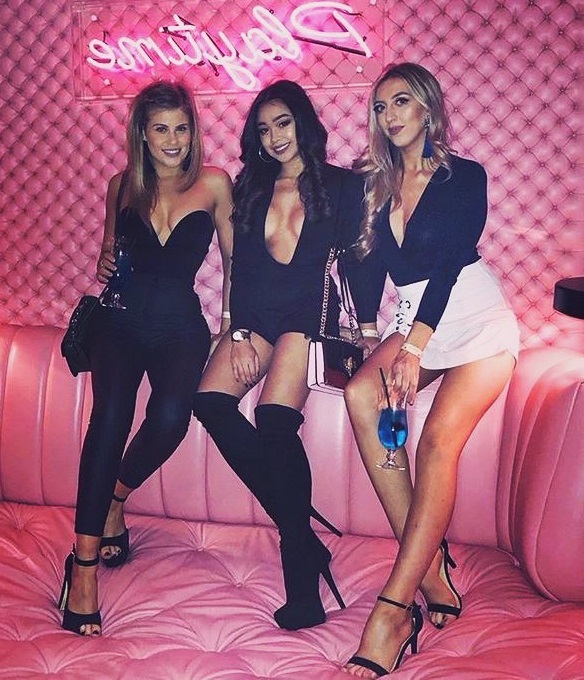 Lets say you want to chat with some sexy Irish girls online before you arrive in town and set up some dates. There are plenty of good online dating options here, just as there are all over.
If you are just traveling through and don't have the time to start anything long term then Adult Friend Finder is probably the right site for you. It isn't about answering 77 questions that will lead you to your perfect match, it is about finding a hot girl in Dublin online to hook up with ASAP.
You might be able to pull that off at a pub, or you might go home empty handed. But if you log on to Adult Friend Finder you will find many girls in your area of Ireland who are looking to get laid, invite them out for a pint at the closest pub to you, or see if they are down to come straight to your place. Many will be.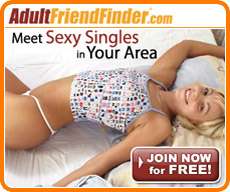 Dublin Dating Guide
That should cover the best places to meet single women near you, now lets begin with our Dublin dating guide. Being able to pick up a girl and get her to go out with you is a goal in itself, but there is still a whole lot of work that needs to be done.
An Irish pub can be a good way to cap off a local date night, but you probably should be a little more creative then that if you want to maximize your chance of success. Some of the best romantic restaurants and cocktail bars for a date in Dublin are:
After dinner why not head to a comedy club like The International Bar or Laughter Lounge. Getting a woman to laugh is half the battle, let someone else do some of the heavy lifting for awhile so you can relax and enjoy yourself on your date night.
Or you may want to go another route and take her to the National Opera House or the Project Arts Centre right there in Temple Bar.
Day Date Ideas
If the weather is nice then why not go for a walk outside and have a chat. Some good places for that would be at:
St Stephen's Green
Phoenix Park
Marlay Park
National Botanic Gardens
For a good date during the day in Dublin that involves alcohol head to The Back Page which is a fun bar that has games and activities. If you think the conversation is lacking with your girl then head here or to the Guiness Storehouse, get a couple drinks in you, and loosen up while you enjoy the entertainment on hand.
There are also plenty of cool museums and historic landmarks like:
Dublin Castle
Irish Museum Of Modern Art
The Guinness Factory
Molesworth Gallery
Hugh Lane Gallery
St Patrick's Cathedral
Grafton Street is a fun part of town where you will often find street performers. If you are looking for other cities to explore consider Belfast or Glasgow.
Enjoy Dating Dublin Girls
This can be a great city to visit and there really is a lot to offer. More then that, we truly just love places that have such distinct singles nightlife districts. It really sucks when everything is spread out and you waste a lot of time in transit from one place to the next when searching for single women in your area.
Some cities have two main nightclubs and they are on the opposite side of town. If you visit the first and it is having an off night then you have to hop back in a cab, waste more time and money, then hope the second is any better.
But when it comes to visiting Irish pubs you don't have to worry about lines to get in, cover charges, or them being spaced out. There are many good areas to try and hook up here, particularly around Temple Bar, Camden, and Harcourt Street.
Get a hotel room near any of the above and you will be perfectly situated. Also don't forget about the easy single women near you on Adult Friend Finder, if the pub scene is a little too rowdy for you then use it, or you should also use it to set up dates before you arrive in town and increase your odds of getting laid.
That wraps up our best places to meet girls in Dublin with the dating guide, enjoy your time here.