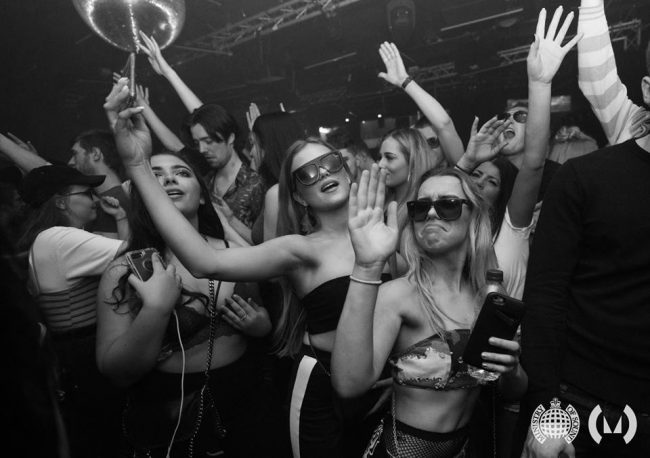 If you are looking for the best places to meet girls in London and a dating guide to know where to wine and dine them then welcome! This post is going to be full of info to help you pick up single ladies or show the ones you already know a good time out on the town.
This is one of the great cities in the world so you will not have any trouble finding good places to pick up women in your area or good date spots either. There are so many nightclubs, singles bars, romantic restaurants, and fun activities that you  may never run out of things to do.
If you really want to go out of your way to impress her a cheap date may not be so easy to locate, however we will have some good tips on that also. But before we get into the dating guide section we are going to start with the singles nightlife.
Most guys prefer to pick up after dark, they will have a few adult beverages in them to get that courage to approach with reckless abandon. Plus the local girls will hopefully have a few in them too so that they are a little more approachable and should be more likely to want to hook up.

There are some good nightclubs around town, and all sorts of pubs and singles bars to meet girls in London spread throughout the city. If you prefer day game there are certain areas that have heavy foot traffic from women, mostly in shopping or tourist districts.
Online dating will also be covered, these days it probably is the easiest and most convenient way to meet girls near you and get laid quickly. Some guys feast off of it, others prefer more traditional ways, no matter what your style is you can have a lot of success here.
If you will be traveling around the area then check out more of our UK nightlife guides for men.
Nightclubs & Singles Bars
Some of the best clubs to try and hook up with girls in London are:
Later on we will be listing some of our favorite bars for a date, some can also be good for hooking up with London girls as well. If you want a crowded club with sexy women dancing all around you then you can easily find one in the above list.
You might need to pay some hefty entry fees, and groups of guys are often forced to buy a bottle or get stuck in line for hours and may never get let in. But that is kind of expected when it comes to clubbing these days.
Ministry and Egg run all night so are great for the after after party and Fabric is huge with three large dance floors that are each kind of like their own venue.
Not everyone likes clubbing, this city is known for its pubs and you can find them all over the place. Any of the major touristy areas will have more than enough to choose from.
Mayfair is often considered a singles nightlife district and you can find many hook up bars there. Kingly Street is another area with lots of pubs to try and get laid in London.
Then out in both Camden and Clapham you can find some good pick up bar districts on their High Streets. For guys who aren't interested in buying bottle service or spending hours trying to get into a club these are probably the better choice.
Birmingham can be another fun town to party in.
Meet London Girls During The Day
Currently some guys prefer day game over the crowded and hectic singles nightlife scene. It has its positives and its negatives, the good part is that you can basically do it anywhere.
Go out and live your life as you would normally, but any time you see a hot girl introduce yourself and try to have a chat. Get her number or see if she wants to join you at a cafe right then, it doesn't work every time, but nothing does.
If you put yourself in the right areas of London there will be sexy single women near you throughout the day. So many tourists from around the world will be at Picadilly Square or on Oxford Street, you can also act like a tourist, ask them if they have seen anything cool in the city, and offer to buy them a coffee to tell you all about it.
Tottenham Court Road and Covent Garden are places that single women will frequent. A good old reliable on a rainy day is Westfield London, girls love to shop so meet them where you know they will be going.
This is one of the more international cities you will find anywhere in the world so you will see hot girls from all over when you go out looking for them. Like many of the older historic cities on the continent meeting girls in Europe during the day is often easy because of the logistics.
Chat With Girls Online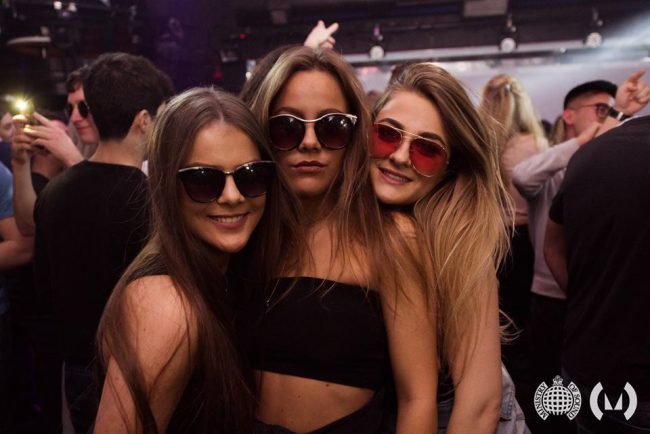 This is the 21st Century and people do things differently now than they did 20 years ago. If you wanted to try to hook up with London girls or find a long term relationship back in the 90's pubs and clubs were pretty much your only option.
Well, day game also, but that is often a slow and tedious process. Today people don't have the same patience or attention span as we used to, and we don't want to try and hit on a few girls each night hoping one will be down to get laid.
We want what we want right now, not to cross our fingers and hope that eventually some night this month a girl agrees to sleep with us. Thankfully online dating can help you achieve those goals far faster than ever before.
If you want to find a long term relationship there are plenty of sites out there, but finding horny girls near you who want to get laid in London with no commitment is a different story. But if you use Adult Friend Finder you will be searching in the right place.
This dating site really isn't about dating, it is more an online hook up site. Meet single girls in your area online who aren't interested in a serious relationship right now, but still have other physical needs that they need help with. Are you the kind of guy that wants to lend them a helping hand? If so then give Adult Friend Finder a shot today.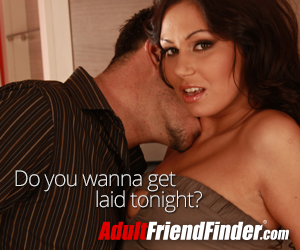 London Dating Guide
Now you know plenty of places to meet single girls near you and our London dating guide can begin. Cities like this one, Paris, New York and some others really are extremely easy to write about.
There are so many nightclubs and singles bars to meet women, and so many date spots all over the place. Everywhere you look there is another pub, cafe, or restaurant. Plus these are great cities for entertainment, you can always find something to do here.
Lets start with some good cocktail bars for a date, but remember these can also be good spots to meet singles too:
Floripa is a fun Brazilian beach themed bar with some great cocktails. Swingers is an interesting combination of golf and alcohol, you can find one location in The West End and another downtown. Nightjar is a good spot to go for swing music and jazz.
Bounce has ping pong and other table games in case you find the conversation lacking. A few good date spots in London with live music are:
And if you wanted some fine dining at a romantic restaurant try:
Sushi Samba boasts about having the highest outdoor dining terraces in Europe. Ciao Bella has very good Italian food and La Cafe du Marche specializes in French cuisine.
For Chinese you can head to A Wong, while at Bibendum you can get more French food. If you wanted to make the date night really classy you could take her to the Royal Opera House after dinner.
Another interesting date night in London can be found at museums on certain nights of the week. They will stay open late and often serve drinks while sometimes having live music. Some museum date nights you could check out are:
These can also be a good place to meet an educated woman in London instead of just picking up a barfly. For a less sophisticated date try out a comedy club like Top Secret, 99, or The Comedy Store.
Cheap Dates & Daytime Options
If you are looking for a cheap date idea in London or something to do during the day there are plenty of options. Take your girl to one of the markets around town like Exmouth, Brixton Village, or the Borough Market.
You can check out all of the interesting trinkets they have for sale and there should be food carts in the area for a nice meal. The Wellcome Collection offers free exhibits and also has free talks, there is a lot of cool stuff to be found there and they are also open late on Thursday evenings.
Or you could take in the scene at the Waterloo Bridge. Have a picnic, or just go to watch the sunset. The bars we listed above with free live music are also good for a cheap date, as are the numerous museums we linked you to before.
You can also take her to the Museum of Brands which we bet she will love. For a weekend getaway consider visiting Manchester or Leeds.
Enjoy Dating London Girls
We have tried to cover the dating and hook up scene in London in full for you here. Girls from all over the world move to this great city, you can find some very sexy and exotic women on your nights out.
In a place like this one you don't always need to have a game plan, head to the right areas of town on foot and you will come across something to do. Maybe it is a pub where a group of local girls are out celebrating a birthday, maybe it is a free concert in a park.
There is a reason why so many people like to live in a huge cities, there is never a lack of entertainment nearby. When it comes to trying to meet single girls in London, like always, it is just a numbers game.
You need to approach often, be confident, and work your game on them. If you get rejected don't be discouraged, there are plenty of others around and it won't be long until you have another opportunity.
If you find yourself in a slump Adult Friend Finder is about the best way to bust out of it as you will ever come across. With well over a thousand single women in your area logging on each month and plenty more around the United Kingdom it is the best resource to use if all you want to do is get laid.
That wraps up our best places to meet girls in London with the dating guide, hope you enjoy your time here.