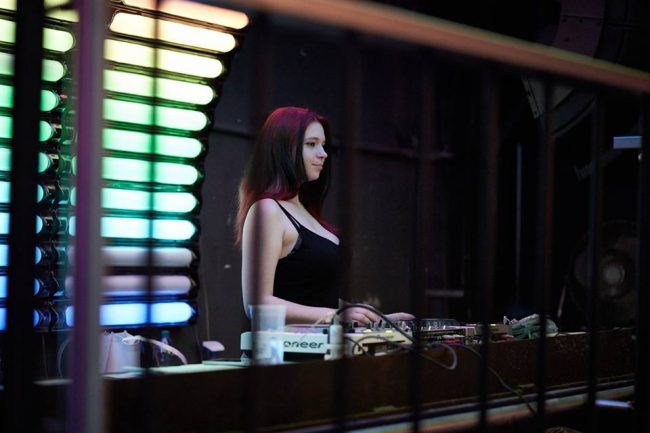 If you are looking for the best places to meet girls in Prague and a dating guide to know where to take them after you pick them up then you are in the right spot. This is known as one of the best party towns in Europe, and for good reason, but that doesn't necessarily mean it is an easy city to get laid.
Like most places there are some positives and negatives that we will cover those as we go along through this post. We will start off with the best places to meet single girls in Prague and the great nightlife will be the focal point of that.
You certainly won't be lacking for options when it comes to nightclubs or pick up bars around town. As you may already know the Old Town District is just loaded with singles nightlife, plus there are other good spots around the city with clubs and bars where you can try to hook up.
Next will come your day game options, and like many older European cities there are plenty of those as well. In truth we love cities like this, you don't need to plan everything out, just locate yourself in the right areas where there is heavy foot traffic and go where the day leads you.
Online dating can work well also, just as it can anywhere. Throughout this post there will be a pretty strong theme of 'a lot more single guys than single girls in your area so using all your resources to try and hook up will be necessary, and dating sites are one of the best resources you can use.

After discussing all of the best places to meet single women we will move on to the local dating guide sections. Romantic restaurants, cocktail bars, cheap dates and activities to do during the day will all be covered.
There will be plenty of crossover here, many of the best places for singles nightlife can also make for a great date spot and vice versa. After all of that we will get into a quick travel guide for tourists and expats. This city is known for its great club scene so lets begin there.
Nightclubs & Pick Up Bars
Some of the most popular nightclubs to try and hook up with Prague girls are:
It is generally going to be easier to hook up with a girl in your area if you meet her at a nightclub or pick up bar. The main reason for this is pretty simple, alcohol. Not only will it increase their chances of wanting to get laid it also will give you the courage to approach with reckless abandon.
For that reason many guys will think of the numerous clubs here as the best places to meet girls in Prague. The Old Town district, sometimes referred to as Staré Město located in Praha 1 is where many of the best places to try and hook up in the city can be found.
However the singles nightlife in Prague has become notorious over the last ten years for having some of the worst girl to guy ratios you will find anywhere. Nothing sucks more than waiting in line for 2 hours to get into a club, paying a cover charge, and then realizing that you are in a terrible place to try and pick up women.
If there are 5 or 10 guys for every girl your odds are really stacked against you. Some of the women around will already be with guys, and others will be getting annoyed at how often guys are trying to pick them up.
So while this city is known for having a great club scene, it doesn't mean it will always be easy to hook up. Remember that when it comes to clubs there is often a high turnover rate.
We will do our best to update these lists if there are any closures or new trendy spots that open up, and if you know of any that we are missing feel free to comment below. There are also plenty of good pick up bars in Prague to meet single girls like:
Our best advice is to not have a set in stone game plan when you go out, instead try to stay mobile. The Old Town nightlife area has plenty of pick up spots, and even the streets can prove fruitful if you know how to approach on them without scaring the women.
If you are in a club with way too many guys and not enough sexy single ladies it is time to move on. Don't wait for it to get better, be proactive and find a better spot.
Some other nightlife tips worth pointing out are that the Metronome Music Festival is held in June and is very worth visiting for. On a more weekly basis you could go to one of the Nation 2 Nation parties which set up for exchange students. They choose a different club each week, are budget friendly, and you can meet girls from all over the world to try to get laid with at them.
If you are here when there are just far too many guys out cockblocking your every move then maybe go try to hook up with women in Brno instead.
Meet Prague Girls During The Day
That last section was a bit of a downer in some ways, this one will be a little better. As we talked about at the start old European cities like this one are great, particularly for day game.
Why? Because there are so many people out and about on foot every day here, at least when you get good weather. Stroll around areas like:
Old Town
New Town
Wenceslas Square
Nové Město
Malá Stranaare
Palladium Mall
Atrium Flora
If the weather is nice take advantage of it, see some cool architecture, historic buildings, and say hello to any sexy Prague women that you encounter on your walk.
Chat With Girls Online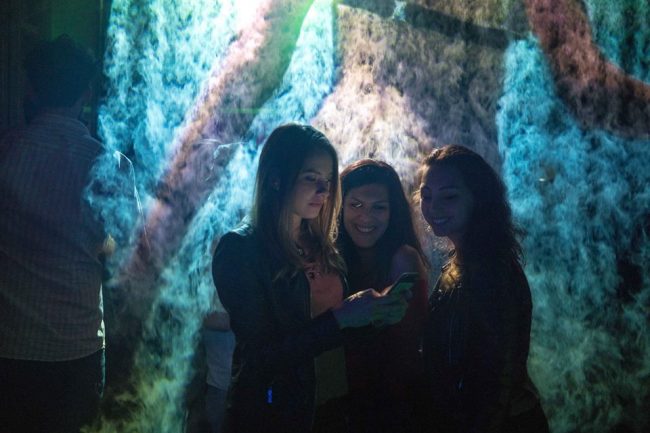 If you could find good ratios of men to women in your area at the clubs and singles bars then this would be one of the great cities for hooking up in the world. There are so many clubs around in a nice, easy to maneuver, condensed nightlife district.
Sadly that just isn't the case, though when you are in town who knows you might get lucky. But you should never bank on luck and online dating is always a great resource these days.
If you are looking for a future wife there are plenty of dating sites out there to use. If you are looking for a quick hook up and only care about getting laid your options are more limited. There is one really good site for hooking up though, and that is Adult Friend Finder.
There are hundreds of local single Czech girls using it, and they sign up with one intent: getting laid quickly. The Prague girls on Adult Friend Finder are looking for guys to help them out with that problem, do you think you could possibly be of assistance to them?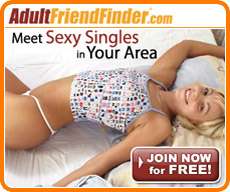 Prague Dating Guide
Now that you know of all the best places to meet single girls near you our Prague dating guide section can begin. Remember that there is a lot of crossover, obviously including one of the clubs or bars more geared towards partying we mentioned above can be great to finish off a date night.
Lets start with some more upscale romantic restaurants, and by that we mean pretty expensive places with a good ambiance and good food:
If you were looking for a good cheap date spot in Prague you could visit one of these restaurants or bars:
Stalin Containall is a cheap beer garden that often has live music in Letna Park. You can also walk around the Old Town Staré Město district and find plenty of romantic cafes, bars, and restaurants for a date.
To bring out the big guns take your date to the opera.
Day Date Ideas
For a day date one of the best things you could do is start at the Wenceslas Square and take a walk. Stroll down the romantic streets, check out the cool buildings, and pick a quaint cafe when your feet start to get sore. Or you could even take a horse drawn carriage ride before that ever happens.
There are plenty of good tourist attractions you can visit like:
Prague Castle
Charles Bridge
Petrin Hill Observation Tower
Museum of Communism
National Museum
National Gallery
Kafka Museum
Museum Of Decorative Arts
All of which can make for a good day date with a sexy Prague girl. Dancing House Prague at Jiráskovo nám. 1981/6 is definitely cool, and you could eat at their restaurant Ginger & Fred while you are there.
Bio Oko at Františka Křížka 460/15 is a movie theater that shows a wide selection of newer movies and classic films. There is even a bar attached where you can grab a drink and chat about what you just watched after.
A good way to involve alcohol on a date with the women near you would be to visit the Grebovka vineyards and wine cellar. When you are ready for a quiet weekend with the right girl take her to Ostrava.
Tourist & Expat Guide
We aren't going to go full Fodors Travel Guide on you here, but we do want to give some quick local dating and travel tips for any tourists or expats who are reading. Since this site is in English we do assume quite a few of our readers are not Czech guys.
If you aren't sure when you are going to visit yet planning your trip can be a bit confusing. On the one hand the weather will be a lot better in the summer and more tourist ladies from around the globe will be visiting. You will be able to enjoy the nice streets and maybe hook up with one of them.
On the other hand all guys know this and this is when the majority visit. You probably can find slightly better ratios in the winter and have a better chance of hooking up with a local Prague girl then.
The Old Town District is where the best singles nightlife is, Dlouha Street is kind of like ground zero and you should probably rent a room near there if partying and getting laid is on your mind. You can use public transportation to get around easily here, and this app can help you figure all that out.
If you plan to visit a lot of touristy places then look into picking up this card. It allows you free entry into many of the top attractions in the city and is a pretty good deal if you will be wanting to enter many spots. The local currency is the Czech Koruna and you get a little under 22 per $1 USD as of our last update, but that can fluctuate.
Enjoy Dating Prague Girls
If you happen to find yourself in town when there aren't hordes of men from around the world visiting then this can be a great city for hooking up. Sadly most of the time the ratios just make it a hard place to navigate, many guys say it is similar to trying to get laid in Budapest.
It is too bad really, outside of the bad ratios it has a ton going for it. Concentrated nightlife and pick up zones, so many venues, sexy women in your area from around the world traveling through looking to hook up, and it is a very cheap place to visit or party in.
Don't let the negatives get you down. Head out with confidence, approach a lot, and make the best out of it. Don't slow play it with the single women near you or some other guy will swoop in and get the rewards. If you find yourself struggling don't forget to use Adult Friend Finder, they are always ready to get laid on that site.
Now you know of the best places to meet girls in Prague and read our dating guide, enjoy your time here.