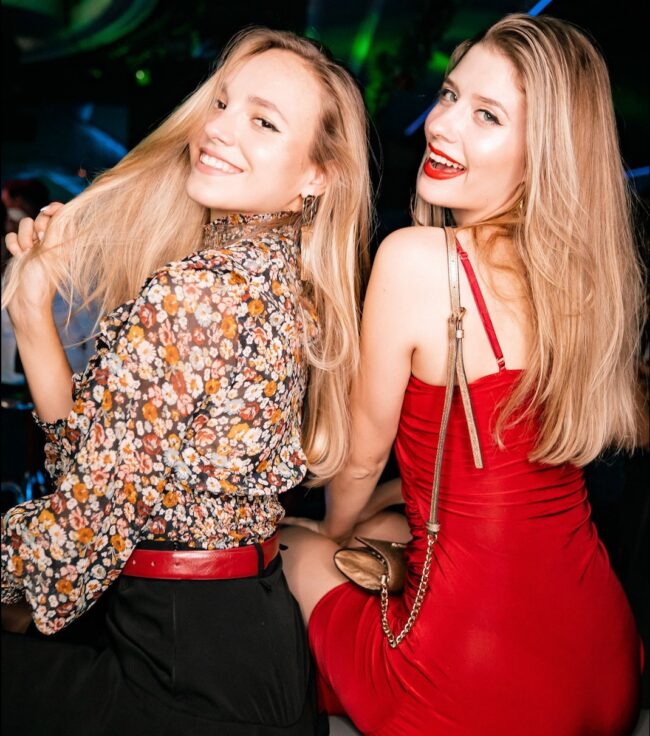 If you are looking for the best places to meet girls in Dresden with a dating guide welcome to our site. All you need is a few minutes to spare to learn all about where you can pick up single women in your area and have some fantastic date nights together.

Hooking up in the nightlife will be how we start before discussing where to meet single Dresden girls during the day and an intriguing online dating site. Things for you to do together on a local date night or while the sun is up will be mentioned as well.
Be sure to look through more of our posts on Germany if you plan to visit other cities around the country in the future.
Nightclubs & Pick Up Bars
Let's begin this with our list of the best singles bars and nightclubs to pick up Dresden girls:
The main area for singles nightlife is Neustadt and you can also find more places to try and hook up with Dresden girls in Friedrichstadt which is a connecting neighborhood. Single men who are planning a trip and want to get laid after partying in the nightlife would be wise to get a hotel in one of those areas.
Not only will you be near many of the best bars and nightclubs, but you will also be centrally located to enjoy a well-balanced trip. Remember that most venues won't start to get crowded until late into the night which is common across Europe.
There are plenty of venues to go out and try to meet women in your area, but obviously not as many as you would find when trying to get laid in Berlin or Prague and both are pretty close if you aren't feeling it here.
Meet Dresden Girls During The Day
When the weather is nice you should find plenty of single Dresden women walking around Neustadt or Altstadt throughout the day. Both have plenty of restaurants, cafes, shops, and things to do that will bring people in day or night.
You may also have some success chatting up girls at malls and shopping districts like:
Altmarkt Galerie
Centrum Galerie
QF Passage
Kugelhaus am Wiener Platz
Chat With Girls Online
It is fair to say life has gotten a little weird recently isn't it? Most people are addicted to their phones and think their internet friends are more important than the people who are standing next to them.
Most of us have figured out by now that getting girls in Dresden to notice your DM's is a pipe dream. All they really seem to care about is how many followers they have and how many likes their last selfie got.
This can make it pretty hard for us single men to get laid, particularly when they use bars and nightclubs as their new backdrop for their latest content instead of as places to find a hook up. Luckily if you know how to adapt new opportunities have presented themselves and you can actually find girls near you online who want to hook up if you know where to look.
In Western Europe one way you can actually have a lot of success is by using Adult Friend Finder. Sure, it isn't partying at a nightclub, but if it helps you get laid then what is the difference?
This site isn't about finding true love, starting a family, and getting married. Adult Friend Finder isn't even a dating site, it is more like a hook up site which is great if you aren't seeking anything long term.
When all these Dresden girls know they are there to get laid and aren't looking for a husband it makes our job a whole lot easier. You don't need to lead them on, you don't need to lie and play games, you just need to send out messages to all the hot girls in your area and make plans with whoever replies.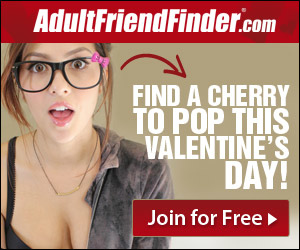 Dresden Dating Guide
At this point you should feel more confident in your chances of meeting single girls near you and our Dresden dating guide needs to get you ready for the next step. You probably already know that you will only be hooking up if your date night is on point.
Any of these romantic restaurants and cocktail bars could do the trick:
Then you can go party in the Neustadt nightlife or take her to see a live show at a theater like:
Day Date Ideas
If you are fortunate enough to get some sun on your local date during the day things will be a lot easier on you. Many girls would love seeing the animals at the Zoo Dresden.
Some great places to enjoy nice weather together would be:
The Grand Garden
BOT Botanical Garden
Rhododendron Park
Rosengarten Dresden
Alaunpark
Sachsische Schweiz
There is some great street art at Kunsthofpassage, or a walk along the Elbe River can be very tranquil. A casual stroll around Altstadt will lead you to many awesome sites, and some of the best museums and historic landmarks in the area are:
Museum of Military History
Old Masters Picture Gallery
Green Vault
City Museum
Moritzburg Castle
Pillnitz Castle
Zwinger Palace
Festung
Fürstenzug
Bruhl's Terrace
If you find an awesome Dresden girl and want to go shack up for the weekend take her to Leipzig which isn't far away at all. Or in the winter visit Garmisch-Partenkirchen and go skiing.
Enjoy Dating Dresden Girls
We will continue to update this post a couple of times a year to keep the lists fresh but for now that is all the info we have to share. Please use the comments to let us know if any places have closed down, any cool new spots have opened up, or to share your own thoughts on the city.
Always keep in mind that the single women near you on Adult Friend Finder are always ready to hook up. That wraps up our best places to meet girls in Dresden with our dating guide, enjoy your time here.