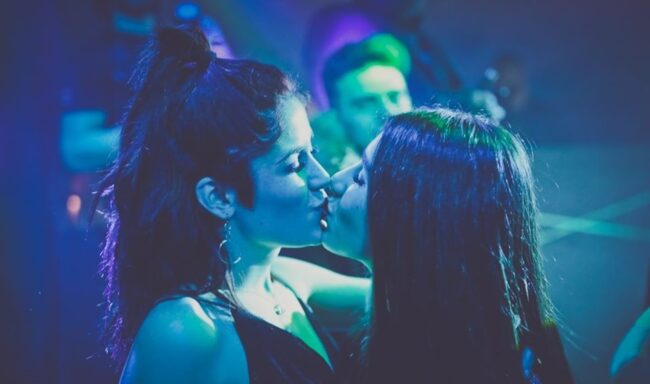 If you are looking for the best places to meet girls in Leipzig with a dating guide you will find everything you need right here. Where to pick up single women in your area and how to show them a wonderful time on your upcoming date nights will be covered in full detail.

Hooking up in the nightlife is how all of our posts start off. Meeting single Leipzig girls during the day or how you can get laid on our favorite kind of online dating site will follow that up.
Eventually we will get around to bars and restaurants for a local date night and some interesting things the two of you can do together when the sun is up as well. We have written many dating guides for Germany in the past which you can look through at that link.
Nightclubs & Pick Up Bars
This would be our list of the best singles bars and nightclubs to pick up Leipzig girls:
The main area for singles nightlife is going to be in Zentrum, particularly around the Drallewatsch pub district and you can also find a lot of bars along Karl-Liebknecht Strasse a little to the South. The best nightclubs to hook up with Leipzig girls are a little more spread out, but being in Zentrum will have you relatively close to most of them.
We would definitely suggest you try to book a hotel in that area if you are a tourist that hopes to get laid on a trip. As is common all across Europe the clubs do not going until really late into the night but the Drallewatsch pub district is a solid place to start searching for sexy women in your area.
If for some reason you aren't feeling the scene here you can always hop on the train to try and hook up with Berlin girls in that cities world famous nightlife.
Meet Leipzig Girls During The Day
Zentrum is also going to be a good spot for day game. With so many things to see and do in one part of town single Leipzig girls will be walking around all day and night.
Some of our younger readers may also have success picking up girls near you around the University. When the weather is nice you can even find some pool parties at La Playa Beach Club from the nightlife list.
Another option would be to meet girls at malls and shopping districts like:
Alle-Center
Hofe am Bruhl
Paunsdorf Center
Strohsack-Passage
Promenaden Hauptbahnhof
Chat With Girls Online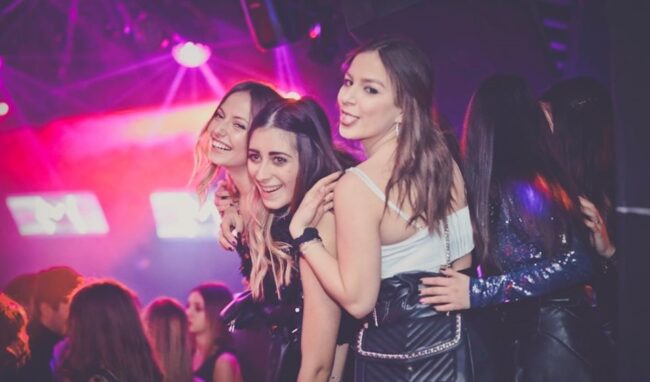 The dating culture across the whole world has gotten kind of strange hasn't it? So many of us stare at our phones all day long which makes actual face to face interaction a little bit trickier than it used to be.
Unfortunately most girls in Leipzig are never going to see those DM's you send them because all they really care about is how much attention their latest 'content' will get. That is not a healthy environment for single men who want to get laid.
To make things even tougher it feels like every time we go out to a bar or club the women we see aren't there to hook up, they are just looking for another place to show off to their followers. But things aren't all bad and you can actually find girls in your area online who want to hook up if you know where to look.
Adult Friend Finder is actually a really great resource here in Germany and in much of the western world. We will admit, scrolling through profiles and sending out messages may not be as fun as partying at a nightclub, but as long as you end up getting laid then it isn't a big deal.
This is definitely not the site to use if getting married or finding true love are the goal though you can't ever be sure. It really isn't even a dating site, it is a hook up site which is great.
When every girl in Leipzig using Adult Friend Finder knows she is there to get laid and not for anything our job gets a whole lot easier. You don't need to lead them on, you don't need to lie and play games, you just need to invite a bunch of them over and have fun with the ones who say yes.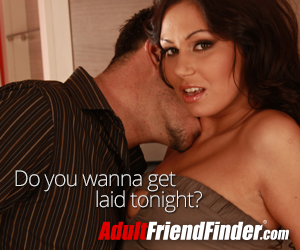 Leipzig Dating Guide
At this point you know what you need to about where to meet single girls near you so this Leipzig dating guide needs to help prepare you for the next step. You are probably only going to hook up if your date night is on point.
Any of these romantic restaurants and cocktail bars can set a nice tone for the evening:
Enjoy some good food and then go party in the Zentrum nightlife or take her to a life performance at one of these venues:
Day Date Ideas
Getting out to enjoy a sunny day is always our number one recommendation. Here are some good places to take advantage of nice weather outdoors together:
Clara-Zetkin Park
Johanna Park
Wildpark
Musikpavilon Clara-Zetkin Park
Botanical Garden
The Zoo is also really nice, you can find plenty of cool stuff by walking around Market Square, or take a quick hour ride over to Torgau where you can find more neat stuff to check out. To get a sense of the history of the area head to these museums and landmarks:
Unikatum Kinder-und Jugendmuseum
Museum of Fine Art
Grassi Museum
Monument to the Battle of the Nations
Coffe Baum
At some point you will want to take your relationship to the next level and when that day comes take her on a trip to Dresden or Hanover.
Enjoy Dating Leipzig Girls
Well guys, that is all that we have for you right now but don't worry we will continue to update this every few months. Feel free to share any of your own tips or to correct any out of date information you may have noticed in the comments.
Also don't forget about the single women near you on Adult Friend Finder who are always ready to hook up. That wraps up our best places to meet girls in Leipzig with our dating guide, enjoy your time here.