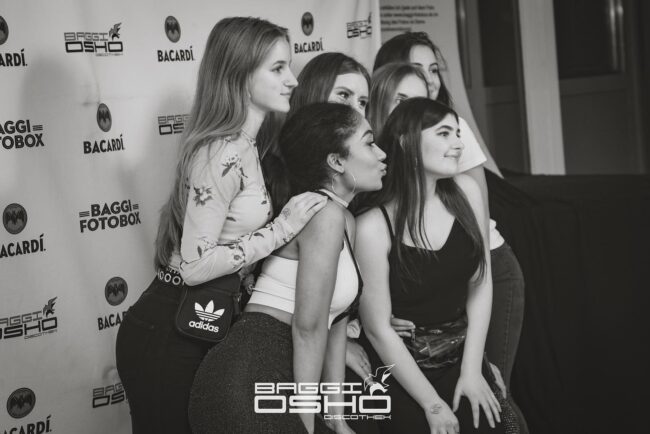 If you are looking for the best places to meet girls in Hanover with a dating guide then we have you covered. Where to pick up single women in your area and how to show them a great time on your date nights will both be discussed in full detail here.

Hooking up in the nightlife is how we will start off before pivoting to meeting single Hanover girls during the day and how to get laid more often by using online dating sites. Local date night spots and many of the most fun things to do around the city will get a shout out as the post progresses.
You can look through more of our dating guides for Germany there.
Nightclubs & Pick Up Bars
The best singles bars and nightclubs to pick up Hanover girls would be:
The main area for singles nightlife is in Old Town, particularly along and around Hamburger Allee. You can also find more bars and places to hook up with Hanover women around Linden and Nordstadt.
Fortunately these nightlife areas are all close to each other in the city center which makes things a lot more convenient. For those that don't know this town has a large student population and it is probably going to be a lot easier to get laid when classes are in session and the uni girls near you are out partying.
However the Maschseefest in August would also be a great time to visit as women from all around the region will be visiting for it. Either way, try to get a room near Old Town if you are a tourist or at least be as close to the city center as you can be.
We put venues like Kulturzentrum Faust, MusikZentrum, and Capitol in the date nights section but they definitely could have been listed as good place to meet girls, particularly on the right nights.
If you show up here and there isn't enough going on to satisfy you then go try to hook up in Hamburg which is a short train ride away.
Meet Hanover Girls During The Day
Once again that Old Town area is going to be the best for meeting single Hanover women during the day. With so many of the best things to do in the city center you will find people walking around all the time as long as the weather will allow it.
The Eilenriede City Park is massive, about twice as big as Central Park in NYC, so that can be a good place to take a stroll and see who you happen to notice. And our younger readers may have success around the campus.
Plus you can go to malls and shopping areas like these to try and meet more girls in your area:
Eikaufsbahnhof Hannover
Ernsr-August-Galerie
Steintor Plaza
CARRÉ Badenstedt
Chat With Girls Online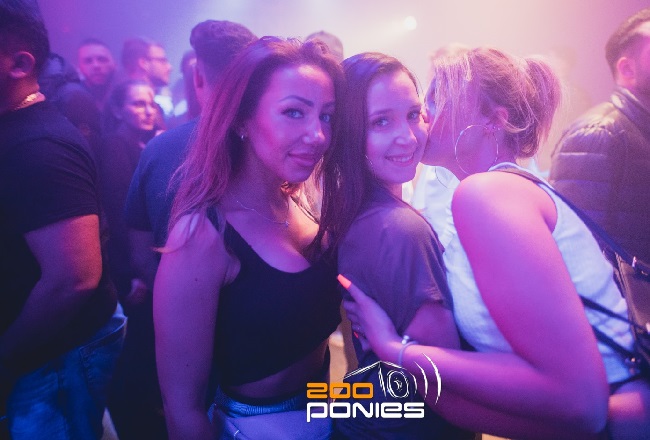 Life is kind of strange these days don't you think? I mean, so many of us are staring at our phones or devices all the time and aren't really living in the real world.
We all know that most girls in Hanover don't even check their DM's, all they really care about is how many followers they have and how many likes their most recent post received. That is definitely not a good environment for single men to try and get laid in.
It makes it worse when more often than not when we visit a bar or club the women we see aren't there to hook up, they just want to take more and more pictures of themselves. Fortunately the internet has evened things out in a way by making it possible to find girls near you online who want to hook up.
Adult Friend Finder can help you skip through a lot of the crap that comes with 'dating' and get right to the fun stuff. Sure, scrolling through profiles and sending out messages to numerous women in your area may not be as fun as partying at a nightclub, but we doubt that will be an issue if it helps you get laid.
This site isn't about finding true love, starting a family, or getting married. Adult Friend Finder really isn't even a dating site, it is a hook up site which is great.
When every girl in Hanover using it knows she is there to get laid and not to find love it really changes the whole game.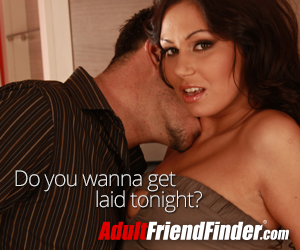 Hanover Dating Guide
Where to meet single local girls is out of the way and now our Hanover dating guide needs to help prepare you for what comes next. You are only going to get laid if your game is on point.
On a date night any of these romantic restaurants and cocktail bars could do the trick:
In the summer the Herrenhausen Gardens often have concerts or events that could be great for a night out on a date. You could also go party in the Old Town nightlife or see what is going on at these live music and performance venues:
Any of those including the last few in particular could also be good places to pick up single women in addition to being a good place to take one on a night out together.
Day Date Ideas
Getting out to enjoy a sunny day is always our favorite thing to do when we meet up with a girl during the day. Nice weather will often put a smile on their face and some of the best places to make that happen are:
Herrenhausen Gardens
Eilenriede City Park
Masch Park
Berggarten
Georgengarten
Many women would love to visit the zoo, take a boat out on Maschsee Lake, or take photos of the incredible New Town Hall. If you feel up for a short drive go check out the Marienburg Castle which isn't too far outside of town, or for a light hearted day go enjoy yourselves at FunXperience which has glow in the dark miniature golf and VR games to play.
For some more sophistication on your local date during the day try:
Schloss Herrenhausen Museum
Landesmuseum
Sprengel Museum
August Kestner Museum
Leineschloss
When you find the right Hanover girl to shack up with for the weekend head to Bremen which we have written about also. Or for somewhere unique outside of the country try out Eindhoven.
Enjoy Dating Hanover Girls
We will try to update this every few months so the lists stay fresh but for now that is all we have to share. If you have any local dating tips or want to correct any out of date information here please go ahead and do so in the comments.
Also don't forget about the single women near you on Adult Friend Finder who are always ready to hook up, you just need to break the ice first. That wraps up our best places to meet girls in Hanover with our dating guide, enjoy your time here.