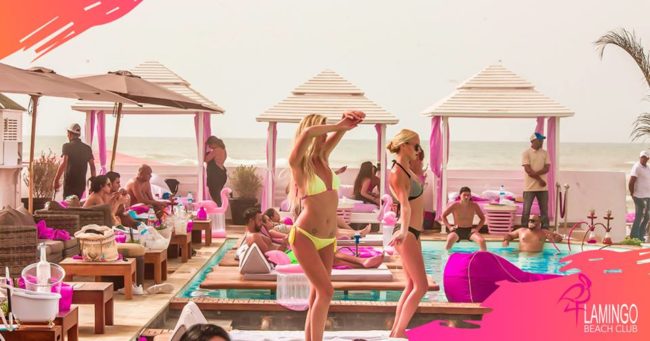 If you are looking for the best places to meet girls in Casablanca with a dating guide then you are in the right spot. We have tons of tips on where to pick up single women in your area or go on your date night in this romantic city.

We will start off with the nightlife, then talk about trying to meet single girls in Casablanca during the day and also online dating. Then after you know the best places to try and hook up we will cover where to go on a local date night and some fun casual things to do together during the day.
At the end we will include a short section that shares some travel advice and talks about the dating customs in Morocco.
Nightclubs & Pick Up Bars
Here is a list of the best nightclubs and singles bars to pick up Casablanca girls:
Now lets get more into the best singles nightlife areas and where you may want to stay. As you will see from our pick up and date night map that we are including later many of the spots we will talk about in this guide are located along the Corniche.
This is a boardwalk along the ocean, and like most cities around the world the coast is the prime real estate. Many of the best nightclubs, singles bars to try and get laid with local girls, and romantic restaurants can be found along the Corniche.
This would be the most convenient area of town for you to stay, but also the priciest. We will mention this again later but remember that if partying to hook up with Casablanca girls is your goal you probably should not visit during Ramadan.
The nightlife will be a whole lot tamer then, many of the top venues in town will be closed as will the best clubs and bars to meet girls in Tangier. If you need to take your trip during that time of year you might have more fun trying to hook up with women in Accra or in any African cities that don't have large Muslim populations where it will be a lot easier to get laid.
Meeting Casablanca Girls During The Day
The Corniche is probably going to be mentioned in every section of this guide, this one included. If you want to meet women in Casablanca during the day the Corniche will be a great spot to do it.
The main beach here is Ain Diab, you might find sexy girls near you getting some sun there. You could also go to the pool parties at Flamingo Beach Club, we linked to them in the nightlife section above.
If the weather isn't as nice you can turn your attention indoors and try to meet single women in malls and shopping districts like:
Morocco Mall
Anfaplace Shopping Center
Habous Quarter
Tachfine Center
Raja Store Official
Chat With Girls Online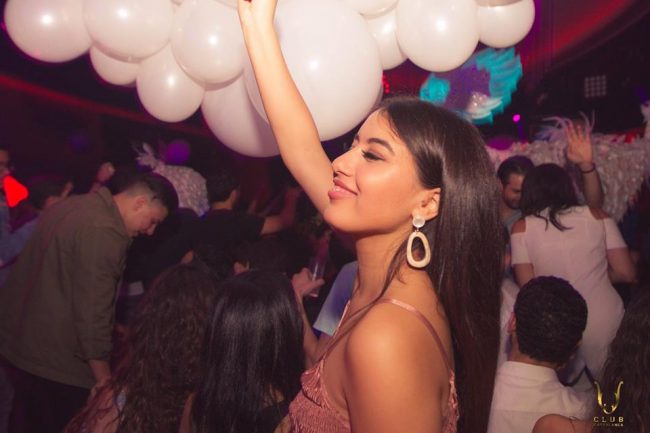 These days it really feels like it is becoming harder to connect with people in the real world. If a girl in your area isn't staring at her phone she has headphones on and is tuning out the world around her.
When groups of girls go to a club they don't want to party with others, they want to stand around their table together and take selfies all night. Technology has improved our lives in many ways, we aren't sure that is one of them.
On the other hand you can use it to your advantage if you can find your way onto their phone. The best way to do that is by using online dating sites, Afro Introductions would be the biggest and best in Morocco.
You can find hundreds of single girls in Casablanca online dating here, and hundreds more around the country. If you can't get their attention face to face then slide into their phone, it is what gets all of their focus and attention these days already.
Whether you are hoping to get laid or want to find something more serious try to use Afro Introductions a week or two before you visit and you should have some date nights lined up by the time you arrive.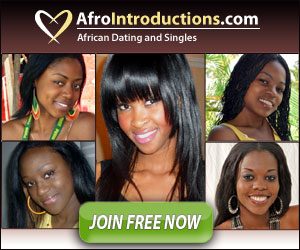 Casablanca Dating Guide
After reading all of the above you should feel as confident as you can be about meeting single girls near you. Now our Casablanca dating guide can fill you in on how to show a lady a good time here.
Start off by taking her out to one of these romantic restaurants or cocktail bars on your date night:
It shouldn't come as a surprise to anyone that has been paying attention that the Corniche will be one of the better areas for you to go. Another good area for local date nights in Casablanca is at and around the Place de Nations Unie Square.
Here you will find plenty of restaurants, bars with live music, and fun things to do. We listed Rick's Café above, this is the iconic place from the movie, in a romantic town like this one finding a good date spot won't be hard.
Day Date Ideas
If the weather is nice you could grab some towels and go chill at Ain Diab beach, or head to one of these areas with great natural beauty:
Bouskoura Forest
Parc de la Ligue Arabe
Erg Chebbi Dunes
Sinbad Park
Once again a walk along the Corniche or Place de Nations Unie Square would suffice, or you could go stroll through the Old Medina neighborhood. Many local girls would love seeing the animals at the Dream Village.
There are some cool museums as well such as:
Museum of Moroccan Judaism
Musee Abderrahman Slaoui
Villa des Arts
Hassan II Mosque
For a fun weekend trip with your special lady why not visit Gambia?
Tips For Tourists & Expats
Now lets quickly share some important travel advice and talk about the dating customs in Morocco for a bit. The local currency is the dirham and you should get between and 11 for every $1 USD though that can fluctuate.
Here is a map of the tram, the public transportation isn't the best here but it can help you get around town. A more important bit of travel advice is that the majority of Moroccans are Muslim, that means things can feel very conservative here.
We already mentioned that if your main goal is to party and hook up then you shouldn't visit during Ramadan, but all throughout the year you will feel it. For instance most hotels are not girl friendly meaning you can't bring a female guest back to your room unless you can prove that the two of you are married.
If you plan to go out to bars to try and get laid you will need to stay in apartment, or go back to her place. There will be a mix of languages spoken by the local Casablanca girls like Arabic, French, and some will know a bit of English.
Luckily there are many tourists as well who may be a little quicker to hook up than the more religious women in your area. However even if you are trying to bring back a tourist your hotel may not be girl friendly, always keep that in mind.
There are some lists of girl friendly hotels in Casablanca on other sites but we can't confirm whether they are legit or not. The best thing you can do is ask before you book a room, don't get cockblocked when you finally get one to agree to go back to your hotel to hook up.
Be sure to check out our Marrakesh dating guide if you will also be going there, plus we have covered Algiers as well.
Enjoy Dating Casablanca Girls
This is a classic city where romance is always in the air. All along the Corniche you will find romantic date spots, and there is good nightlife in that area as well.
Don't forget to use Afro Introductions to meet single women online before you arrive to maximize your odds of getting laid on your trip. That wraps up our best places to meet girls in Casablanca with our dating guide, enjoy your time here.