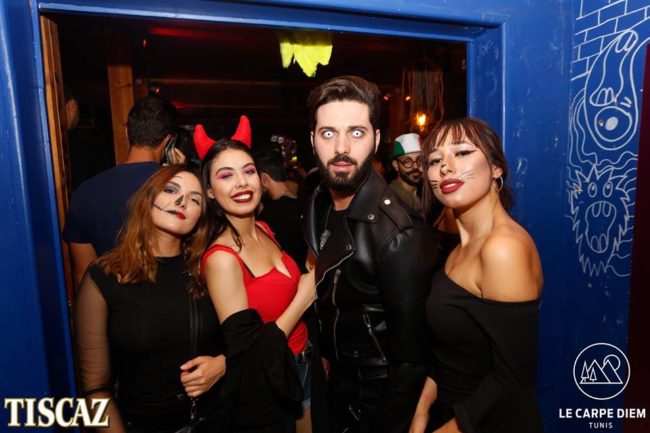 If you are looking for the best places to meet girls in Tunis with a dating guide then we have you covered. It will not take us long at all to fill you in on where you can pick up single women in your area and also some cover great spots for a date night.

We always like to begin with the local nightlife, next we will move on to meeting single Tunis girls during the day plus how online dating might be the best option in a country like this. Date night ideas and plenty of fun casual things to do will be discussed.
At the end of this post we will have some quick travel tips, this is a very unique country and even if you have spent time in Africa you may not be fully prepared just yet.
Nightclubs & Pick Up Bars
We like to start our posts off with a list of singles bars and nightclubs to pick up Tunis girls:
The main areas for singles nightlife would be in La Marsa and Gammarth. These are both upscale areas by the sea and they are very close to each other.
In both spots you will find plenty of restaurants, cafes, shops, bars and clubs to try and pick up Tunis girls. If your goal is to get laid on your trip then having a place to stay in this area will improve your chances as much as anything.
With that said Tunisian women are not prone to having one night stands. We will cover this more in the travel section at the end but if you are only in town for a few days focus your efforts on hooking up with other tourists.
Also, expect there to be some prostitutes at bars in La Marsa and Gammarth. This is where the money is so expect prostitutes and gold diggers to follow.
If you are enjoying traveling around Morocco is also a really fun place to visit and you may want to try picking up girls in Marrakesh or Casablanca.
Meet Tunis Girls During The Day
Both Gammarth and La Marsa will also be prime areas of town for day game. When the weather is nice you can walk along the beach, or just hang out at shops and cafes as many single women in your area will be passing through all day and night.
When the sun is out the beaches can be a great place to try and meet Tunis girls near you. Plus many of the hotels by the beach have nice pools where you might meet some tourists.
You can always try malls and shopping districts like:
Tunis Centre Ville
Chema Distribution
Le Palmarium
It should be pointed out this is a conservative country, don't be overly aggressive with day game here and if the girl doesn't want to talk with you just move on.
Chat With Girls Online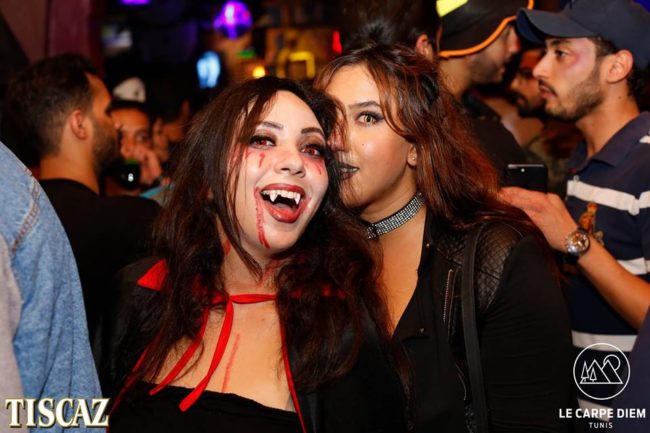 When foreign men travel there are positives and negatives when it comes to dating and trying to hook up. Often times the biggest positive is that since you are different it will make plenty of single women curious about you.
That curiosity can lead to more dates, and often times more chances to get laid. But it isn't all positive, the language barrier can be tough and don't expect many Tunisian girls to speak English well. If you know French or Arabic that might be a different story.
Overall the tradeoffs are to your advantage, but arriving in a new city and learning the dating and hook up customs can take some time. And in this city even once you learn them it will still take time because as we have mentioned more than once expect the local girls to be quite conservative.
On a short trip you may not have time to win them over, to speed up the whole process try using Afro Introductions. This is a massive dating site that is very popular all over the continent, and it is the most popular online dating site in Tunisia.
There are plenty of single girls in Tunis using it to meet men, and a lot of them have an interest in dating foreign men. Being able to contact so many girls near you in a short amount of time on Afro Introductions will definitely increase your chances of getting laid, remember dating is always a numbers game.
We aren't going to tell you that this site is full of horny girls who want to get laid right away, but it is a great way to get the ball rolling before you arrive in town. Plus many of the women here do have needs but don't want other people to know when they step out, online dating gives them a discreet way to satisfy their urges when the time comes.
They can be hard to find, but it will be a lot quicker to track them down online then out in public.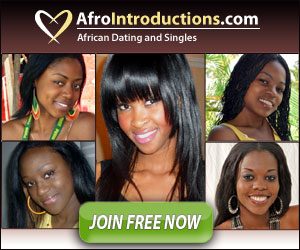 Tunis Dating Guide
We just fully covered all of your best ways to meet singles near you and now we are going to change this over to our Tunis dating guide. Getting a girl to go out with you is certainly not a bad thing, but now you will need to show her a good time on your date night.
Any of these romantic restaurants or cocktail bars could do the trick:
Plenty of the bars we listed in the singles nightlife section could also be good, La Marsa and Grammarth are perfect areas for a date night. You could also see who is performing at the Theatre Municipal de Tunis.
Day Date Ideas
Getting out to enjoy a sunny day is always advisable if you can. That could mean spending a lazy day at the beach, maybe going to Belvedere Park or the Carthage Archeological Site.
La Goulette also has a beach and many cool historical things to see. Other cool sites and museums would be:
The Bardo Museum
Byrsa
Baths of Antoninus
Guellala Museum
Sousse Archaeological Museum
If you find the right girl and want to take her somewhere special why not try out the pyramids in Cairo or go somewhere less touristy like Alexandria.
Tips For Tourists & Expats
We don't go too in depth in our travel sections, but there are some quick hitters we want to share plus the dating and hook up culture needs some more coverage. The local currency is the dinar and you get a little over 3 for every USD as of our last update.
Remember to try and book a hotel in Gammarth or La Marsa, while it won't be the cheapest area to stay it will be the best. Not only will it have you near the best singles nightlife in Tunis but also the best date spots, beaches, and all sorts of things to do.
As far as the dating and hook up culture goes this is a conservative place, when most Tunisian women go out they aren't even thinking about hooking up on the first night. You may not have to wait all the way until marriage to get laid, but multiple dates should be expected.
We said it before but if you are only in town for a weekend just focus your efforts on other tourists who may also want to hook up on your trip. If you spend all night hitting on a local girl you probably will go home empty handed.
French and Arabic are both commonly spoken here, English not so much. Also don't be surprised if you find quite a few prostitutes at bars in the touristy areas.
Enjoy Dating Tunis Girls
Hopefully now you are fully prepared, this is a fun city to visit but not a great place for quick hook ups. Have some patience, or try to pick up single women in your area from other countries instead.
If you are looking for a loving and loyal girlfriend or wife you can certainly find one here. Start your search on Afro Introductions, and if you put in some time on that site you may even find some local women who are ready to get laid soon.
That wraps up our best places to meet girls in Tunis with our dating guide, enjoy your time here.