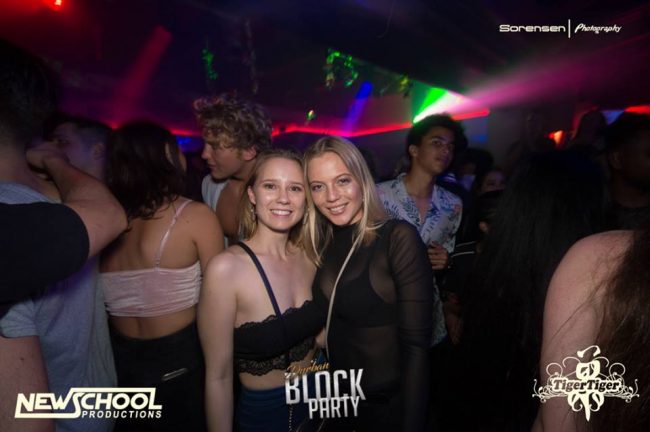 If you are looking for the best places to meet girls in Durban with a dating guide then we have all the information that you desire. Just give us a few minutes and we will tell you where you can pick up single women in your area and also mention some great spots for your date nights.

We will start off covering the best nightlife this city has to offer. Then we will move on to meeting single Durban girls during the day or how you can use online dating sites to spend your time more efficiently. Date night ideas and other things to do during the day will get a mention as well.
Then we will share some quick travel tips and talk about the dating and hook up culture in South Africa. We know that the dating scene has changed a lot over the past decade, we have some thoughts on how you can adjust and thrive.
Nightclubs & Pick Up Bars
Most people don't have long attention spans anymore so here is a list of singles bars and nightclubs to pick up Durban girls:
The main areas for singles nightlife would be along the Golden Mile and also on Florida Road in Windermere. The Golden Mile stretches along the coast and around North Beach there are many local singles bars and nightclubs.
A roughly ten minute drive inland will have you reach Windermere, this suburb of the city has some great nightlife on Florida Road and nearby Windermere Road. If you want to do a lot of partying and hope to hook up with girls in Durban stay in these areas with the best singles nightlife.
Other nightlife areas to try and find a one night stand are Morningside just north of Windermere, Point Waterfront and Helen Joseph Road. It also needs to be mentioned that there will be prostitutes at bars here, particularly in the touristy areas like the Golden Mile but we will discuss that later.
If you are also interested in the nightlife in Johannesburg we have that covered too.
Meet Durban Girls During The Day
Most guys will prefer to hit on ladies of the night but in a town with so many beaches and miles of coastline day game can also work well. Picking up women at beaches in your area isn't exactly easy, but if your goal is to get laid on your trip you need to always be trying.
Just walk along the Golden Mile and there will be girls coming and going all through the day and night. Hang out at cafes or shops in the area, or go down by the water and see if you can make anything happen.
North Beach, South Beach, and Bay of Plenty would probably be the most crowded beaches giving you the most options. You can also try to meet single girls in Durban at malls and shopping districts like:
Wilson's Wharf
Windermere Shopping Centre
La Lucia Mall
uShaka Village Walk
Glenwood Village Shopping Centre
Chat With Girls Online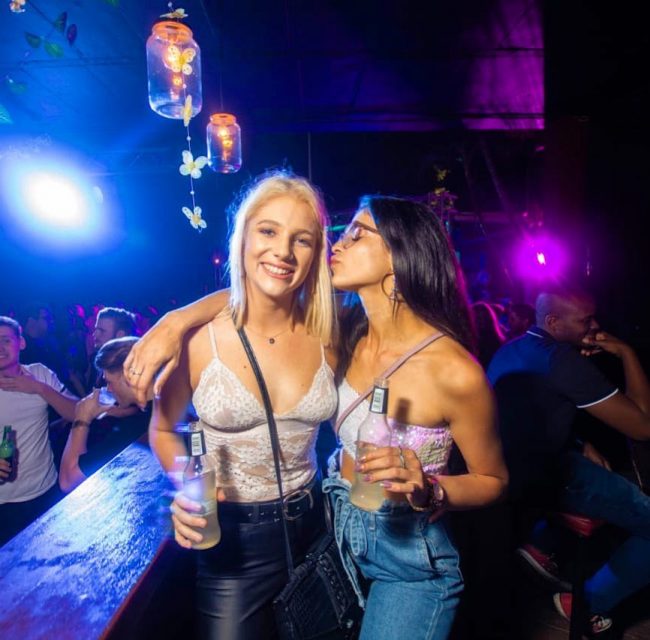 We know that many guys out there feel like dating has changed a lot because of technology and we feel it too. People are less interested in each other than ever before, everyone is more in love with their smartphones, selfies, and social media followers than real life.
But don't worry, there is a way to adjust to this new world and we are going to fill you in on it. If it seems like most girls in Durban, and everywhere, are more interested in their phone then that is where you need to be.
Sure, you can still have some success picking up women at a singles bar near you if luck is on your side, but if it isn't you will go home empty handed. You have to get on a girls phone to get her attention, and the best way to do that is online dating.
So what is the best online dating site in South Africa? Afro Introductions, this is a massive international dating site run by Cupid Media who is the best in the business.
They have hundreds of sites around the world and are as respected as it gets. If you are reading this before a trip you should start using the site a week or two before you fly into town so you can have some date nights lined up on your arrival and increase your chances of getting laid.
If you are already here then log on and start meeting single girls in Durban on Afro Introductions right now. Whether you want to find a girlfriend, wife, or just get laid in your area this site will be the best wingman you could ever find.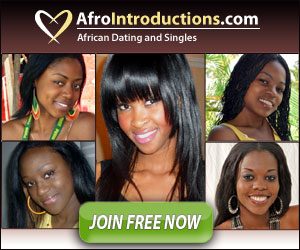 Durban Dating Guide
We just broke down the best ways to meet single girls near you and we need to pivot to our Durban dating guide. Finding one to go out with you is never a bad thing, but if you don't know how to show her a good time you certainly won't be hooking up any time soon.
Any of these romantic restaurants or cocktail bars should be great for your date night:
Of course many of the top date spots in the city are going to be along the Golden Mile. Being on the coast overlooking the water can really help get them in the mood.
Wilson's Wharf is another good location with plenty of restaurants to choose from. For an outside the box date night in Durban head to The Bat Centre at 45 Maritime Place for drum circles, poetry readings, and an all around unique evening.
Or for something totally inside the box take her to see a show at the Playhouse Company.
Day Date Ideas
There are so many fun things to do on a date during the day here. You could go swim with sharks, check out marine life at the uShaka Marine World, visit the iSimangaliso Wetland Park, or ride the waves at the Wave House water park.
The Tala Game Reserve has all sorts of big game and is only about an hour outside of the city center. You could go surfing or snorkeling anywhere along the coast, and if you wanted a more chill place to enjoy the sun and sand where you might get some privacy away from the tourists head to Ansteys Beach.
There are also some cool parks in town to enjoy a sunny day together like:
Durban Botanic Garden
Umgeni River Bird Park
Japanese Gardens
For some more sophistication on your date during the day try visiting:
Port Natal Maritime Museum
Durban Natural Science Museum
Phansi Museum
There are plenty of single women in Cape Town who you might be able to hook up with, but it would also be great for a weekend getaway with a special girl. As would Maputo to the north.
Tips For Tourists & Expats
Now we want to share some quick travel tips and talk about the dating culture here. The local currency is the South African Rand and you get around 17 for every US Dollar as of the last time we updated this page.
Luckily English is well spoken, and you can check out a map of the public transportation here. This is not exactly a safe city, so you need to be careful when you are out in the singles nightlife.
If you get a hotel near the Golden Mile you will have plenty of places to party or go on a date nearby and it should be safer there. The further inland you go the more you will need to worry.
When it comes to the dating and hook up culture in Durban this is a very international city. There are people from all around the world, there is even a huge Indian population here.
So the dating culture is very mixed, and you will find all sorts. There will be some religious and conservative women, some who are a little more open minded, and some girls in Durban will want to get laid as badly as you do.
With so many tourists visiting this city you should always be able to find some women near you who want to hook up. At the same time there is a huge wealth disparity here, and any time you get lots of tourists in a country with lots of poor people around there will be prostitutes at bars.
If some hot girl comes and hits on you in a bar near the Golden Mile just ask yourself why.
Enjoy Dating Durban Girls
After reading all of the above you should have no problems coming up with a game plan that suits your style. We all have different preferences when it comes to where to pick up girls or where to go on a date night, here you have many options.
Don't forget about all the single local women on Afro Introductions who are ready and waiting for you. That wraps up our best places to meet girls in Durban with our dating guide, enjoy your time here.