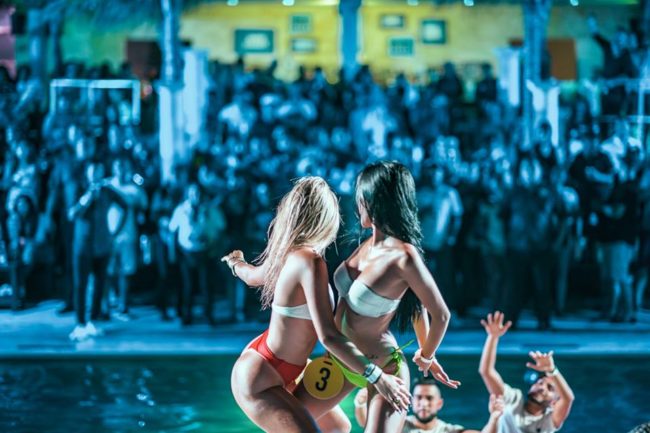 If you are looking for the best places to meet girls in Cancun and a dating guide then welcome! This post will have all the info you need to help you pick up single women and know where to take them out for a date night.
Of course in a party city like this one date nights aren't always mandatory, many people just hook up right when they meet. There are still plenty of people who will find this page that are looking for a good romantic date spot and we will be mentioning plenty.
We assume the vast majority of people reading this are going to be tourists and not locals. For that reason at the end of this guide we will be giving some travel tips and talk about the dating or hook up culture.
One important thing that we want to mention now before covering it again later is that crime is definitely on the rise here. It wasn't long ago that the cartels stayed out of this area, or at least didn't cause any violence.
Now a days touristy beach towns like this and Acapulco are becoming ever more dangerous. Get a room in the Hotel Zone and stick to that area if you want to be as safe as possible. This is pretty common no matter where you are going in Mexico.

It really isn't a big problem, the Party Zone (yes, that really is the name of the nightlife area) isn't far away and neither are the beaches. You can find pretty much all of the best nightclubs and pick up bars to meet single girls in Cancun all in this one area that stays relatively safe.
After we discuss the nightlife we will then cover how to meet women in your area during the day and online dating for even more ways to try and get laid. Then we will make the transition to our local date night guide. Romantic restaurants and casual things to do other than lay on the beach or party will be discussed.
Nightclubs & Pick Up Bars
Currently some of the most popular nightclubs and singles bars to pick up girls in Cancun are:
We just listed a bunch of clubs and hook up bars, don't worry there will also be a map coming in the travel section. As you can see the Kukulcan Boulevard Km 9.5 area is the epicenter of the Party Zone where most of the singles nightlife can be found.
This is where the biggest and best nightclubs are and where everyone will go to try and hook up after dark. If you are visiting during Spring Break then the lines can get really long and they will be overcrowded.
Throughout the rest of the year it will be more calm, but on holiday weekends things can also get pretty wild again. Your game plan on any night out should be to start at Kukulcan Boulevard Km 9.5 in the Party Zone and branch out from there.
Just keep moving around until you end up in the right spot where there are lots of single women in your area and try to make something happen. Can you find the same level of nightlife in Cabo? That link has the answers.
Meet Cancun Girls During The Day
When it comes to meeting Cancun girls near you during the day there isn't too much difference from the nightlife, at least not if you are visiting during Spring Break or a crowded holiday weekend. Go to the beach, walk towards the loudest music or the biggest crowd and start to party again.
Mandala Beach Club is often considered the best pool party and Royalton Chic is a nice adults only hotel that has a fun bar called Level 18 with some really good pool parties too.
Plus on the beach there will be stages set up where girls in your area will be doing twerking or wet t-shirt contests and live music might come through. For day game it is best to stay mobile, see where the best party is on that day and try to find girls to hook up with in that area.
If you aren't coming during Spring Break or wanted to meet women in Cancun in less of a party environment try to go to malls, shopping districts, or areas with high foot traffic like:
Plaza Las Americas
Las Plazas Outlet Cancun
Forum By The Sea
Kukulcan Plaza
La Isla
Puerto Cancun Marina Town Center
Cancun Mall
But these might lead you out of the safer areas of town so be careful if you go.
Chat With Girls Online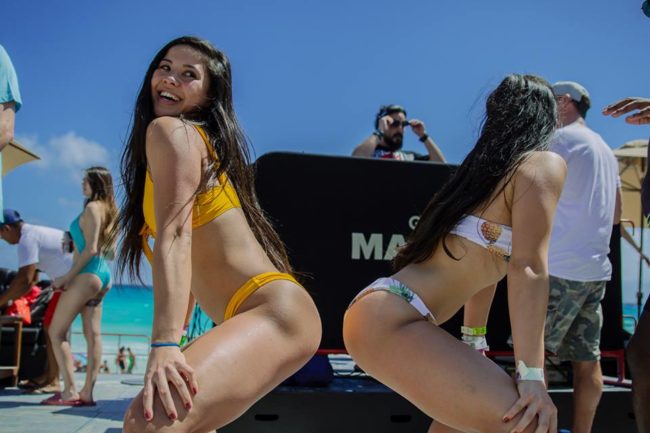 This section probably isn't going to have much value for the Spring Breakers who just want to go out to a nightclub to try and get laid. But you can also hook up with girls online, and this would be a great way to meet a local woman from Cancun if you don't want to hit on more tourists.
Mexican Cupid is the best online dating site and is extremely popular. There are tens of thousands of users around the country and you can find lots of sexy single women in your area using it.
Often times in foreign countries the local women will turn to online dating to meet foreign men because they don't know of any other way to do it. While March and early April may be so loaded with drunk sluts that you may not feel you need to date online, if you want to meet a local then Mexican Cupid will be your best chance.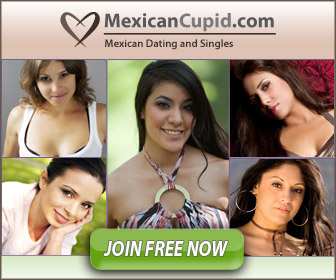 Cancun Dating Guide
There will be plenty of romantic restaurants, cafes, and things to do in or near the Hotel Zone. In truth any time you are near a beach it really isn't hard to plan a good date night, and that is just as true for Cancun as it is anywhere.
Some places you may want to take her to are:
Day Date Ideas
The easiest idea for a casual date during the day in Cancun is going to be the beach. Women love the beach, that is one of the main reasons they are coming here, so you might want to keep it simple.
Whether you want to go right to the center of the party or find a more secluded spot is up to you. You could also go check out some of the great natural beauty inland like:
Urbano Kabah Park
Coba Archaeological Park
Xel-Ha
The Elevity Boulder Gym is a fun place to do some rock climbing. We also covered Mexico City, if you will be spending any time there click here and see what the capital has to offer. Or if you want to try a smaller town without the hectic traffic check out Puebla City and Cholula.
And for somewhere a little closer Merida can be a lot of fun.
Tips For Tourists & Expats
Safety is the main worry, and things have gotten a lot worse over the last handful of years. The cartels are realizing how profitable the touristy areas are now and want to earn as much as they can.
Tourists are rarely the target, but it still isn't something that you want to be caught in the middle of. A few years ago we might have said it was OK to go out and explore the city, these days we would suggest spending pretty much all your time in the Hotel Zone or Party Zone.
There are plenty of things to do here anyways so it really isn't a big deal. If you are going to go during a crowded weekend remember to book your hotel online on Agoda as early as possible.
A good budget option is the Salvia Cancun. If you wanted to ball out telling girls you had an All Inclusive Suite at the Hard Rock might make it easier to pull them back to your place to hook up. If you plan to try and pick up local girls in Cancun then Spanish will be a must.
Enjoy Dating Cancun Girls
This is a pretty easy guide to write. The just of it is to go to the Hotel Zone, stay nearby, and have as much fun as you can in the nightlife around there.
There are plenty of good date spots and places to party so you won't get bored. If you want to hook up with some single women who aren't tourists don't forget about Mexican Cupid.
That wraps up our best places to meet girls in Cancun and the dating guide, enjoy your time here.