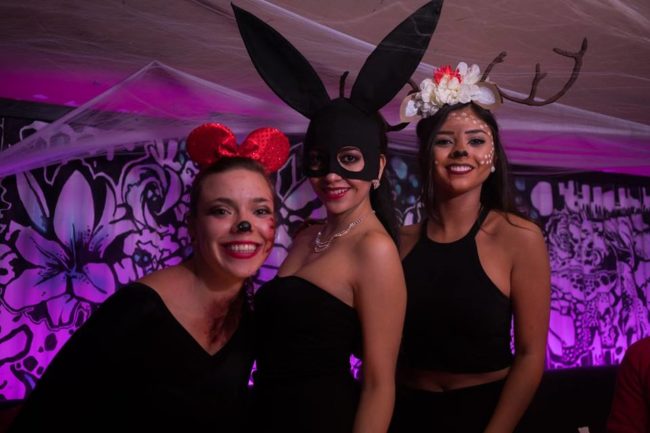 If you are looking for the best places to meet girls in Antigua, Guatemala with a dating guide then we have you covered. We have plenty of spots to mention where you can pick up single women in your area and plenty more to take them out on a date night.

We always like to begin with the nightlife, then meeting single Antigua girls during the day will be covered plus how you can use online dating sites to get even greater results. Local date night ideas and numerous things to do during the day will also be discussed.
Many of you will probably be heading to the capital and we also listed the best clubs to meet Guatemala City girls to help you out at that link.
Nightclubs & Pick Up Bars
Here is a list of singles bars and nightclubs to pick up Antigua girls:
The main area for singles nightlife is located on Calle 6 and there are far more bars in this area then you probably imagine. Don't expect mega nightclubs, but expect tons of bars to pop into on your nights out.
When trying to hook up with girls in the Antigua nightlife you will have a wide variety to choose from. Some live here, some our traveling in Central America, and others are from the capital and coming here for the weekend to party.
Like usual in a city like this those tourists probably want to get laid on their trip, but you can possibly have some success with the women who live here also. An important note is that the nightlife doesn't run too late into the evening, expect most bars to be shutting down around 1am.
Meet Antigua Girls During The Day
There really aren't any specific areas for day game to mention here except for maybe Parque Central. You will mostly need to run street game, or look for girls who are starting the party early at the hostels with bars.
You may want to try to tag along on some of the numerous tours if you see a big group of girls signing up. Usually we would tell you to go to malls but this is a really small town, you will find some local Antigua girls at El Panorama or Mercado de Artesanias but not a ton.
Chat With Girls Online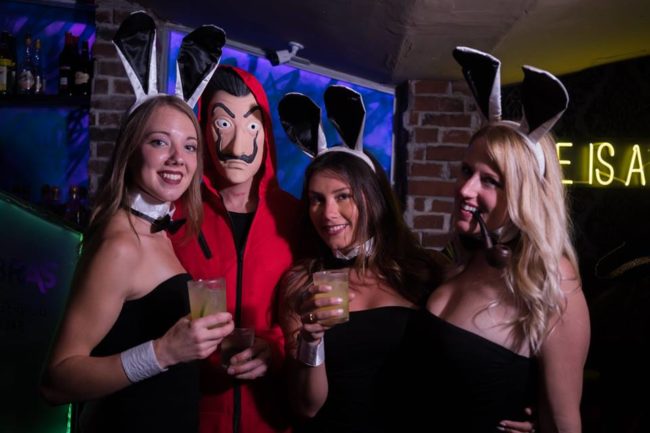 We can't be the only guys who feel really confused about the current dating and hook up scene. People are more anti-social than ever making it very hard to find new friends or get into a clique.
Nobody really trusts anyone and there is an attitude of 'stay home and mind my own damn business' with so many. If you do happen to see a pretty girl in Antigua near you she is probably staring at her phone, has earbuds in, or is with the big group she is traveling with.
And if she goes to a club she probably just stands around a table with the few friends she came with and doesn't mingle with anyone. That is what life seems to be like right now, and for single guys it can feel pretty tough.
But all hope is not lost, girls in your area still have needs and when they want to fulfill them they need a guy to help them out. Some people do still hook up after meeting in the local singles nightlife, don't get us wrong, but these days online dating is the main way guys can get laid.
If you want to try to hook up with single girls from Antigua then you need to be using Latin American Cupid. It is the top dating site all over Central America.
Remember this is a small town so you shouldn't expect to find thousands of users here. Search on Latin American Cupid around all of Guatemala and see if any want to come party with you here for the weekend. If they say yes and stay in your hotel you will almost assuredly get laid.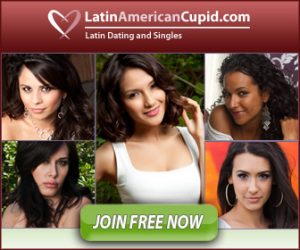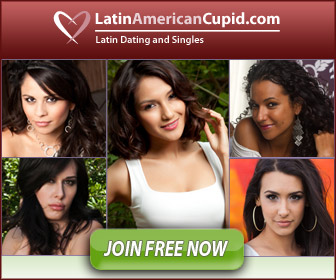 Antigua Dating Guide
Now that we have caught you up on all of the best ways to meet singles near you the rest of this will focus on our Antigua dating guide. Getting a girl to go out with you is definitely a good thing, now it is your time to shine on a date night.
Any of these romantic restaurants or cocktail bars should hopefully work well:
After dinner go grab some drinks and dance at any of the numerous bars in the area. Going on a date with someone who doesn't speak your language can be tough, but alcohol and dancing can make it go a whole lot smoother.
Day Date Ideas
This is a great city for nature lovers so we highly suggest you take advantage of that on your day date. Many girls would love seeing the animals at the Zoológico La Aurora.
Some may just want to hang out in Parque Central, others will want to go to spots like:
Lake Atitlan
Pacaya Volcano
Plaza Mayor de la Constitucion
Caoba Farms
They have Mayan Ruins tours, you can go zip lining, hiking, or ride bikes up in the mountains. You can also try out these museums and landmarks:
Casa Santo Domingo Museums
Choco Museum
La Antigua Art Gallery
Cerro de La Cruz
At the Choco Museum you can even learn how to make it yourself. For another touristy city to try and hook up with girls traveling through try out Bocas del Toro.
Enjoy Dating Antigua Girls
We don't really have a ton of touristy advice but did want to mention you get just under 8 quetzal for every USD at the time of our latest update. The best thing you can do to improve your chances of getting laid is get a hotel near Calle 6.
That way you can pull single women near you from the bars and get them to go right back to your hotel room. If this is your plan tell the hotel that your girlfriend will be arriving later when you check in, some hotels in Antigua are not girl friendly. You may even want to contact them and ask what their policy is before you book.
Also don't forget to meet some local ladies on Latin American Cupid before you come just in case the nightlife is dead when you get here. That wraps up our best places to meet girls in Antigua with our dating guide, enjoy your time here.