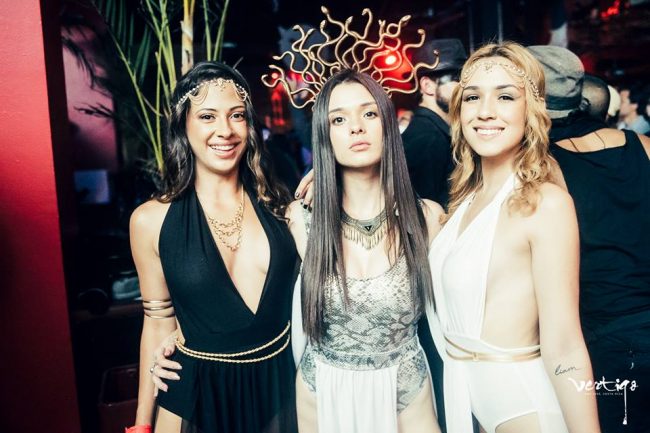 If you are looking for the best places to meet girls in San Jose with a dating guide then we have you covered. Don't worry it won't take us long to inform you about where to pick up single women in your area and also mention some great ideas for your date night.

We always like to begin with the local nightlife, after that we will transition to where you can meet single San Jose girls during the day or how to use online dating sites to speed up the whole process. Date night ideas and all sorts of more casual things to do throughout the day will also be discussed.
Costa Rica is the most visited country in Central America and there are also many expats living here, heck the dollar is even accepted at most places. Sometimes when a guy travels he can hook up just by being different, don't expect that to be the case here.
Nightclubs & Pick Up Bars
Let's begin with a list of singles bars and nightclubs to pick up San Jose girls:
One thing to note about this city is that there is not really one main area for singles nightlife. One of the best places to try and hook up with San Jose girls would be on La Calle Armargura in San Pedro.
This is near the University of Costa Rica so lots of college girls in your area party there each night. El Pueblo has many restaurants and bars in one small part of town so it can be a solid option to try and pick up single women for a one night stand.
Then there is more singles nightlife in suburbs like Escazu and Santa Ana but they are pretty far outside of town. All in all things are pretty spread out here and there is not one standout bar district.
As most guys know one of the best things you can do to increase your chances of getting laid is to choose a hotel near the best places to party a city has to offer. Here there isn't a clear choice, but hooking up with the girls near you in San Pedro might be the best option.
Another thing worth noting about the nightlife here is that often times blogs will tell you about Gringo Gulch. Sure, you can meet girls and get laid at Gringo Gulch, just expect to pay to do so.
This is the red light district and just about all of the sexy ladies at the bars there are prostitutes. If you don't want to pay for sex then you have no reason to go there. You might find some prostitutes out at other bars or clubs as well, but not near as many.
If you want to go somewhere that has a more concentrated singles nightlife district try Bocas del Toro in Panama. Also be sure to read our WorldDatingGuide for Tegucigalpa if you plan to visit Honduras.
Meet San Jose Girls During The Day
Once again things are going to be pretty spread out, La Calle Armargura should have plenty of those university girls in your area passing through all day so it can be a good area for day game. Upscale areas like Escazu offer lots of shopping and Americanized strip malls which can work out OK.
Some of the best malls and shopping districts to meet San Jose women would be:
Mall San Pedro
City Mall
Avenida Escazú
Plazavenida
Plaza Real Cariari
Chat With Girls Online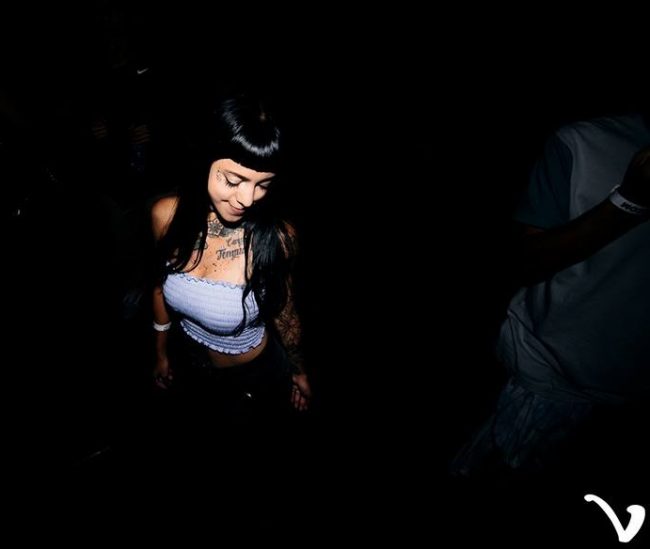 Usually when a guy travels there will be some things working for him and some working against him. In some places around the world a guy can hook up relatively often just because he is different from the locals and some women will want to try a new experience.
Well in this town that may not be the case, San Jose girls have already seen and come in contact with many gringos before, this is a hotbed for tourism and a place many expats choose to live. Don't expect them to fall all over you just because you are from another country.
On the other hand one plus is that the Costa Rican women are a bit better at English than many places south of the border. Usually once you cross that line it will be imperative to speak Spanish, here it will certainly help but isn't always going to be a deal breaker.
But with the spread out singles nightlife and bad logistics what is the best way to meet girls in San Jose? Online dating can work really well and Latin American Cupid is by far the biggest dating site in the country.
The efficient use of your time that online dating offers is one of the main reasons it is so popular. You can start to message Costa Rican girls before you even visit the country so that you show up with date nights lined up.
Or if you are already here just log on now and set up some dates near you for tonight or this weekend. Latin American Cupid will allow you to contact more women in your area in a short amount of time than any other possible way, and as we all know it is a numbers game.
If you are looking for a girlfriend you can easily find one. If all you care about is getting laid you will be able to find some girls who also just want to hook up, though that will take a little more time. Luckily you can send out hundreds of messages quickly and find what you are looking for with ease.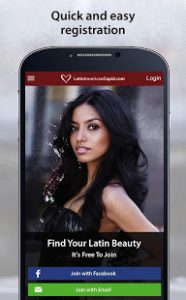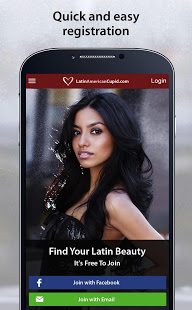 San Jose Dating Guide
Now that you are caught up on the best ways to meet singles near you and it is time to pivot to our San Jose dating guide. Getting a girl to go out on a date night with you is great, but you better be able to show her a good time.
Any of these romantic restaurants or cocktail bars should do that pretty well:
Barrio Escalante offers many good date spots all in one small area, but it is pretty casual. After dinner and drinks you could head to El Pueblo where there are many things to do, or see who is performing at the Theatro Nacional.
Day Date Ideas
Getting out to enjoy a sunny day is always advisable and this country is known for its eco-tourism. Here are some good places to take advantage of nice weather outdoors in or near the city:
Parque Nacional Braulio Carrillo
Parque La Sabana
Central Park
Morazon Park
There are limitless options for nature excursions, a couple that aren't all that far away are the Orosi River Valley or San Gerardo de Dota. You can find good beaches in Jaco or Tamarindo but they aren't exactly close.
For some more sophistication on your date during the day try any of these museums:
National Museum of Costa Rica
Jade Museum
Pre-Columbian Gold Museum
Museo de los Ninos
We also wrote a Guatemala City travel guide for men that you might be interested in.
Enjoy Dating San Jose Girls
This is an interesting city to visit and you will find varying opinions depending on who you ask. The fact that the dollar is used, English is kind of understood, and it is relatively safe makes it an easy choice. Plus anyone who likes nature will never run out of places to explore.
On the other end of the spectrum others will tell you that it is saturated with gringos, many of whom are sex tourists so the local Costa Rican women don't think too fondly of foreign men anymore. Even if they don't have a bad impression of gringos they are so used to seeing them you get no advantage from being different.
To stand out from the herd try to learn Spanish and dress well. Don't show up in a Hawaiian shirt and flip flops if you expect to hook up with the hottest girls.
To improve your chances of finding a girlfriend or getting laid contact the local single women on Latin American Cupid before you come. Set up some dates before you even arrive so that you can hit the ground running.
That wraps up our best places to meet girls in San Jose with our dating guide, enjoy your time here.