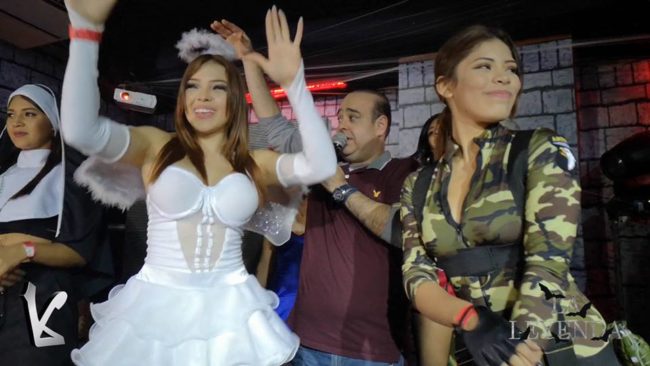 If you are looking for the best places to meet girls in Tegucigalpa with a dating guide then we have you covered. This post is loaded with the info you need on where to pick up single women in your area and also where to take them out on a date night.

We will begin this with the nightlife, then move on to meeting single Tegucigalpa girls during the day plus mention the best dating site to use in this part of the world. Local date night ideas and many different things for you to do together will also be discussed.
If you don't have much experience meeting women and trying to hook up in Central America be sure to stick around for our Honduras travel tips at the end.
Nightclubs & Pick Up Bars
Here is a list of singles bars and nightclubs to pick up Tegucigalpa girls for the impatient ones out there:
The main area for singles nightlife can be found on Avenida Los Proceres, and you can find plenty of more pick up bars along Boulevard Morazan. Luckily these are both really close to each other and it is always great when the best places to try and get laid are nearby.
Some of the malls here also offer bars and restaurants which are good for a date or as a pick up joint. If you hope to hook up with Tegucigalpa girls while you are here try to stay as close to that part of town as possible.
Even if you are staying pretty close still take taxis after dark, Honduras is not a country where you want to be spending a lot of time on the streets. In many ways it is similar to San Salvador.
Another place where you can find nightlife is the Casino Royale.
Meet Tegucigalpa Girls During The Day
We just mentioned you don't want to spend a lot of time on the streets here so that really limits your options for day game. Tegucigalpa women are going to be very weary of the strangers on the streets so if you do try it do not overstep your bounds.
You and they will be much safer if you try to meet single girls near you at malls and shopping districts like:
Galería Las Lomas
Mall Multiplaza
Building Center Tower Morazan
Centro Comercial City Mall
Mall El Dorado
Chat With Girls Online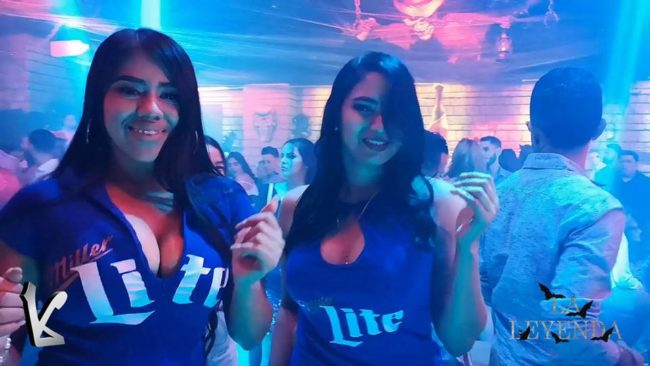 One of the main reasons so many single men like to travel these days is because it is generally so much easier to meet girls and get laid in other countries. There are a few reasons that can explain why, one is just that they are different than the guys from the area and everyone likes new experiences. Many girls in your area have never had a conversation with a gringo before let alone hooked up with one.
Another reason is that tourists are all thought to be very well off financially, if they didn't have any money in the bank how could they afford to travel? Being thought of as a provider is certainly a positive, but it also means you might be attracting some gold diggers and prostitutes.
Hooking up usually comes a whole lot easier when you are in a different country, no matter what their motivation for why they are doing it is. Online dating is a great example of what we are talking about.
When you travel to a new place and use the biggest dating site in the region you can set up a profile and get a very high percentage of replies to your messages. Well the best dating site to meet girls online in Tegucigalpa is going to be Latin American Cupid. Set your location to this city, begin your search, and you should get a lot of local single women in Honduras who show interest in meeting, dating, or hooking up with you in the very near future.
Pipelining before a trip is some of the best preparation you can do, you don't want to show up to a new city and not know anyone. Instead begin to meet girls on Latin American Cupid before you come, it is the best wingman you will find anywhere and definitely can help you get laid. For any Honduran men reading this, don't worry it works for you also!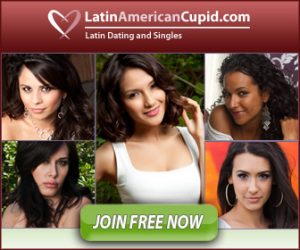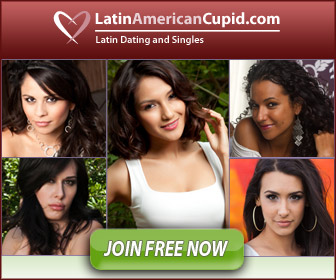 Tegucigalpa Dating Guide
We just fully covered the best ways to meet singles near you so now this Tegucigalpa dating guide needs to finish its job. Getting a girl to go out with you is definitely a positive, but now you better be able to entertain her on your date night.
Any of these romantic restaurants or cocktail bars should make for a great start to the evening:
As you can see many of the top date spots here are located at Mall Multiplaza. After dinner go party at one of the nightclubs we listed before, or see a show at the Teatro Nacional Manuel Bonilla.
Day Date Ideas
We always suggest you try and get outside to enjoy a sunny day if you can. These would be some of the top spots to take advantage of nice weather outdoors together:
Parque Central Tegucigalpa
Parque La Leona
La Tigra National Park
Naciones Unidas El Picacho Park
If you want to take a little longer of a day trip you could head to Nueva Armenia or the Copan Ruins. For even more culture on your date during the day try:
Museum for National Identity
Chiminike
Galeria Nacional de Arte
You could go meet more girls in San Jose after you leave here, or bring one with you as there are a ton of sites to see in Costa Rica. Better yet if you meet a cool local girl take her to Roatan for the weekend.
Tips For Tourists & Expats
We don't want to dive too deep on the travel here but we like to go over some other stuff that may make your trip go smoother and help you hook up. The local currency is the lempira which trades at around 25 for every US dollar as of our latest update.
This is a pretty dangerous place so always be on guard. Take taxis to and from where you want to go, don't trust strangers, and keep an eye on your drink when out at bars or clubs.
Try to get a hotel as close to the singles nightlife at Los Proceres and Boulevard Morazan if you plan on going out to try and get laid a lot. You don't want to have to ask a local girl from the club to take a long taxi ride or she may decline your offer.
Don't be surprised to find some of the girls at Tegucigalpa bars are prostitutes, this is a poor country after all and that is a common occurrence when you travel. The best thing you can do to improve your chances of hooking up would be to learn Spanish to seduce the ladies.
Enjoy Dating Tegucigalpa Girls
We already mentioned safety enough times but let's say it once more, be careful here. If you have any more to add or if any of the spots we listed have closed down please let us know in the comments below.
The single women in your area on Latin American Cupid are always waiting for you to break the ice. That wraps up our best places to meet girls in Tegucigalpa with our dating guide, enjoy your time here.