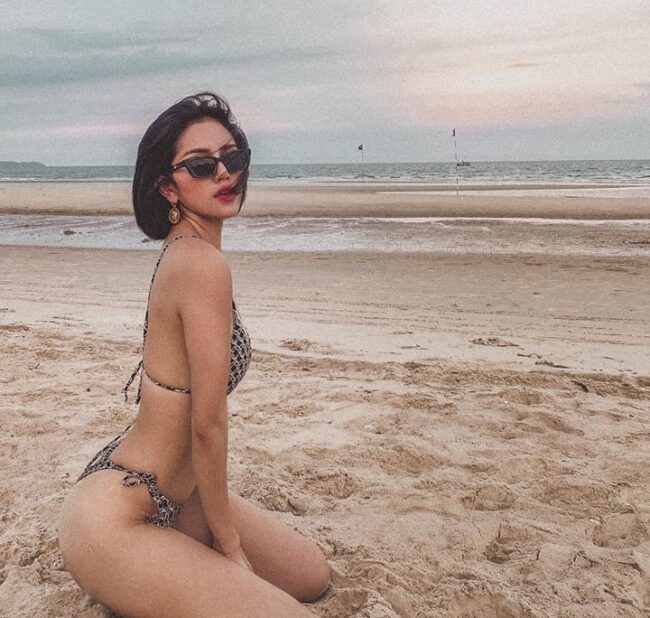 If you are looking for the best places to meet girls in Vung Tau with a dating guide then this is the right page for you. We have plenty to discuss when it comes to picking up single women in your area and showing them a great time on a date night.

This guide will begin with trying to hook up in the nightlife before switching over to where you can meet single Vung Tau girls during the day and the best online dating site in the country. Local date night ideas and things to do throughout the day will also be mentioned towards the end.
We have already written many travel guides for men visiting Vietnam before if you want to find some new cities to explore.
Nightclubs & Pick Up Bars
This is our list of the best singles bars and nightclubs to pick up Vung Tau girls:
The main area for singles nightlife is going to be around the beach, Front Beach in particular. You can also find some bars and clubs around Back Beach along with more restaurants and hotels.
Our advice would be for anyone that is visiting in hopes of hooking up with Vung Tau girls to get a hotel in one of those areas. They are close to each other and will have you centrally located to put yourself in position to get laid and have a great trip.
One thing that does need to be pointed out is that there are a lot of hostess or girly bars in Vung Tau. There used to be army bases in the area and when that is in the case in foreign countries prostitutes will follow.
We will dive deeper into the girly bars later, but it is definitely something you need to know going in. Overall you are going to have the best chance of hooking up for free on weekends when a bunch of Ho Chi Minh City girls visit to enjoy the beach and nightlife.
Meet Vung Tau Girls During The Day
We were just saying that single women in Vung Tau are often there for the beaches so that would be a good place to begin with day game. Front Beach and Back Beach would probably be the best for picking up.
A bunch of the places that we listed in the nightlife section are beach clubs that are also open during the day. You can also always try to meet local girls at malls and shopping districts like:
Lotte Mart
Lapen Center
The Imperial Plaza Mall
Chat With Girls Online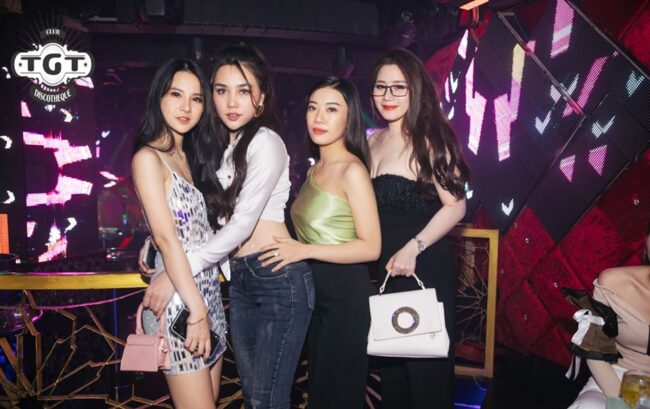 We aren't afraid to say that we aren't 100% sure what a single man is supposed to do these days. People are more anti-social than ever which is bad news for anyone that is interested in dating or hooking up in the near future.
Attractive women have always been hard to find, but now seeing them out and about is rarer than ever. Those few times where you do see them out during the day they have earbuds in, and at a nightclub they are probably out of reach in VIP.
All single men out there are noticing these changes, but that doesn't mean we should be giving up. The one positive out of all of this is that you can quickly and easily begin to meet girls near you online on dating sites whenever you are ready.
They are such a fast and efficient use of your time, that is definitely one big positive that technology has brought us. Vietnam Cupid is the best dating site to meet single girls in Vung Tau online, and it is the best wingman you are going to find these days.
Why put on your nicest clothes and wait in line for an hour to get into a club when the hottest girls are going to be in VIP and basically off limits? It is so much faster to look at huge lists of dating site profiles and send messages to all the attractive women you see that suit your fancy.
Vietnam Cupid will get you in contact with more girls in your area than anything else can, and one thing you should never forget is that dating is a numbers game. The more you contact the more that will reply, and the more that reply the more you will be taking out on a date.
Tech has made the dating scene kind of strange, but at least it brought us online dating to get that awkward first step out of the way as quickly and easily as possible.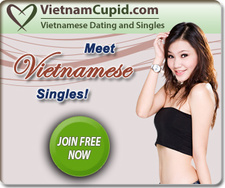 Vung Tau Dating Guide
We just fully covered the best ways to meet single girls near you so now we will pivot to our Vung Tau dating guide. It is always great to get a number, but now you have to show her a good time on your date night if you want to have any chance of hooking up.
Any of these romantic restaurants or cocktail bars could do the trick:
There is also a popular night market behind the Imperial Hotel. Once your meal is finished go party at a bar or club from the nightlife section, or find a secluded spot on the beach somewhere.
Day Date Ideas
Once again everyone is coming here for the beach and the best in the area are:
Front Beach
Back Beach
Paradise Beach
Ho May Park is a great place to spend an afternoon, and Tao Phung Park is cool as well. Plus there is the White Rabbit Amusement Park which can be a lot of fun but it isn't exactly close.
You should also consider visiting Hon Ba Island. For some more sophistication on your date during the day try:
Worldwide Arms Museum
Vung Tau Light House
Jesus Christ's Statue
White Palace
Thich Ca Phat Dai
Tips For Tourists & Expats
This section is mostly going to be about travel, but who knows it may also help you hook up with Vung Tau girls while you are here. The local currency is the dong and you get about 23,000 for every USD at the time we are writing this.
We mentioned it before but the best place to book a hotel would be as close to Front Beach or Back Beach as possible. Being in the right part of town could play a big factor in whether you hook up or not while here.
Earlier we were discussing how you shouldn't be surprised to see prostitutes at Vung Tau bars or clubs. Some may be freelancers, but most will actually be employed by the girly bars themselves.
They aren't that hard to spot, if you walk past a bar and there are a bunch of cute girls in their 20's or 30's and not that many guys inside you probably just saw one. If you have any experience in Thailand or the Philippines you probably know what this scene is all about.
The Vung Tau girly bars are very similar, but there are plenty of bars and discos around that aren't based on prostitution.
Enjoy Dating Vung Tau Girls
OK guys, we feel like we have covered this town as well as we can. If you have any special tips or want to correct any out of date information here please go ahead and do so in the comments.
Vietnam Cupid is going to be the easiest way for you to meet single women near you to date or hook up with. That wraps up our best places to meet girls in Vung Tau with our dating guide, enjoy your time here.