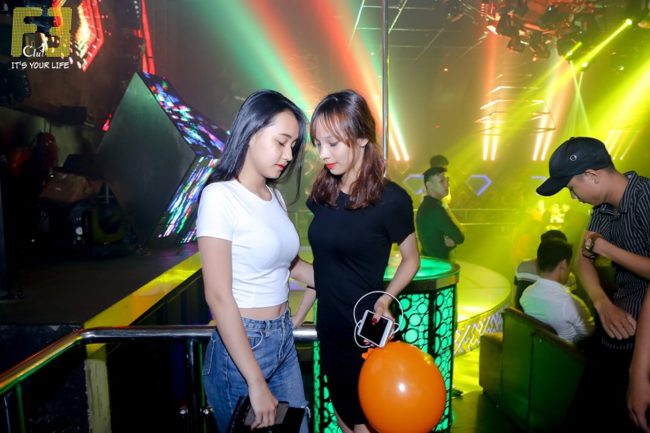 If you are looking for the best places to meet girls in Da Nang with a dating guide we have all the answers you desire. Just give us a few minutes and we can tell you all about where to pick up single women in your area and also bring them for a great date night.

The nightlife along Bạch Đằng is where this post will start, next we will talk about where you can meet single Da Nang girls during the day plus tell you about the best online dating site to use here. Local date night ideas and tons of cool things to do all throughout the day will also be mentioned.
Towards the end of the post we will be giving some tips for those guys who are new to dating Vietnamese women plus some brief travel advice will also be covered.
Nightclubs & Pick Up Bars
Here is a list of singles bars and nightclubs to pick up Da Nang girls:
The main area for singles nightlife is along Bạch Đằng Street in Hải Châu and Thạch Thang. This is the main party hot spot in town and if you are hoping to have one night stands with girls in Da Nang you will want to stay as close to here as possible.
This is where tourists go to party, as well as many of the local women, particularly the ones who want to get laid with foreign men. There are some other pick up bars and nightclubs around the city but nowhere else has anywhere close to as many options so close together as what you find along the Bạch Đằng strip. As you can see there are a couple of venues at New Orient Hotel which would make it a good place to stay.
We will cover these topics a bit more in the travel tips for tourists section but don't be surprised to see some hostesses or freelance prostitutes at Da Nang bars and clubs since there isn't a huge red light district here. If you go into any venue and there are lots of sexy single ladies sitting around waiting, well, you probably won't be getting laid with any of them.
At least not for free. Overall you should be able to find a pretty good party here, though you won't have as many options here as you do when trying to hook up in the Ho Chi Minh City nightlife.
If you need a closer city to visit if there isn't much going on while you are in town Hoi An isn't too far away.
Meet Da Nang Girls During The Day
Generally we list malls as the best places to meet girls near you during the day and while we are about to this country really doesn't have the same malling culture as you find around Asia. They are a decent option, but not a great one.
Also with how conservative the women are you can't expect to have a lot of success with day game which always takes quite a bit of luck to pull off. The best option to pick up single women in Da Nang during the day would be to look for bars or party hostels that have tourists out drinking early around Bạch Đằng.
Hang out in bars and cafes in that area and try to tag along with groups of girls who are about to do one of the various touristy attractions in the city. That will prove a lot more fruitful long term than trying to pick up the locals.
Plus you always have the standard option of meeting women at malls and shopping districts like:
Vincom Plaza Ngô Quyền
Indochina Riverside Shopping Mall
Parkson Vinh Trung Plaza
Lotte Mart
Big C
Chat With Girls Online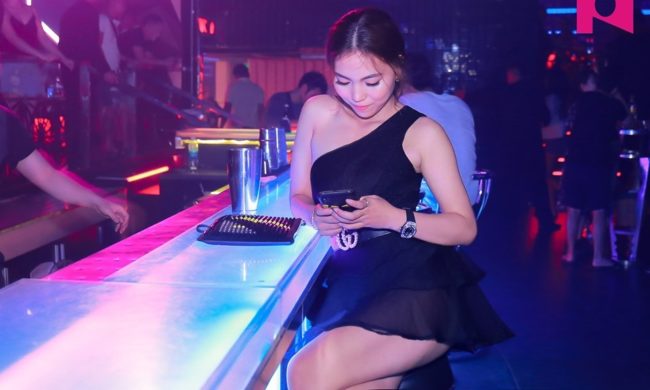 Often times when guys travel they find it really easy to get laid, particularly when visiting foreign countries. Just by being different from the locals they stand out which gets women curious about them.
In a conservative country like this one being an outsider won't have the same dramatic effect. The women here do not generally want to get laid with strangers they met at a bar, instead they wait until they are married or have a very serious boyfriend before they ever hook up.
The average foreigner is going to have an easier chance of finding a girl to hook up with than most local guys, just don't expect it to come as easily as some other places you may have been around Southeast Asia. The best way to improve your odds is to get in contact with a lot of women, and the best way to do that is to use Vietnam Cupid.
This is the biggest online dating site in the country by far and there will be plenty of single girls in Da Nang for you to message. Earlier we were talking about how day game can be difficult here, and that is because you aren't likely to approach more than 5 or 10 girls in a full day.
When using Vietnam Cupid you can message that many women in under 5 minutes. Start to make some contacts a couple weeks before you fly in, then invite the girls you are getting along with best out to one of the bars in the singles nightlife section and see where it leads.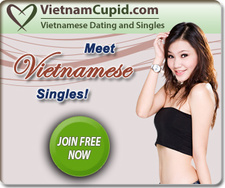 Da Nang Dating Guide
Now that you know all about the best ways to meet singles near you our Da Nang dating guide needs to try and help you seal the deal. Any time you can get a girl to go out with you it is a good start, but your work is certainly not done.
For some good romantic restaurants or cocktail bars for your date night try:
You may want to take her to see a traditional show at the Trung Vuong Theater, or go watch the Dragon Bridge breath fire every Saturday and Sunday night at 9pm. The best place to bring a girl in Da Nang on a date night might just be out for karaoke, but you need to choose your karaoke bar wisely.
Often times in this part of the world karaoke bars are more like hostess bars where guys go to drink with sexy girls. Don't choose a karaoke bar that has lots of cute girls working as hostesses, look for a family style karaoke bar, Asian women love it more than you would ever believe.
If that sounds like too much of a hassle just visit one of the clubs or pick up bars we listed in the nightlife section.
Day Date Ideas
One of the ways this city really shines is by having tons of stuff to do outdoors on a nice day. Some good places to go for a date during the day would be:
East Sea Park
The Marble Mountains
Ba Na Hills
Cham Island
Son Tra Peninsula
My Khe Beach
Non Nuoc Beach
Marble Mountains is great for hiking and cave exploring, Cham Island offers really good snorkeling, and the rain forest at Son Tra Peninsula is definitely worth checking out. You could also rent a motorbike to go exploring, or visit the Sun World Danang Wonders Amusement Park. For an interesting cafe downtown head to or Danang Souvenirs & Cafe.
To get a sense of the culture and history of the city on your date during the day try:
Da Nang Museum
Cham Museum
3D Museum Art in Paradise
Lady Buddha
My Son Ruins
If you can't get enough of the culture here then you should visit Hanoi next.
Tips For Tourists & Expats
We are just about finished but did have some additional things to discuss for any tourists and expats who are new to the scene. They will help with your travels and maybe even get you laid as well.
The local currency is the dong and you get right around 23,000 for every US dollar. If trying to hook up with girls in Da Nang's nightlife for singles be sure to get a hotel near the Bạch Đằng strip.
Logistics are always key, women are more likely to leave a bar with a guy if they don't have to travel to the other side of town for their one night stand. But as we have mentioned numerous times the girls in this country are quite conservative so don't expect hooking up with them to come quick or easy.
Luckily there should be plenty of female tourists around for you to try and pick up, and they will often want to get laid on their trip. We also mentioned the hostesses and prostitutes at Da Nang bars and nightclubs.
This is common all over Asia, if a girl will only sit at your table if you buy her a ladies drink then she works for the bar and you are unlikely to get her to leave with you unless you pay to do so. Any hostess bar is going to be a bad place to find a free one night stand.
Since there isn't a huge and well know red light district in Da Nang freelance prostitutes and other forms of the red light nightlife mix in with the regular clubs and bars.
Enjoy Dating Da Nang Girls
Alright guys, at this point we feel like we have covered this city as well as we know how. We always like to learn more so please share any special tips you may have or if you are able to correct any out of date information please do so in the comments.
Remember that contacting the single women in your area on Vietnam Cupid will help you hook up as much as anything else will. That wraps up our best places to meet girls in Da Nang with our dating guide, enjoy your time here.