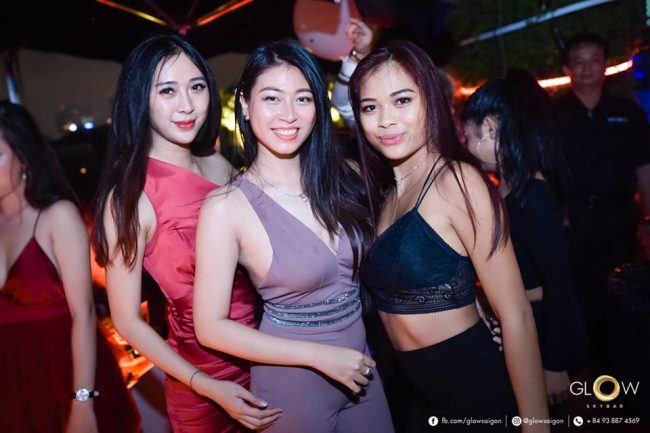 If you are looking for the best places to meet girls in Ho Chi Minh City with a dating guide then you are in luck. We have a comprehensive breakdown of where to pick up single women in your area and take them on your date nights.

The capital of Vietnam and one of the more popular cities in Asia among tourists, there is plenty to see and do here. We will begin with the best nightlife for meeting single girls in Ho Chi Minh City, then will cover meeting women during the day and online dating.
After we mention all the ways to try and hook up it will be time to pivot to the dating guide where we talk about good romantic restaurants, cocktail bars, and some cool things to do in case you meet up during the day. After all of that we will give some quick travel tips plus discuss the Vietnam dating culture and that will be it.
Nightclubs & Pick Up Bars
We know some guys will just want to find out the cold hard facts so here is a list of the best nightclubs and singles bars to pick up Ho Chi Minh City girls:
The main area for singles nightlife is District 1 and luckily enough this is also the main area where most tourists stay. You might see it listed as 'Quan 1' because that is what the locals would say, we simplified it to D1.
Most tourists who visit stay there somewhere between Bui Vien Street, Pham Ngu Lao, and Saigon Square. Bui Vien is full of cheap hotels and hostels, and this whole part of town is loaded with bars, nightclubs, and things to do.
If your goal is to try and get laid then District 1 would be the best area for you. If you wanted to 'experience the real Vietnam' then maybe stay somewhere like District 3 which isn't too far away and is much less touristy.
A couple of quick notes on the singles nightlife here, the first that in Southeast Asia it is very common for there to be prostitutes or hostesses at clubs or bars. We did not list a couple of the main bars in Ho Chi Minh City where prostitutes generally work, they definitely aren't good spots to find a one night stand if you don't want to pay.
But any club here could have some call girls in it, and some of the Bui Vien street girls can be pretty aggressive as well. Quite a few bars, clubs, and KTV's will also have hostesses working, you might get a VIP booth and then some sexy ladies will sit with you if you want to pay extra.
This is very common all over Asia, for a western guy who plans on hooking up just avoid these hostess bars or KTV's and know that you are just paying to flirt, not to get laid. We have recently written about girls and nightlife in Bien Hoa if you want to see what is going on in that town which isn't far away at all.
Meet Ho Chi Minh City Girls During The Day
Meeting Ho Chi Minh City girls during the day is going to be tricky unless you speak Vietnamese. Most girls in your area will know very little English, and what they do know is mostly for reading and typing, not speaking.
You can try to hit on other backpackers around Bui Vien during the day, or approach local Vietnamese girls hoping that they are one of the few you can communicate with. The best spot for day game has to be Saigon Square and Nguyen Hue Walking Street which are basically connected.
This is a big area with many shops, cafes, and where people come to take selfies. It is very touristy and you will see groups of girls walking through all day and night.
Some other malls and shopping districts where you could try to meet single girls in Ho Chi Minh City during the day would be:
Saigon Square
The Crescent Mall
Takashimaya Vietnam
Vincom Center
AEON Mall Tan Phu Celadon
Plus there are cafes on every street corner here which will have unlimited options for cold approaches. Another good place to pick up sexy ladies is the Saigon Soul Pool Party which runs every Saturday from November through July at the New World Hotel.
If you plan to go to this day party then staying at New World would be a great idea. That way if you do meet a hot girl you can invite her up to your room to see your fish tank.
Chat With Girls Online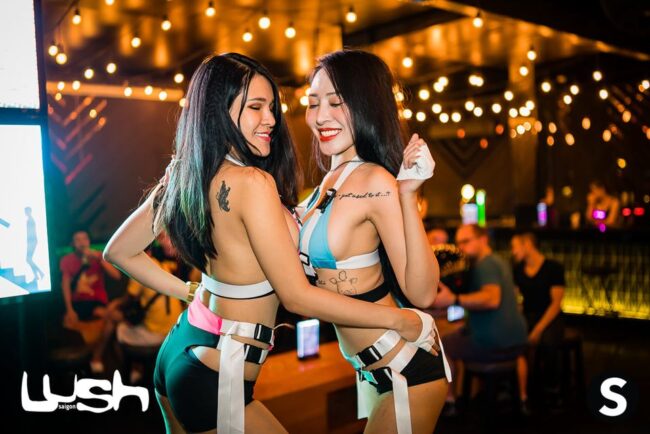 Our last section for the pick up part of this post is about trying to contact girls in your area online. This is one of your better options to meet girls today and to set up a date night soon for a few reasons.
The first is that you can start to meet girls in Ho Chi Minh City online before you arrive in town. It is always nice to show up with some numbers in your phone, isn't it?
Second, the language barrier is going to be vast here. Walking up to a local girl at Saigon Square is rarely going to lead to hooking up and nightlife can be very hit or miss.
These days many girls go to clubs to take selfies, not to actually meet or get laid. When a girl signs up for an online dating site you know why she is there.
So which dating site is best? Vietnam Cupid would have to be the top pick, it has the most female users, you should find hundreds if not thousands of cute single girls in Ho Chi Minh City using it.
Try to log on a week before you visit and message as many pretty women as you can, it is always a numbers game after all. See which ones have an interest in you and then begin to line up your dates once you get into town.
Vietnam Cupid will really speed up the dating process here and give you the best chance to hook up or find a long term girlfriend.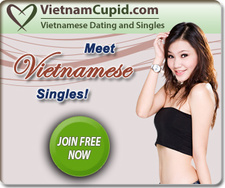 Ho Chi Minh City Dating Guide
Now that you are fully caught up on where to meet single girls near you our Ho Chi Minh City dating guide needs to fill you in on the rest. Most Vietnamese women are pretty slow to hook up, you are often going to need to work a little harder on your date night than just offering to Netflix and chill.
Try visiting one of these romantic restaurants or cocktail bars:
Another good spot for a date night in Ho Chi Minh City would be the old apartments they turned into bars and cafes at Nguyen Hue Walking Street next to Saigon Square. You will find many places there to grab a drink and have a chat together.
One way to show a Vietnamese girl a good time would be to take her out for karaoke. However you need to pick your KTV wisely. Don't go to any that have sexy girls standing outside inviting you in or one where girls will join you in the room.
Don't take your girl to a Ho Chi Minh City KTV with hostesses or your date might be over before the fun starts.
Day Date Ideas
When dating here you might want to set up a very casual first date. As we just mentioned most girls in Ho Chi Minh City aren't going to be looking for casual sex, this isn't like the Philippines or Thailand where you often get laid on night one.
It is probably better to meet a girl for a quick coffee and then take a walk outside. There are numerous parks all over this city, some that are worth checking out are:
Le Thi Rieng Park
Rin Rin Park
Tao Dan Park
September 23 Park
Saigon Zoo & Botanical Gardens
Turtle Lake
But outside of those there are many others and you can just choose the one closest to the café where you met. Considering the language barrier and the low rate of first (or second) date hook ups planning a full night out with a girl on the first date is a bit aggressive.
If you are staying in or near Bui Vien grab a coffee nearby, walk around the park in Pham Ngu Lao, head over to Ben Thanh Market or Saigon Square and then proceed from there. If you and your Ho Chi Minh City girl are clicking and want to spend more time together then go for it, if not maybe set up a late night date with alcohol involved for round 2 and see if it goes any better.
The Cu Chi Tunnels are another cool place to visit during the day, as are these museums and landmarks:
Museum of Fine Arts
Museum of Ho Chi Minh City
War Remnants Museum
Dragon Wharf
Thien Hau Temple
Independence Palace
More options include an escape room like We Escape or rock climbing at Push Climbing Center.
Tips For Tourists & Expats
Now we are just going to share a few quick travel tips and go over the dating culture again. The local currency is the dong and you get around 24,000 for every US dollar as of our last update.
We mentioned most tourists stay in District 1 in the Pham Ngu Lao and Bui Vien area. There are plenty of cheap hotels and some nicer options near the main singles nightlife areas.
One important thing to note is that most hotels in Ho Chi Minh City are not girl friendly. That means if a guy checks into his room alone he may not be able to have female guests visit him.
There are lists of girl friendly hotels in your area online, but many of them are old and we can't confirm if they are legit or not. The simplest way to work around this is to ask the hotel directly before you book.
You can also book the room for two and mention your girlfriend will be arriving in town later that night, but if the front desk notices you bringing in different girls each night they may call you on it. Just ask before you book and this won't be an issue.
We have covered the local dating culture in Ho Chi Minh City already, but many girls here are very conservative. This is not like some other Asian countries where any white guy can hook up as much as he wants.
You generally are going to have to go on a few dates, and even then they may not be ready to get laid. If all you care about is getting a quick hook up before you leave town you are probably better off looking for other like minded tourists around Bui Vien.
If you will be traveling around the country be sure to check out our Hanoi dating guide, or for somewhere off the common backpacker trail consider Hue.
Enjoy Dating Ho Chi Minh City Girls
There are definitely some beautiful Vietnamese women near you and any guy would be lucky to go out on a date night with them. The cultural differences and language barrier are an issue, but not something that a little persistence can't overcome.
Remember to start using Vietnam Cupid before you fly in, or if you are already local log on today so that you can be going on a date tonight. That wraps up our best places to meet girls in Ho Chi Minh City with our dating guide, enjoy your time here.