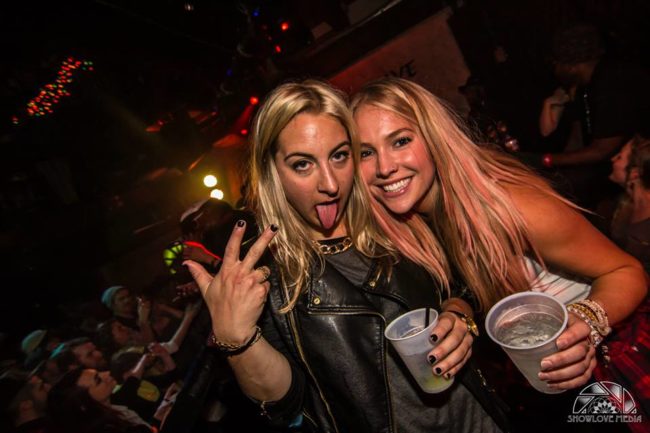 If you are looking for the best places to meet girls in Vail with a dating guide then this is the post for you. It will not take us very long to tell you all about where to pick up single women in your area and also some great spots for a date night.

We will start off by covering the nightlife, then we will move on to meeting single Vail girls during the day or how you can use online dating sites to speed the entire process up. Local date night ideas and a plethora of things for you to do together will also be discussed.
Before we even get going we want to mention that like all towns that revolve around tourism things can be very hit or miss here. You might visit when a group of fifteen sexy college girls is in town looking to hook up, or you might come at a time when it is all families.
Nightclubs & Pick Up Bars
These days a lot of guys will only care about a list of singles bars and nightclubs to pick up Vail girls so here it is:
The main area for singles nightlife is in the Vail Village, particularly along Bridge Street. You will also find plenty of bars to search for one night stands inside the nicer hotels and lodges here. Stay in the Village if you want to have the best odds of getting laid with women in your area.
We hit on this at the start but it bears repeating, this is usually a pretty family oriented vacation destination. That means there may not be many single girls looking to hook up in the nightlife, you might get lucky but you might not.
Hopefully you visit when a lot of hot women near you are at the bars looking to get laid, but that is not always going to be the case. One of the best parties each year is Snow Days in December, that would be a good time to visit.
If you do show up when there isn't much action in the nightlife then just brush up on our Denver dating guide for men and take the two hour drive that way, or see what is going down in Aspen.
Meet Vail Girls During The Day
The Village and Bridge Street will also be the prime area to try and meet single girls near you during the day as well. They will be out shopping, at cafes, or just checking out the sites.
You might want to see if you notice any groups of women going out to hike, ski, or do whatever and try to tag along if a few of them catch your eye. Then again there is always the easy option of hanging out in other shopping areas to meet girls like:
West Vail Mall
Silverthorne Outlets
Castle Rock Outlets
Chat With Girls Online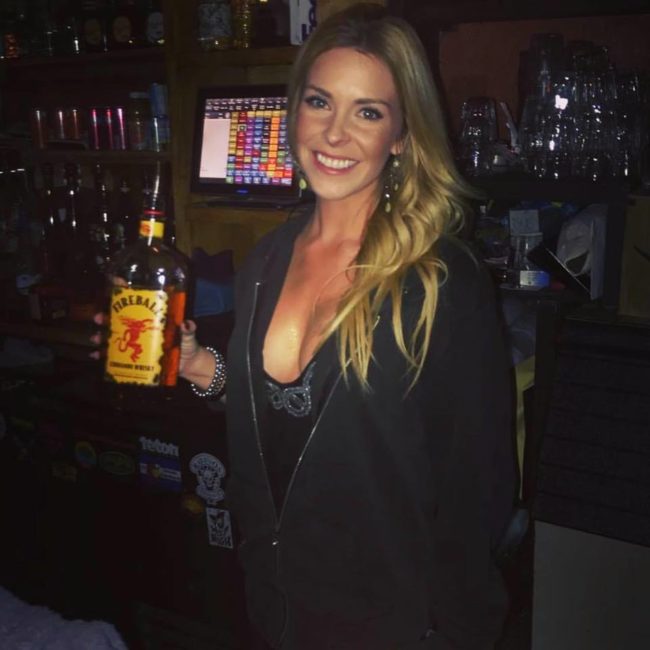 Alright guys let me ask you something. Have you noticed it is harder to meet new people these days? We don't even just mean sexy girls in your area, we mean meet anyone.
It feels like in this social media era that we live in everyone is more interested in checking out how many likes their latest selfie got than actually living in the moment. Nobody feels this more than single men, we are always on the lookout for attractive women to approach but where are they?
Sure, if you don't mind walking up and asking them to pull their earbuds out you can make an attempt, but how much fun is that? Even when you go somewhere like a singles bar or club it seems like the sexy Vail girls you see inside are either in VIP or off in their own world at their own table.
They just stand around shooting videos to post as Instagram stories and aren't interested in anyone but the group they came with. Look, we are all feeling this now but it doesn't mean you can just throw in the towel.
The truth is many women near you are actually far more sexually active than they have ever been, you just need to get onto their phone if you want their attention. One of our favorite ways to do this is by using Adult Friend Finder, if you are like us and not looking to get married any time soon then this is the site for you.
Why? Because it is like the modern speed dating in Vail, girls are only going to sign up to a site like Adult Friend Finder when they want and need to get laid. It isn't about moving in together, meeting each other's parents, or starting a family.
It is all about hooking up without needing to play games, lie, or lead anyone on. If that is something that interests you then take a look.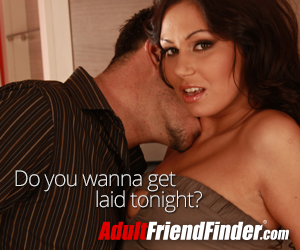 Vail Dating Guide
Now that you are aware of all the best ways to meet singles near you it is time to pivot to our Vail dating guide. First you got to get them to agree to go out with you, then you need to show them a good time on your date night.
Luckily in a town like this finding a romantic spot isn't hard, try one of these romantic restaurants or cocktail bars:
After dinner go grab some drinks in the Vail Village nightlife or see a show at the Gerald R Ford Amphitheater or Vilar Performing Arts Center. Better yet grab a bottle of wine and snuggle under a blanket next to a warm fire together.
Day Date Ideas
People come to this area to get outside and enjoy the great outdoors. Of course there are the various ski resorts, but other outdoor areas you may want to visit are:
Stephens Park
Buffer Creek
Betty Ford Alpine Gardens
Holy Cross Wilderness Area
Eagles Nest Wilderness Area
Depending on the season you could do things like:
Skiing
Snowboarding
Ride Snow Mobiles
Hiking
Ride Horses
Bike Riding
White Water Rafting
Tubing
You may want to go check out the Vail Stables on your local date, or head to Epic Discovery which has all sorts of cool stuff to do like ziplining. Many girls are addicted to caffeine these days so grabbing a coffee at Yeti's Grind may not be a bad idea. For some more sophistication try museums and landmarks like:
Walking Mountains Science Center
Colorado Ski & Snowboard Museum
Vail Nature Center
Trying to come up with a creative weekend getaway? Well any town would have a tough time living up to here, you might as well go somewhere outside the box like Albuquerque. Or head to Boulder the weekend of a big college football game.
Enjoy Dating Vail Girls
OK, that is all the info we have. If you have any of your own special tips or want to inform us that anything here is out of date please do so in the comments below.
Hopefully you visit when there are lots of single women in your area looking to hook up. If not then log on to Adult Friend Finder and start chatting with some ladies who are always down to get laid.
That wraps up our best places to meet girls in Vail with our dating guide, enjoy your time here.