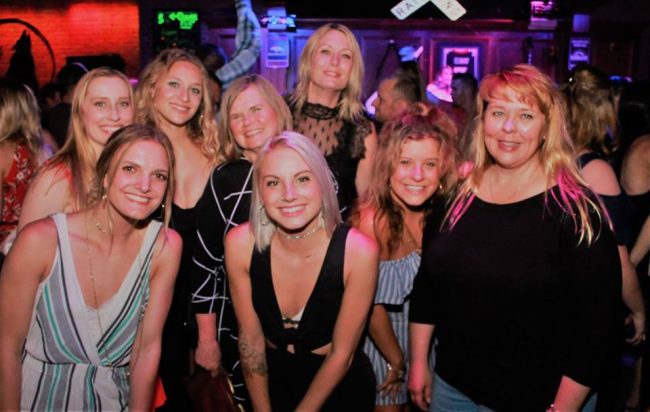 If you are looking for the best places to meet girls in Denver and a dating guide then we have some solid tips for you. This city is known more for its mountains than its nightlife but there are plenty of places to pick up single women and some good date spots around as well.
The nightlife here is a little bit different than most other major American cities. Expect to see more line dancing than fist pumping, and it is also a town known for notoriously bad male to female ratios at the bars.
That means you may need to adjust your game a bit, but hopefully you will be able to figure out how to hook up or find a serious partner. We will start off talking about the best nightclubs and pick up bars to meet single girls in Denver.

From there we will discuss where you can meet women in your area during the day and online dating. Then we will be pivoting to our local dating guide where romantic restaurants, cocktail bars, and fun activities will be the heart of that section.
Hopefully in a few minutes you will be fully caught up on the scene here.
Nightclubs & Pick Up Bars
Right now some of the best singles bars and nightclubs to pick up Denver girls are:
There are two main singles nightlife areas in this city, the first being the long standing Lower Downtown (LoDo) area. This would include Larimer Square and has been kind of like the center of the city for many years.
The up and coming challenger would be the South of Colfax (SoCo) bar district. These two main places to hook up in your area are relatively close to each other and when we put a map up at the end of this post you will notice most of the spots we have pinned are in one of these two nightlife areas.
Getting a hotel room near either would be the best thing you could do if you are traveling through town and hope to get laid. If you aren't a fan of the scene here maybe Albuquerque could be your next stop, or you could just go party with the college girls in Boulder.
Meet Denver Girls During The Day
Now lets talk about places to meet women during the day, Larimer Square and the surrounding area would probably have to be the top spot. There are so many shops and cafes around, people will be passing by on foot throughout the day.
You could also head to any of these busy shopping malls to try to pick up girls in Denver:
Park Meadows
The Shops At Northfield Stapleton
Cherry Creek
16th Street Mall
Belmar
Denver Pavilions
Chat With Girls Online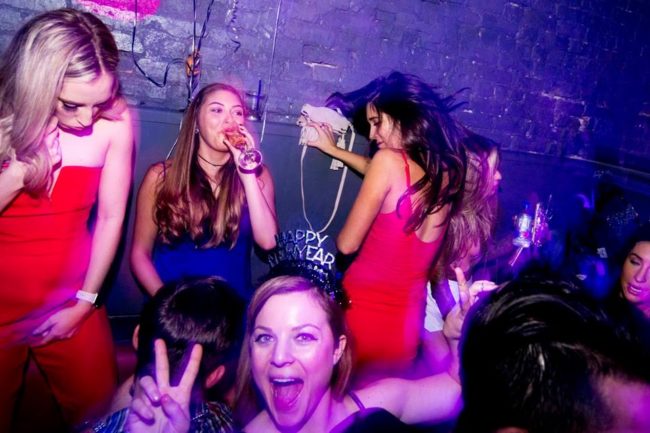 Our last way to try to meet singles here might just be the best. The nightlife in this city is known for bad ratios at the hook up bars and day game is always a very slow and tedious process.
Some guys love going out on foot and saying hi to any pretty face that walks by, others would never dream of it. No matter what your preferred way to meet singles near you is you probably are best off diversifying and using all of your options.
Both dating and trying to get laid are always a numbers game and the easiest way to contact many girls in Denver in a short amount of time is online dating. We all know about the numerous sites out there to try and find a wife, they serve their purpose well.
But what about for the guys who only want to have casual sex without leading a girl on? Try Adult Friend Finder, this site is loaded with women in your area who want to hook up and aren't looking for a serious relationship.
You don't need to tell them you love them, and you don't need to wait three dates before you get a hug. There are hundreds of single women in Colorado using Adult Friend Finder and they all want to get laid or they wouldn't be on a dating site known for hooking up.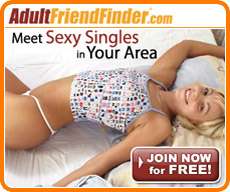 Denver Dating Guide
Now you know of the best places and ways to meet girls near you and our Denver dating guide can fill you in on the rest. Once again many of the best date spots are going to be in the LoDo and SoCo area.
Some of the best romantic restaurants and cocktail bars in the city are:
You could also take your girl to a comedy club like:
Then you can find all kinds of performances including music, dance, or maybe even more comedy on your date night at:
Some of those could also be good places to party with single women depending on what kind of concert or performance is going on.
Day Date Ideas
Is it possible to go to this city and not visit Casa Bonita? Maybe before South Park, but not now. You and your Denver girl can sing Cartman's Casa Bonita song together on the drive!
There is so much natural beauty here at places like:
Botanic Gardens
The Zoo
Sloan's Lake Park
Washington Park
Confluence Park
Head up into the mountains, find a good view, and enjoy a bottle of wine together, or maybe one of those green cigarettes that were recently made legal. You two could probably have a lot of fun together at the Elitch Gardens Theme Park.
For a more mature day date idea try these:
Denver Art Museum
Museum of Nature & Science
Clyfford Still Museum
Museum of Contemporary Art
American Museum of Western Art
Meow Wolf Convergence Station
There is also a First Friday Art Walk along Santa Fe each month that would make for an awesome casual date. If you want to get out of town with a special lady for a bit then Colorado Springs is worth a visit, or if you want to really impress her head to Vail.
Here is a local map with most of the date spots and places to pick up women pinned on it.
Enjoy Dating Denver Girls
This city may not be known for great nightlife and easy hook ups but it still has a ton to offer. If you are a nature lover then you are never going to get bored.
Plus the great natural beauty all around you makes finding a romantic date spot very easy. If you are in a bit of a slump or want to line some dates up before you come to town don't forget about the single women near you on Adult Friend Finder who are always ready to get laid.
That wraps up our best places to meet girls in Denver and our dating guide, enjoy your time here.