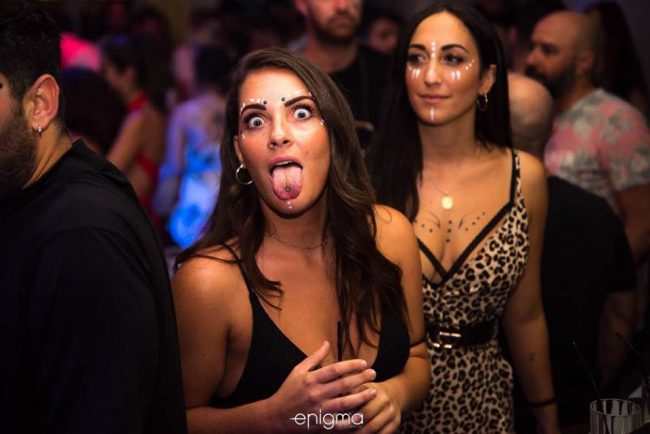 If you are looking for the best places to meet girls in Santorini with a dating guide you are in the right place. There is a ton to discuss when it comes to where you can pick up single women in your area as well as plenty of fun stuff to do on a date night.

Trying to hook up in the nightlife will be where we begin, up next will be meeting single Santorini girls during the day and then we will get into online dating. A variety of local date night ideas and all sorts of casual day time activities will also be getting a mention.
We have already written about many cities in Greece before, be sure to check our other guides for single men out if you plan to visit anywhere else.
Nightclubs & Pick Up Bars
Our list of the best singles bars and nightclubs to pick up Santorini girls would be:
The main area for singles nightlife is Fira, but you can also find some beach bars in Perissa or other areas along the coast. Any guy who is coming here in hopes of hooking up with Santorini girls would be wise to have a hotel room in Fira if possible.
Not only will you be around many of the best local bars and nightclubs but you will also be right in the touristy area to make things easier on yourself. Much like when trying to get laid in Crete, Corfu, or most other towns based on tourism there is a lot of variance on how well a night might go here.
If there are a lot of sexy single girls in your area then the party can be great. On the other hand if you happen to be here when it is mostly families and couples visiting it could be some tough sledding.
Meet Santorini Girls During The Day
Depending on the time of year that you visit the obvious answer would probably be to try and pick up single Santorini women at the beaches. Perissa and Perivolos are generally going to be the best options for day game, though that can vary.
Since the beaches here are more rocky then sandy people will also hang out at pools or bars throughout the day. Walk along the coast and head towards any loud music you hear and hopefully you find a good day party.
Somewhere like Jo Jo's often has good pool parties. When the weather isn't as nice you could try to meet girls at Fabrica Shopping Center.
Chat With Girls Online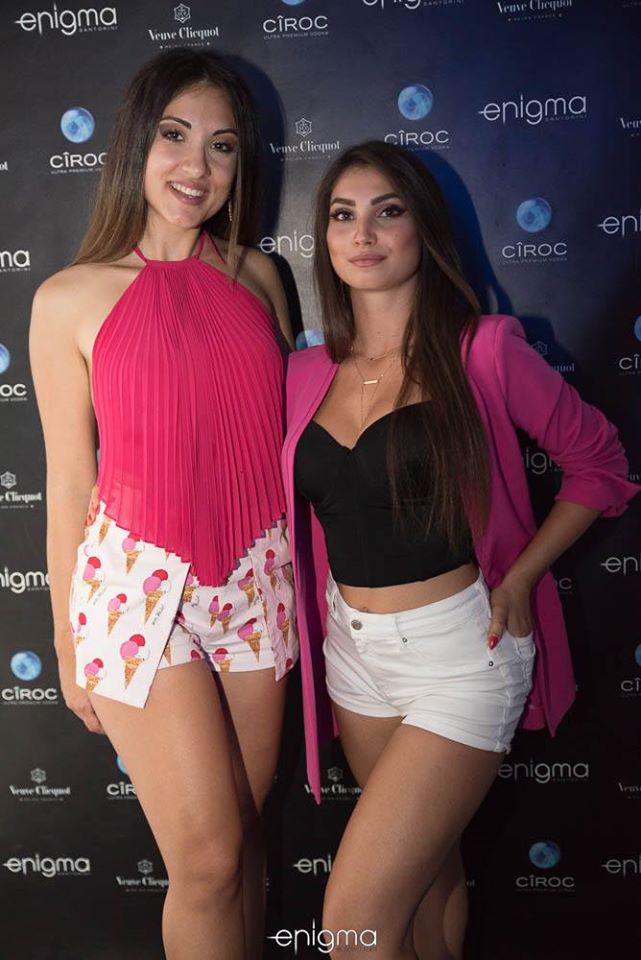 Guys, we all need to be adapting if we want to keep up with this constantly evolving world. Nobody stands on the side of the road waving their arms in the air like a psycho to flag down a taxi anymore since you can just order an Uber and save money while doing so.
Seems obvious, yet when it comes to online dating sites far too many of us are slow to notice the benefits they offer. Have you gone out to a club lately? How many girls were actually there to mingle or hook up? And how many were there to take hundreds of photos for social media?
Don't get us wrong, in many ways all this technology is making it a lot harder for us to hook up. When a lot of Santorini women go out during the day they put earbuds in so that guys won't come start a conversation with them.
When her and her sexy friends go out to a club they get their own table and spend the whole time taking photos ignoring everyone else. How is a guy supposed to get a chance if they aren't interested in giving you one?
But online dating sites can open up doors that otherwise appear to be closed. If you want to meet girls in Santorini online and are just looking to hook up use Adult Friend Finder.
You will be surprised at just how popular this site is all over Greece, as it is all over most of Europe. If your current plan isn't giving you the results you are hoping for log on to Adult Friend Finder and start messaging girls in your area who actually want to get laid right now.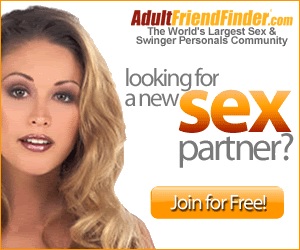 Santorini Dating Guide
Now that meeting single girls near you has been covered our Santorini dating guide needs to pull its weight. As most know if you want to have any chance of hooking up on a date night you better know how to show her a great time.
Most of these romantic restaurants and cocktail bars should offer great food and stunning views:
You could bring a bottle of wine to the beach, walk around these romantic streets, or go see a live show at the White Door Theatro.
Day Date Ideas
While the beaches here may not offer the softest sand in the world most Santorini girls would still prefer to chill at them than anywhere else. Some of the best in the area are:
Perissa Beach
Perivolos Beach
Agios Georgios Beach
Kamari Beach
Red Beach
The Lioyerma Pool Bar is a fun place to hang out during the day and be sure to check out the stunning sunsets you can see from the water. You could swim at Ammoudi Bay, take the hiking path from Fira to Oia that passes the Caldera. Many local girls are addicted to caffeine these days so grabbing a coffee at Coffee Island may not be a bad idea, or just walk around these historic streets and find your own sites.
Santo Wines Winery offers a low key way to get some alcohol involved on your casual date during the day, plus you can find all kinds of historic sites and museums like:
Museum of Prehistoric Thera
Wine Museum
Archaeological Museum
Akrotíri Archaeological Site
Rhodes could also make for a great place for you to take your next trip, as would Gaziantep.
Enjoy Dating Santorini Girls
That is all that we have for you at the moment but we plan to update this page every few months to keep our lists fresh. If you have any special tips or want to correct any out of date information here feel free to use the comments to do so.
Also don't forget about the single women near you on Adult Friend Finder who are always waiting for new men to hook up with. That wraps up our best places to meet girls in Santorini with our dating guide, enjoy your time here.