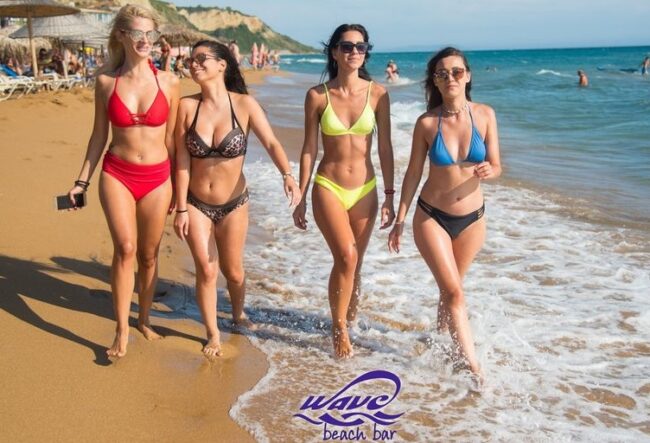 If you are looking for the best places to meet girls in Corfu with a dating guide then you are in the right place. This post is loaded with where you can pick up single women in your area and enjoy some wonderful date nights together.
Whether you want to party on the Kavos nightlife strip, relax on the beach, or see the sights in Old Town you should find the info you need right here. All of our guides begin with the nightlife so we will do the same for this one.

After all of the top bars and nightclubs around the island we will move on to meeting single Corfu girls during the day or how you can use online dating sites to try and hook up a little quicker. Things to do on a local date night or at any time throughout the day will also get a mention.
You might be interested in some of our other posts on Greece which you can find here.
Nightclubs & Pick Up Bars
Here is our list of the best singles bars and nightclubs to pick up Corfu girls in Old Town:
And for the best hook up bars in Kavos try:
And for more places to party around the island:
The main area for singles nightlife would probably have to be the Kavos Strip which you can find at the South of the Island. The Old Town area also has plenty of bars and some clubs, particularly around Emporiko, but it is more of a well-rounded vacation destination while the Kavos Strip is a true party hot spot in the summer.
You can also find some more bars to pick up single women in your area in Ypsos to the North and we have a map coming up that will help you understand the logistics of the island much better. Of course this island is no different than any other beach destination and there will be a heck of a lot more going on during the summer than when the weather is cold.
We would recommend that any guys that only care about partying and hooking up with Corfu girls stay in Kavos, as close to The Strip as they can get. If you want more of an all-around vacation with some nightlife Old Town will work well, and if you just want to shack up the whole time pick a more remote beach.
Remember to book your hotel online early if you are coming during the summer or you might have to choose from a slim list of options. Like in most touristy beach towns you need to move fast if you want to get laid here.
Instead of trying to get numbers to set up meets for later try and get them to hook up right then because if you don't they will get hit on twenty more times throughout the day and getting them to reply to your texts after partying all day won't be easy.
This is the same way we suggest guys try to get laid in Crete or any other tourist destination.
Meet Corfu Girls During The Day
Why do girls visit Corfu? For most it is to enjoy the beach during the day before partying at night. That means that the beaches can be great spots to meet single Corfu women and some of the nicest around are:
Alipa
Bataria
Palaiokastritsa
Agia Triada
Canal d'Amour
Kerasia
Voutoumi
Marathias
Glyfada
Issos
The beach in Kavos not far from The Strip would probably be the best place for this, particularly in the summer. That is where you can find the girls in your area who want to party, and speaking of that you may also want to go to the Quayside Pool Parties where the above video was taken.
Those who aren't up for beach game can just stroll around Old Town and try to hit on tourists who are checking out the sights, or see if any single ladies are drinking at the bars by the beach before the sun goes down.
Chat With Girls Online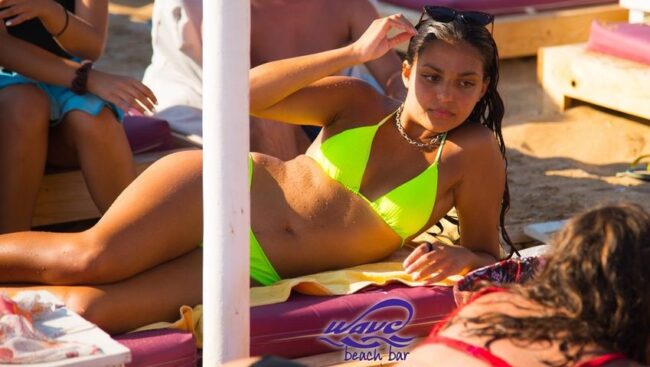 How strange is life these days? A lot of us spend more time on social media than we do living in the real world, and we aren't sure there is anything less 'social' than social media.
We all know that it will be extremely hard to get girls in Corfu to notice their DM's, all they really care about is how much attention their recent photos received. All in all this is a really tough time for single men to get laid, especially when bars and nightclubs have become places for more photo shoots.
We can't be the only ones who feel like every time we go out to a bar or club the women we see aren't there to hook up, but what can you do. Don't get us wrong there are some positives and one is that you can actually find girls near you online who want to hook up if you know where to look.
In Europe the place we have had the most success is actually Adult Friend Finder. We aren't going to claim messaging women online is as fun as partying at a nightclub, but if you get laid what is the difference?
Adult Friend Finder isn't about finding true love, starting a family, and getting married. It really isn't even a dating site, it is a hook up site which is great for those who want to move quick.
When every girl in Corfu on the site knows they are there to get laid and not to find love it makes our job a lot less confusing. You don't need to lead them on, you don't need to lie and play games, you just need to invite a bunch of them over and have fun with the ones who say yes.
You can also use this site to hook up back in your home town as it is very popular in Europe and the US.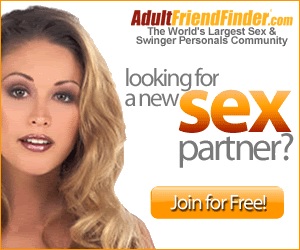 Corfu Dating Guide
Now that you have read about the best ways to meet single girls near you out of the way our Corfu dating guide is here to help with what comes next. We all know that hooking up on a date night only happens when she has a great time.
Any of these romantic restaurants and cocktail bars could set a good tone for the night:
The first five are in Old Town, the next three are in Kavos and the remaining are spread around the island. Go party at The Strip nightlife after your meal if you are in Kavos, or if you are in Old Town head to the Municipal Theatre.
Or go find a secluded spot on the beach and see if she is ready for an adventurous hook up.
Day Date Ideas
Remember how we were saying girls visit Corfu to enjoy the beach so you can try to pick them up there? Well if you want to make them happy then bring them to the place where they want to be.
Canal d'Amour is the Lovers Beach which sounds quite romantic, plus there are nude beaches in Arillas. Renting a boat or taking a boat tour could help you find more cool spots that are off the beaten path, and if you are sick of the sun, sand, and water rent bikes and go explore the inner part of the island.
Some other outdoor spots are:
Llogara National Park
Boschetto Gardens
Spianada Square
Visit Old Perithia and the Achillion Palace, or check out more museums and historical sites like:
Byzantine Museum of Antivouniotissa
The Archaeological Museum
Museum of Asian Art
Old Venetian Fortress
Square New Fortress
Monastery of Paleokastritsa
Santorini is another great spot to check out on your next trip.
Enjoy Dating Corfu Girls
That is all that we have for you at the time being but this post will be updated throughout the year. Please share your own tips or correct any out of date information here in the comments.
Also don't forget about the numerous single women near you that are always ready to hook up on Adult Friend Finder both here and in your home town. That wraps up our best places to meet girls in Corfu with our dating guide, enjoy your time here.