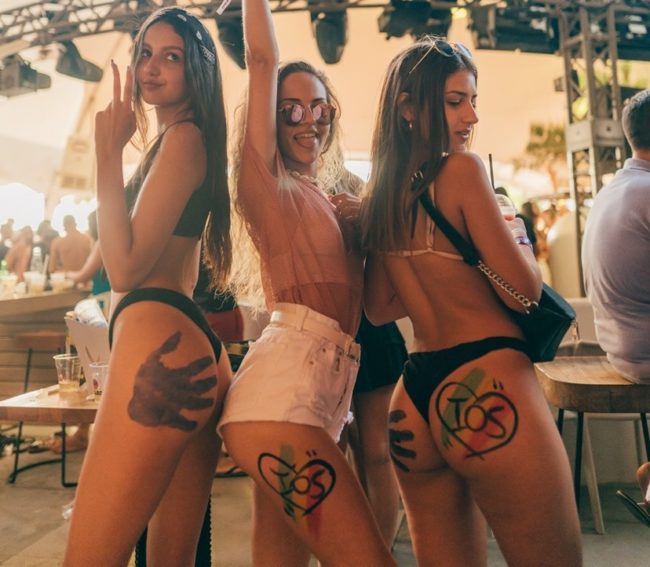 If you are looking for the best places to meet girls in Ios with a dating guide you will find all of the info you need right here. From where to pick up single women in your area to great spots for a date night and more we have it all covered.

On a party island like this one we definitely have to start with the nightlife. During the summer the party will be going strong when the sun is up as well so meeting single Ios girls during the day is also a big part of this post.
We even have some tips on how to use online dating effectively, not only here but back in your home town. Local date night spots and more stuff to do together will also be discussed.
We have covered girls in Greece often on that site and that link can take you to our other dating guides for the country.
Nightclubs & Pick Up Bars
In a town like this many of you are going to be interested in a list of the best singles bars and nightclubs to pick up Ios girls so here it is:
The main area for singles nightlife is in Chora, but there are also some places to try and hook up with Ios girls down by Mylopotas Beach. These two areas aren't that far apart, but when trying to decide where to stay think about what style of game suits you best.
If you think you will have a better shot of pulling a one night stand from nightclubs get a hotel in Chora, if instead you think you will have a better chance of getting laid at the beach or day clubs get one near Mylopotas Beach. Overall this whole city is pretty small, but there still are some distinct differences between the areas.
It also needs to be pointed out that the singles nightlife here starts late, and we mean really late. Most people go out to the beach or a day club in the late afternoon through the early evening and don't go to nightclubs until 2am or later.
Being that this is a party island that is popular with college kids you are going to have a much better chance of hooking up with Ios girls from June through September. Once the school year gets going again the scene really dies down.
That all pretty much holds true in the other main Greek party islands like Mykonos and Thessaloniki as well. With that said there are major festivals that take place the first 2 weekends in May, in late June, late August, and early September so plenty of women in your area will be out partying at those times.
Meet Ios Girls During The Day
We already mentioned it but Mylopotas Beach is definitely the main area for day game. There will be tons of Ios girls near you in thongs partying all throughout the summer, particularly at the very popular Far Out Beach Club we linked to earlier.
Pathos is another very popular day club to try and meet some single women. Or you can just roam around the beach looking for some approachable ladies.
When the weather isn't as nice head into the beach clubs, or see if you can find any girls hanging out at shops, cafes, or their hostels.
Chat With Girls Online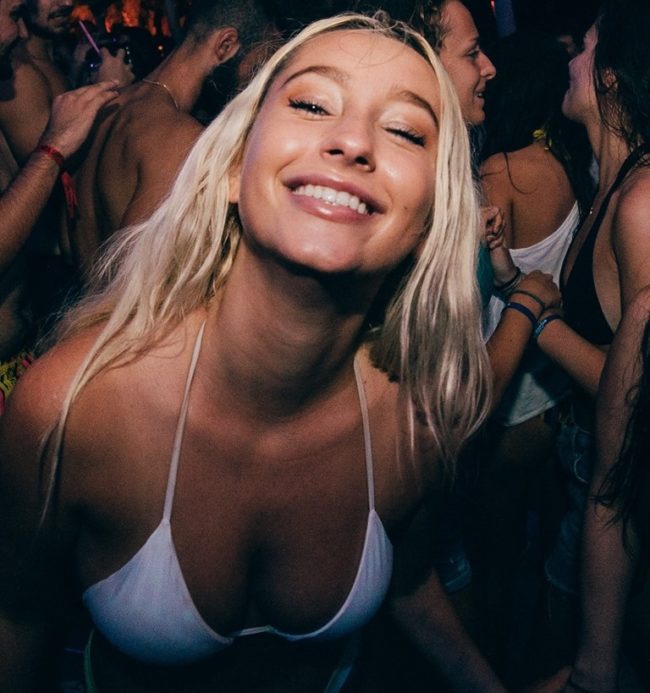 Alright guys, we aren't going to claim that there are any great online dating options here, it would be pretty ridiculous for us to say that most of the year this is like a sleepy little town and then talk about meeting hundreds Ios girls online. During peak season you should try, but don't have super high expectations as most of girls near you will be busy shaking their ass and not checking their phones.
Instead what we are going to do is mention a way for you to bring that party island atmosphere back to your home town when your vacation ends. What is the best way to do this? Use Adult Friend Finder, the biggest hook up site in the world.
When a girl signs up to that site you can rest assured she is ready to get laid right now, just like she is when on a vacation. You can go ahead and try using it on the island, but you will also be shocked at how many girls in European and American cities use this site when they want to get laid soon.
So while you can try to use Adult Friend Finder to hook up with Ios girls, also look into it while you are sitting in your home town not knowing where to go to have some fun. Like we said, you probably are going to be surprised at the options you will find.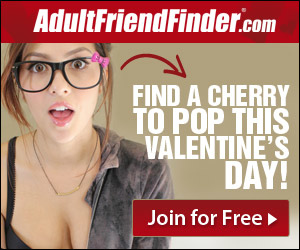 Ios Dating Guide
Now you know where to meet singles near you so we need our Ios dating guide to finish this off. You may not need to take the drunk party girls on a date to hook up, but plenty of women here will still need to be wined and dined if you hope to get laid.
Any of these romantic restaurants and cocktail bars could do the trick:
After you have some good food you could go party in the Chora nightlife, find a secluded and romantic spot along the beach to share a bottle of wine together, or see a live show at the Odysseas Elytis Theatre on your date night.
Day Date Ideas
The obvious answer here is certainly going to be the beach. Girls go to Ios to relax in the sun during the day and party hard at night.
If you get bored of the partying and noise at Mylopotas Beach bring her to a more peaceful beach for your day date like:
Tris Klissies
Manganari Beach
Ag. Theodoti Beach
Lorentzena Beach
Many girls in your area are addicted to caffeine these days so grabbing a coffee at Sailing may not be a bad idea. Obviously this country is just loaded with ancient history, some cool museums and landmarks are:
Archeological Museum of Ios
Mirabello Art Museum
Archeologiko Mousio Iou
Skarkos Hill
Homer's Tomb
Profitis Ilias Church
And if you want even more history then be sure to visit Athens or Rhodes.
Enjoy Dating Ios Girls
At this point we have pretty much covered it all. Please tell us about any of your own tips and correct any out of date information that we may have accidentally posted in the comments.
Also don't forget about the single women on Adult Friend Finder who are always ready to hook up either here or in your home town. That wraps up our best places to meet girls in Ios with our dating guide, enjoy your time here.