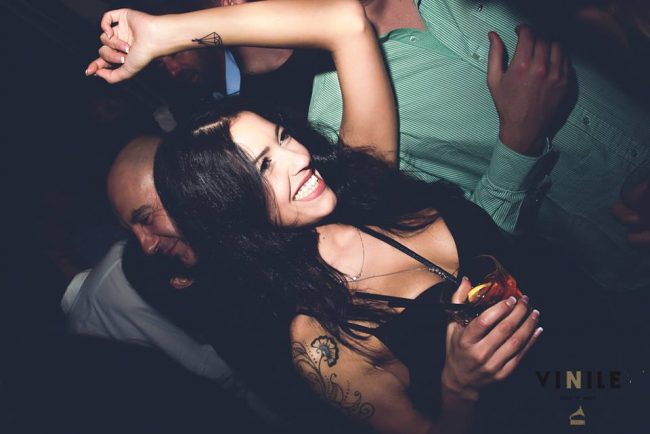 If you are looking for the best places to meet girls in Rome and a dating guide then you have come to the right place. Obviously one of the most historic cities in the world should have plenty of romantic date spots as well as places to go out and pick up single women in your area.
This is one of those towns where you can come up with a game plan, but you may not need to stick to it. Try to be out on foot as much as possible, smile at any pretty ladies who walk by, and let the day lead you where it may.
We love writing guides for cities like this even though in truth they aren't all that important. It is good to know of the best spots to meet single girls in Rome, but you will be able to figure things out on your own while you are here pretty easily.
However hooking up with Italian girls will probably be a lot tougher than you imagine. They are known to be some of the most conservative women in Europe, many guys who live here choose to focus on picking up other tourists in the singles nightlife if all they care about is getting laid.

We will start with some of the best hook up bars and nightclubs in the city before also mentioning good areas for day game and online dating. Then we will transition to our local dating guide where the best romantic restaurants, wine bars, and things to do during the day will be discussed.
If you are on a budget remember that any time you are in a touristy area prices are going to be higher. Maybe try to eat a few blocks away from the attractions, and getting familiar with the metro map would not be a bad idea.
Nightclubs & Pick Up Bars
Some specific nightclubs and singles bars to pick up Rome girls would be:
There are plenty of places to party here, don't worry we are holding back throwing a 'when in…' joke now. The main area for singles nightlife in the city is probably Trastevere, if trying to party with many sexy women near you then this would be the best area you could stay.
Another good part of town with many places to find hot girls in your area is San Lorenzo, this is where many university students like to go out and hook up. If you plan to do a lot of partying and hope to get laid those would be the easiest places in the nightlife to do so.
Most will tell you that it will be a little easier to hook up in Milan than here.
Meet Rome Girls During The Day
We probably should have titled this section 'meet girls in Rome during the day' because most of it will be about places to pick up tourists. Women from all around the world will be coming here and they are likely to be more interested in a casual hook up then the local Italian ladies.
On the other hand some may consider this a religious vacation so getting laid may not be on their minds at all. Still, if all we care about is hooking up then we will take our chances with a girl on a holiday over a local Italian girl any day of the week.
Of course tourist attractions like:
The Vatican
Roman Forum
Colosseum
Quirinal Palace
Will be loaded with people every day, and the areas all around Piazza del Poppo and Piazza Navona will also have a ton of foot traffic. If you aren't necessarily looking to hook up quickly and want to find a local long term girlfriend in Rome then visit malls like:
Shopping Mall Porta di Roma
Euroma2
Parco Commerciale Da Vinc
Galleria Alberto Sordi
Centro Commerciale Roma Est
Chat With Girls Online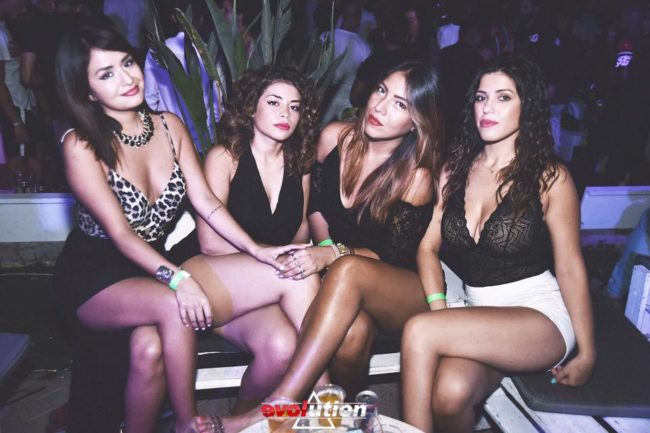 There are many good online dating sites in Italy if you want to find your future wife or long term partner. They may all be able to help you succeed at that if it is your goal.
But for guys who are just looking to hook up or start something more casual you don't have a list of options. Adult Friend Finder will be where you need to go, this is where you can find the under cover freaks in town who want to get laid on the down low.
When girls go out to party they will usually be with their close social circle and won't want to be seen leaving the bar with a stranger. Just because they don't like that idea doesn't mean they don't want to hook up from time to time.
For many when the urge hits them they hop on Adult Friend Finder, this site is extremely popular in Europe and thousands of women in your area of Italy have signed up for it when they want casual sex. They all click the links and register for one reason and one reason only, do you think you can help them out with it?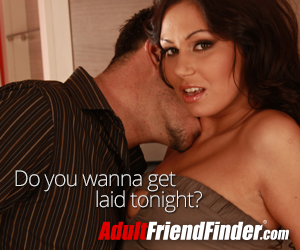 Rome Dating Guide
Now you know of the best places and ways to meet single girls near you and our Rome dating guide will fill you in on the rest. In all honesty we think it is good to be spontaneous here.
Sure, knowing a nice romantic restaurant or wine bar to visit is a good idea and here is a solid list:
But this is one of the world's great cities where you can head out on foot and see so many interesting things that you may miss if you stick to a strict itinerary. Go grab a nice meal, then take a walk around these historic streets until you find the right spot to settle down again.
Take her to a good show at the Teatro dell'Opera di Roma or the Teatro Argentino. Cap your date night off at Rome's Comedy Club or at a place like Gregory's Jazz Club that we could have put in either the singles nightlife or dating sections.
Day Date Ideas
For a day date think the same as above. There are so many quaint little cafes here that no websites know about that would make for a perfect date spot.
Then there are the obvious places like:
The Vatican
Villa Borghese
Villa Doria Pamphilj
The Colosseum
The Roman Forum
Trevi Fountain
Then take your Rome girl for some excellent gelato at Giolitti's before visiting any of the numerous museums here like:
Museo Leonardo da Vinci
Galleria Borghese
Musei Capitiloni
Explora Museum
National Gallery of Modern & Contemporary Art
National Roman Museum
Naples would make for a great weekend getaway with a special girl, but if you have already been there and done that try Bologna next time.
Enjoy Dating Rome Girls
The local Italian women can be very beautiful, if you want to find a loving wife then this is a great city for that. If all you want to do is get laid then you probably are going to need to focus your efforts on the tourists who are passing through town.
Or the single women near you on Adult Friend Finder, they will be the easiest locals to hook up with. That wraps up our best places to meet girls in Rome and the dating guide, enjoy your time here.