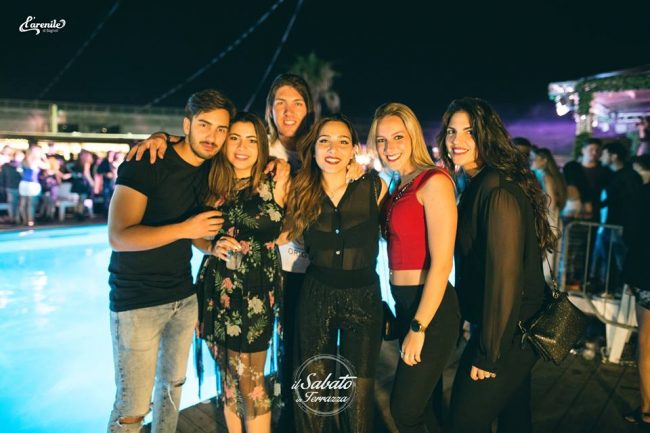 If you are looking for the best places to meet girls in Naples, Italy or a dating guide for this city then you are in the right spot. If you were hoping for the town with the same name in Florida sorry, this one isn't for you.
We will be mentioning many of the best nightclubs and pick up bars to meet single girls in Naples, plus some good spots to meet women near you during the day. Online dating will also be getting a section, it would kind of be silly not to mention it here.
From there we will transition over to our local dating guide, Italy is a country where finding a good date spot is never hard. There are so many romantic restaurants, neat pizza parlors, wine bars, and all sorts of casual things to see and do here.

The Lungomare Seafront Promenade has really been built up over the past decade. It was always a nice place to visit, but now you can find a lot more singles nightlife and date spots in your area along it.
We would suggest staying as close to it as possible as you probably will be spending a lot of time there. But like always when we write about the best cities to hook up in Europe you can just walk down any of the unique streets or alleys here and see so many interesting things. It definitely makes a guys job a lot easier on a date night.
Nightclubs & Pick Up Bars
If you are looking for some specific singles bars and nightclubs to try and pick up girls in Naples then head to:
We always start off with nightlife because it is one of the easiest ways to meet new people or hook up. The drinks are flowing, everyone is in a good mood, and that makes for a great time to try and pick up some single Naples women.
A couple of really good areas for singles nightlife would be the Lungomare Seafront Promenade and the Piazza Bellini. Plus in the streets walking away from these parts of town you will find many more bars to grab a drink and try to meet local girls to hook up with in your area.
Get a hotel nearby to make it a lot more likely that you get laid. There are plenty of Piazza's all around the city that are like little bar districts where locals gather similar to what you find in Rome.
Meet Naples Girls During The Day
Lungomare is also going to be a great spot to try and meet women during the day. Some may be sitting at cafes, others will be shopping, and some will just be checking out the view of the sea.
Other places to try and pick up Naples girls when the sun is up would be:
Shopping Complex Campania
Centro Commerciale Auchan
Marinella
La Reggia Designer Outlet
Galleria Umberto I
Via Toldeo
Women love to shop, spend your time in the areas where you know they will be heading.
Chat With Girls Online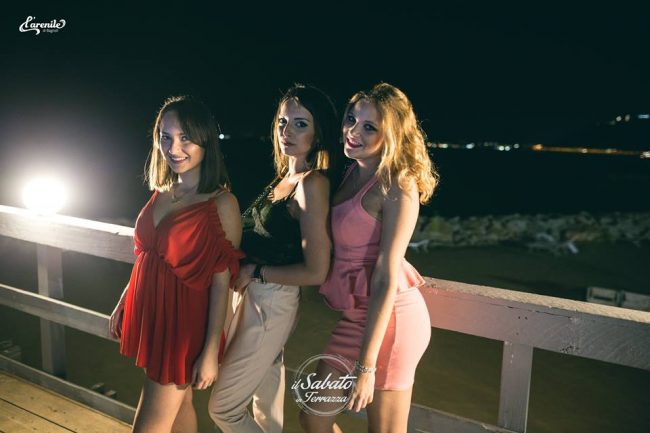 Our last way to meet women in your area is to use online dating. In this day and age the internet is the best option for many things, many would argue getting laid is one of them.
Some guys love to go out to bars, others don't. Some guys like to walk around on a sunny day and say hello to any beautiful women who walks by, others don't. For a lot of guys online dating has become their preferred way to meet singles, mostly because it is so fast and efficient.
There are many good sites out there if you want to find the love of your life, but what if you just want to  get laid tonight without any real commitment? Not everyone is ready for a serious relationship right now and that is where Adult Friend Finder steps in.
This isn't an online dating site, it is an online hook up site and it is pretty popular in Italy. You can find over a thousand local Italian women using it, and they aren't the type who want to wait for the fourth date before you can make out.
When you meet single girls in Naples online on Adult Friend Finder you can be pretty sure going in that the date will end with you getting laid.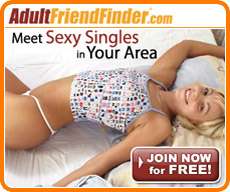 Naples Dating Guide
Much like we talked about before with the many Piazza's with bars to try and pick up single women near you the same can be said for this Naples dating guide. Sometimes it is nice to have a game plan and stick to it, other times it is good to be spontaneous.
Cities like this are great for heading out on foot to explore. Just because we or TripAdvisor tell you that a certain restaurant is great it doesn't mean you have to eat there.
Maybe you can pick up an Italian girl who knows about some spots that tourists rarely go to. Or maybe you happen to walk past the right café at the right time when a local musician is playing the perfect serenade for your date.
Stay flexible and you might just find somewhere better than anywhere we could mention. But if you wanted some reliable romantic restaurants and wine bars for a date in Naples try:
After dinner grab some more drinks or see a show at the Teatro San Carlo.
Day Date Ideas
Hope that the weather is nice and then head to the Lungomare Seafront Promenade and enjoy the wonderful view. Take a casual walk in places like:
Real Bosco di Capodimonte
Parco Virgiliano
The Vesuvio
If the weather isn't accommodating visit museums and landmarks such as:
Naples National Archaeological Museum
Museo Cappella Sansevero
Museo d'Arte Contemporanea Donnaregina
Museo e Real Bosco di Capodimonte
Castle Nuovo
Royal Palace
Or just head out on foot during your date during the day with a Naples girl and see what you can find. For a weekend getaway it doesn't get much more romantic than Venice. Some of you may have already been there and done that, if so try Graz next time.
Enjoy Dating Naples Girls
Hopefully the above will give you all the info you need to have a good time here. If you find the right local girl you could even travel around Italy together, there is some great nightlife in Milan that you surely would enjoy.
If you want to chat with some single women near you before you arrive or find yourself struggling when here then use Adult Friend Finder and hopefully you will be hooking up quick. That wraps up our best places to meet girls in Naples with the dating guide, enjoy your time here.