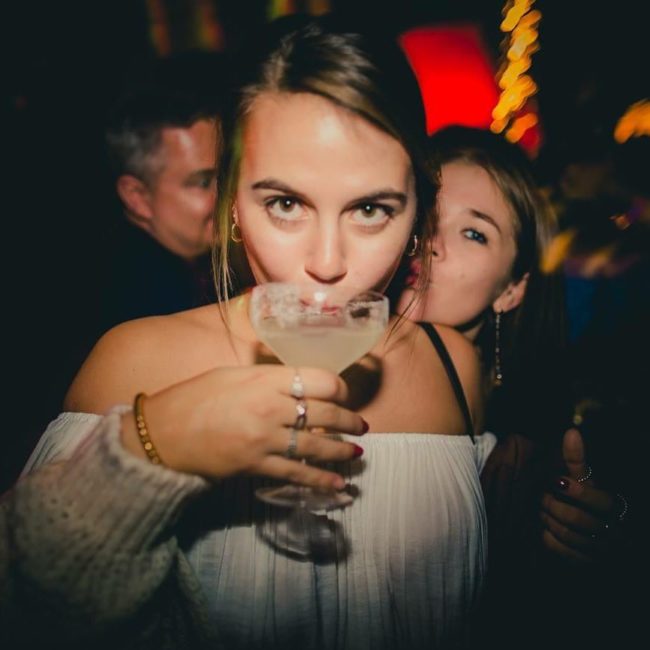 If you are looking for the best places to meet girls in Florence plus a dating guide then we have your back. In no time we will fill you in on where to pick up single women in your area and also some great spots for a date night.

We always like to begin with the local nightlife, then we will talk about trying to meeting single Florence girls throughout the day and mention a good online dating site to use if you hope to hook up fast. Date night ideas and fun casual things to do during the day will also be discussed.
To be honest we love old Italian cities like this one it is not hard at all to find a place to party or take a woman out on the town here.
Nightclubs & Pick Up Bars
Let's get this kicked off with a list of singles bars and nightclubs to pick up Florence girls:
The main area for singles nightlife is downtown in the city center. Around all of the historic sites like the Duomo you will find plenty of pick up bars and nightclubs in your area.
The nicer and more upscale singles nightlife can be found around Piazza della Signoria. We are including a map with all of these spots pinned later in the post, but this will not be a hard town to figure out.
Get a hotel in the city center and you can walk to most of the places you will want to go. It does need to be pointed out that the local women are generally pretty hard to hook up with on a one night stand.
If you are traveling through town and hoping to get laid hit on the numerous tourists and international university students who live here. If you want to hook up with girls in Florence they will definitely be the easiest to sleep with quickly.
If you are looking for more cities in the country to visit you could always try partying with the sexy ladies in Milan, or for somewhere closer just check out the nightlife in Bologna.
Meet Florence Girls During The Day
While the nightlife is easy to figure out day game is probably even easier. There are so many historic sites to see on these old streets, people will be walking around all through the day and night.
Just head out around Santa Croce Square, Piazza della Repubblica, or wherever the day leads you and look for single women in your area to try and hit on. Play the lost tourist role, ask them where stuff is, then invite them to join you for a coffee at one of the numerous cafes in the area.
Another option would be to meet Florence girls at malls and shopping districts like:
Esselunga Galluzzo
Centro Commerciale San Donato
Centro Ponteagreve
Gavinana Commercial Center
Sottopassaggio Stazione Santa Maria Novella
Chat With Girls Online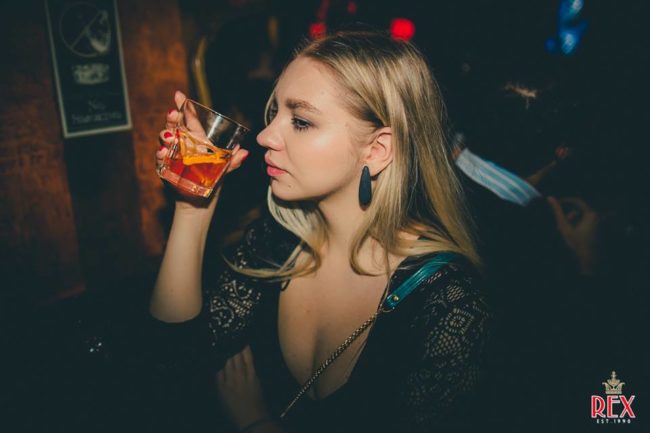 Does it feel like the dating scene for men is becoming harder by the minute? People don't really mingle as much as they used to, instead we are all buried in our phones living our own isolated lives.
When you go out at night doesn't it seem like you usually just see different groups standing around or dancing together? Wasn't the point of singles nightlife to meet new people?
Currently more people seem to go to clubs so that they can show off to their fake friends on social media. If a girl doesn't post a video of herself dancing at a club on the regular everyone might  start to think she is a loser.
We agree, the modern times are a bit weird but don't sweat it, girls in Florence are hooking up just as much as ever. The key now is to get onto her phone and that is not always easy.
Anyone who has tried sending out DM's on the gram knows that those pretty much never get seen, let alone a reply. You really need to use dating sites, when single women take the time to sign up to an online dating site they are showing that they really are ready to meet up and meet soon which is why many consider them the modern speed dating.
We have all tried the sites for finding true love, but not all guys want to get married or enter into that serious of a relationship right now. If that sounds like you then use Adult Friend Finder, the top hook up site in the world.
Sure, there are a lot of guys on the site but where isn't that the case? Most pick up bars have bad male to female ratios, and believe me men put a lot more effort into swiping on a dating site or app than the ladies do.
Why is Adult Friend Finder so worthwhile? Because it is where single girls in Florence turn when they want to hook up. They only sign up for this site for one reason, and that is to get laid.
Italy is actually one of the most popular countries for this site so you will find plenty of single women near you to choose from. In fact all over Europe this site has far more users than you might expect.
The best part is you can be honest with your intentions, no lying or leading them on because when they sign up they just want to get laid same as you. No games, no drama, just hooking up.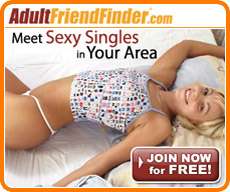 Florence Dating Guide
There are definitely a lot of ways to meet singles near you here, but writing a Florence dating guide is even easier! Cities like this one are just oozing romance around every corner, it will be so easy for you to find a good way to entertain her any time day or night.
Any of these romantic restaurants or cocktail bars would be a great way to start a date night:
There are also many enoteca's which are local wine bars, find one that looks nice and give it a go. The sunsets at Piazzale Michelangelo are legendary and a can't miss.
Just walk around the streets downtown and you will find all sorts of street performers and live music.You could also pay to go see a live show at Teatro Niccolini or Opera di Firenze.
Day Date Ideas
Once again we suggest you just head outdoors and explore. Check out the Duomo and the great view from the Campanile Bell Tower.
Walk over to Palazzo Pitti and check out all the galleries in the area, then cross the river to Oltrarno and see an area most tourists skip. The Ponte Vecchio Bridge is a site to see in itself, and you can stop off for a break at any of these casual parks:
The Boboli Gardens
Parco delle Cascine
Giardino delle Rose
Some more museums and landmarks would be:
Uffizi Gallery
Palazzo Vecchio
Academy Of Florence Art Gallery
La Basilica di Santa Croce
Bargello Sculpture Museum
Museo Salvatore Ferragamo
For a weekend getaway consider Venice, or when the summer is nice head to the coast and check out Pisa which is about an hour away.
Enjoy Dating Florence Girls
These are our favorite dating guides for single men to write, historic cities like this one just have so much to offer. On top of that they are set up so well logistically.
Get a home base downtown and you will be near all of the best singles nightlife for hooking up, great spots for a date night, and so many things to do during the day. Plus don't forget to contact the single women in your area on Adult Friend Finder if you want to get laid quickly.
That wraps up our best places to meet girls in Florence with our dating guide, enjoy your time here.