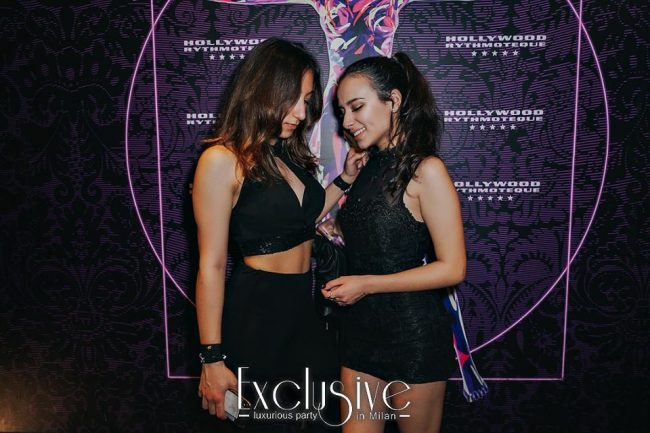 If you are looking for the best places to meet girls in Milan and a dating guide then this post is for you. Have dreams of banging models on a gondola as it makes its way through the Navigli? We all do, but that probably won't be happening now will it?
There are plenty of places to meet some cute single women in your area, if all you wan to do is hook up with the models then you better have some strong connections, a really fat wallet, great game, or better yet all of the above.

We will be mentioning some of the trendiest nightclubs in town where the models can be found, but this post is more about where to pick up single girls in Milan that are attainable for the average Joe. Other local nightlife, bar districts, places for day game, and online dating options will be covered.
Once all of the pick up spots are out of the way we will switch it over to our dating guide. This is a very romantic city, like most in Italy, and you won't have a hard time finding good places to wine and dine a sexy women here.
Nightclubs & Pick Up Bars
Some of the current best nightclubs and pick up bars to meet single girls in Milan would be:
We brought up the models quite a few times already, partially in a joking matter but some guys like to set their sites high. If you visit this city during Milan Fashion Week in late February or any major event there will be tons of models from around the world visiting as well.
Heck, even on a normal week there will be more of them out in the singles nightlife than in most places, but how easy will they be to pick up? In truth not easy at all, they are often in VIP in exclusive and expensive nightclubs. The kind where you need some connections to get in and if you need to search on Google for 'how to meet girls in Milan' you probably don't have those connections.
We aren't saying that you shouldn't try to get laid with the hottest women in your area, but just keep your expectations in check. There will be plenty of sexy ladies to hook up with, they may just not walk the cat walk regularly.
Most of the above places would be pretty trendy and pretentious. If you wanted to try and party with some locals or more down to earth tourists you can find more nightlife for singles along the Navigli or there are some good bar districts close to the Arco Della Pace and in Isola that are probably better for picking up.
If you are traveling around the country we also wrote guides for meeting girls in Florence and Genoa.
Meet Milan Girls During The Day
Obviously a city known for its fashion is going to have many women from around the world visiting, shopping, and checking everything out. That should mean plenty of potential targets for you to chat up during the day, if you play your cards right who knows where it might lead.
Some of the best places to try to meet girls in Milan during the day would be:
Galleria Vittorio Emanuele II
CityLife Shopping District
Bicocca Village
Piazza Portello
Excelsior
The Duomo area will have tons of foot traffic when the weather is nice, it might even be a bit too crowded but should give you some options. Sempione Park is another spot where you might see some single women who are approachable.
Like in many of our European dating guides old historic cities like this have plenty of day game options.
Chat With Girls Online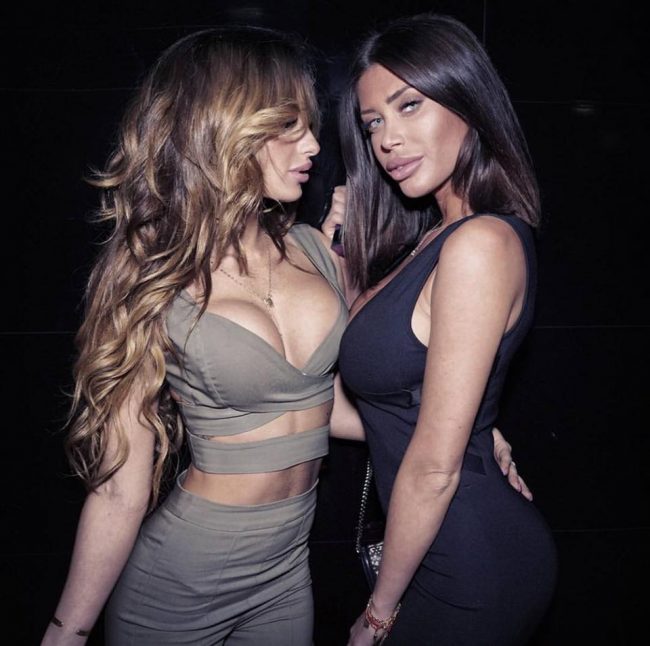 We assume that most of the guys reading this are probably not from this city for a couple reasons. First off, the post is in English, secondly locals often have a good enough grasp on their city.
Sure some locals may want to brush up or learn about some new places, but most of the visitors to this site are just passing through a city or are new to town. If that sounds like you then you may want to try to line up some dates before you arrive and Adult Friend Finder is a great site for that.
Why is it so great? Because the Milan girls you meet on that site are looking to get laid, not go on seven dates before they will hold your hand. It is a hook up site, not really an online dating site, so everything moves faster on it.
For a guy who is just passing through it is perfect, set up some 'dates' before you arrive and they are very likely to end the way you want them to end. You may not be banging any models on it, but you also won't need to wait in line for an hour and spend a thousand euros to get a bottle so you can get in VIP either.
If you are a local Italian guy and are in a bit of a dry spell it will work well for you also. There are over a thousand single women in your area of Italy using Adult Friend Finder, they all want to get laid, can you help them out?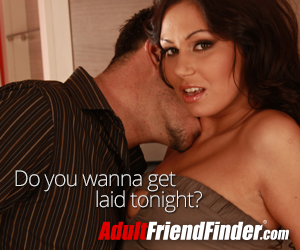 Milan Dating Guide
Now you know of the best places and ways to meet single girls near you and our Milan dating guide can take you the rest of the way. Finding a good date spot in this city will not be hard at all, the Navigli Canals are the old reliable option that can never be played out.
Plus this country is known for its great wine, there are so many nice patio bars with live music and good vino that a blind squirrel could pick one out. But if you are looking for some specific romantic restaurants or wine bars for a date in Milan visit:
If you want to try something less romantic than a canal cruise on the Navigli but more entertaining head to the Academy of Comedy. Or to go the opposite route and be as romantic as possible take her to a show at the Teatro alla Scala.
Day Date Ideas
Depending who you are with and how the weather is your day dates with Milan girls could go different ways. If you picked up a tourist they may want to walk around the Navigli, the Duomo, the Columns of San Lorenzo, and do a lot of window shopping.
If that is the case just hope she isn't a gold digger expecting you to buy her things at each store you walk past. We mentioned the Sempione Park before as a pretty good pick up spot during the day, it is also a nice spot for a date.
More good parks and outdoor areas include:
Indro Montanelli
Parco Lambro
Gardens of Porta Venezia
Giardino delle Vergini
Botanical Gardens
For something more adventurous go rock climbing at Rockspot Nordovest or for a more sophisticated date check out:
Sforzesco Castle
The Last Supper
Pinacoteca di Brera
Pinacoteca Ambrosiana
Bagatti Valsecchi Museum
Poldi Pezzoli Museum
Museo Del Novecento
Mudec
If you find a special girl and what to take a weekend getaway consider Naples. Or for somewhere outside of Italy try Geneva.
Enjoy Dating Milan Girls
This is another one of those cities that has an insanely high ceiling that will be very hard to achieve. You could potentially hook up with the hottest girl you have ever seen here, but luck will need to be on your side.
Some guys may want to go for it knowing their chance for success is low but the reward would be worth it. Get a hotel near the local singles nightlife and give it a shot.
Other guys will want to go for mere mortals and increase their chances of getting laid. You may want to meet single women near you on Adult Friend Finder, hook up, and then late at night see what you can make happen at the trendiest club you can find.
That wraps up our best places to meet girls in Milan and the dating guide, enjoy your time here.