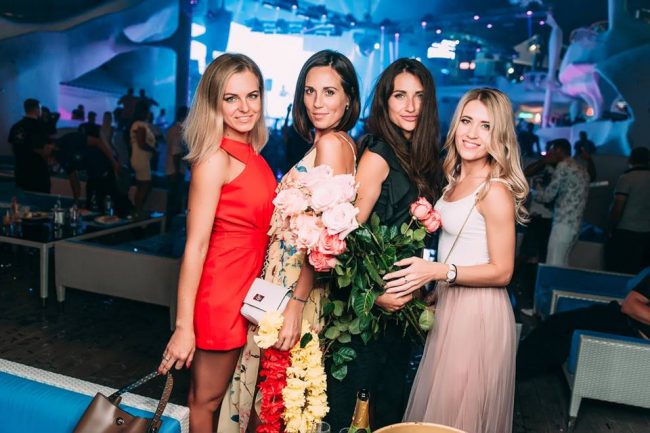 If you are looking for the best places to meet girls in Odessa with a dating guide then we have all the info you need. When it comes to picking up single women near you or the best spots for a date night there will be plenty to offer here.
When you visit will play a huge factor in where you want to stay on your trip. Why do we assume that most reading this are foreign men? Because we are writing in English and one thing you will notice while visiting is that English is not widely spoken here.
For that reason we will be giving some important travel tips and sharing advice on the local Ukraine dating and hook up culture in our final section. Before we get there we will cover the best nightclubs and pick up bars to meet single girls in Odessa.

There is a lot of nightlife here, some of it is downtown and some is by Arcadia Beach. Once that is covered in full we will talk about trying to meet women in your area during the day and the world famous online dating scene in Ukraine.
Then we will switch it over to our dating guide where we will list all sorts of romantic restaurants, cocktail bars, and fun things to do on your date night or more casual stuff if you can get them to meet up during the day. It won't be long until you have all the info you need to make it more likely you get laid.
Nightclubs & Pick Up Bars
For some specific singles bars and nightclubs to pick up girls in Odessa visit:
The most important thing a guy can do when visiting a new city in hopes of getting laid is to select the right location to make their home base. You want to be as close to the pick up bars and date night spots as you can be if you want to maximize your chances of hooking up.
You probably will want to visit during the summer months and if so that means you should stay near Arcadia Beach. This is where the best nightclubs in the city are found, Ibiza being the center of this Odessa singles nightlife area.
The second option, and maybe better option throughout the rest of the year, would be to stay downtown in the City Garden area. Deribasovskaya Street is loaded with pubs with live music, cafes, and restaurants for a night out.
We will be including a map with the best pick up and date spots later and the majority of them will be in those two areas. The easiest way to sum up the nightlife is in the summer party at Arcadia Beach, in the rest of the year the downtown singles nightlife area is just as good if not better. Plan wisely and you are far more likely to get laid when here.
Meet Odessa Girls During The Day
We could almost copy and paste the above section into this one. During the summer there will be women from all over Ukraine like Kiev or Kharkiv and other countries visiting here to go to the beach. Of course local Odessa girls will spend their time here as well.
Arcadia and Lanzheron Beach would be the best for meeting women in your area during the day for fast hook ups. Many of the above listed nightclubs will also have day parties going on.
Throughout the rest of the year the City Garden area will probably have more foot traffic. Plus there are always the old reliable malls and shopping districts:
EpiCentre K
City Center
Afina Center
Europa Mall
Riviera Shopping City
Arcadia City
One important thing to consider, how are you going to pick up local women during the day if you can't speak their language? Learning at least a bit of Russian before you come would not be a bad idea, or cross your fingers and hope they speak a little English.
Chat With Girls Online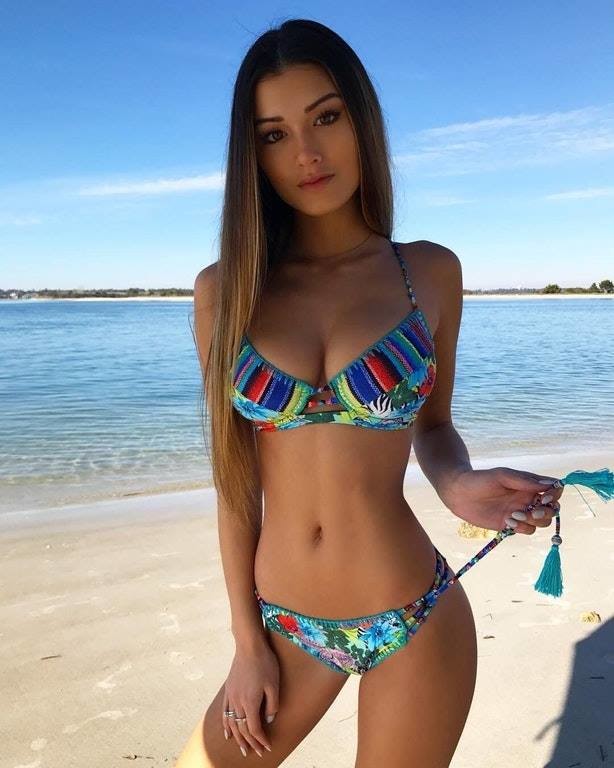 Online dating is very popular in Ukraine and many single women in Odessa use it to meet men, often times foreign men. It is a whole lot easier to try and start a conversation that crosses languages when you are just sending messages online instead of walking up to them face to face.
Our favorite site, Ukraine Date, even has a built in translator to speed up the process. Plus Google Translator and others are always there to get the ball rolling.
If you are going to be visiting we suggest you log on before you come so that you don't show up empty handed. A little bit of chatting online can really speed things up when it comes to dating or hooking up.
Chat with girls in Odessa on Ukraine Date and then invite them out on a date when you get to town. If you try to do both the meeting and dating once you are here you might not have enough time to start anything serious or get laid.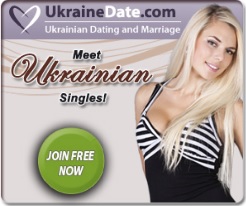 Odessa Dating Guide
Hopefully after reading the above places to meet single girls near you are going to have the confidence you need to make use of our Odessa dating guide. Getting a number is a great start, but this journey has many more obstacles to overcome.
You need to be able to show her a good time, Deribasovskaya Street is always a good go to when looking for things to do. Some of the best romantic restaurants and cocktail bars for your Odessa date night are:
One reason that you may prefer to stay on Deribasovskaya Street even during the summer is that many of the best spots for a date night are located downtown. It is a tough personal decision during that time of year, both areas have their own positives and negatives.
For a really romantic date night take her to see a show at the Odessa National Academic Theater of Opera and Ballet.
Day Date Ideas
Don't try to reinvent the wheel here, people in this part of the world don't get too many sunny days so when they do they have to take advantage of them. If the weather is nice take your Odessa girl to Arcadia Beach, Lanzheron Beach, or go to one of these parks:
Park Tarasa Shevchenko
Odessa City Garden
Istanbul Park
Palais-Royal Garden
A couple other cool places worth checking out on a casual date during the day would be:
Odessa Museum of Western and Eastern Art
Odessa Catacombs
Museum of Modern Art
Pushkin Museum
If you are going to travel around the country and want to head to a city that not many foreigners go to try Zaporizhia or Dnipro.
Tips For Tourists & Expats
We really covered most of the travel stuff already but will stress it again. The time of your visit is going to be the most important factor for where the nightlife is, during the summer get a hotel near Arcadia Beach, in other months get one downtown near Deribasovskaya Street and City Garden.
We aren't really telling you anything that other travel sites would say, but there is a reason why this info is so consistent. English speaking levels are really low here, brush up on your Russian or look for foreign tourists who may speak it better than the locals.
You get right around 36 hyrvnia for every $1 USD as of our latest update, though that rate can change. As far as the girls and Odessa dating culture goes it is very similar to what you find when meeting women in Kiev.
Many are interested in dating foreign men, but that doesn't mean many are interested in hooking up with a one night stand. Don't expect to go out to clubs and get laid every night, that is not at all common.
You will have the advantage of being surrounded by partying tourists which might loosen them up, but still usually expect to go on a few dates before you hook up. If you are only in town for a weekend that might make it hard which is why we suggested using Ukraine Date before you get here.
That way you can have things going in the right direction already to maximize your chances of getting laid. Another important note, there will probably be some prostitutes and gold diggers at the nightclubs, don't be surprised if some women in your area come on to you really hard and then ask you to pay them.
Enjoy Dating Odessa Girls
Visit during the summer and there will be thousands of beautiful women near you walking around Arcadia Beach all day long. Then they will go to party at Ibiza or other clubs in the singles nightlife areas, just hope that they are looking to hook up and not just be seen.
Remember to try online dating before you get here, technology speeds up everything and you will need to take advantage of it. That wraps up our best places to meet girls in Odessa with our dating guide, enjoy your time here.