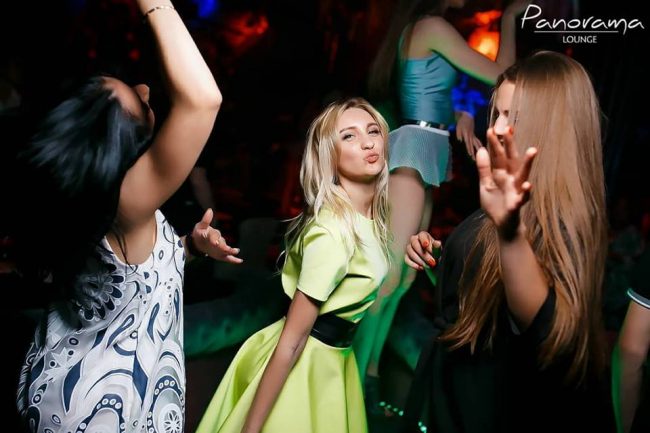 If you are looking for the best places to meet girls in Kharkiv with a dating guide you are in the right place. This city has plenty of options for picking up single women in your area and also where to take them on a date night.

Like usual we will start with the nightlife and hooking up, then mention where to meet single Kharkiv girls during the day and how you can use online dating sites which can work great here. Local date night ideas and more fun things to do during the day will also be covered.
At the end of this post we will share some quick travel tips and talk about the Ukraine dating culture, if you have never visited the country before we suggest you stick around for that last section.
Nightclubs & Pick Up Bars
These days a lot of guys will only care about a list of singles bars and nightclubs to pick up Kharkiv girls so here ya go:
One thing you will notice is that there really isn't one main singles nightlife area here. Things can be pretty spread out which makes going out to hook up with Kharkiv girls a bit more difficult than it needs to be.
We will be including a map with the best pick up bars, nightclubs, date spots and more pinned on it in the travel section. That should help you pick an area of town to stay in a little easier.
Much of the singles nightlife can be found between Constitution Square and Gorky Park. Streets like Sumska Street and Pushkinskaya have good nightlife on or nearby and would be solid options for a home base when trying to meet women near you.
This isn't like going out to try and hook up in Kiev where you can just head to Arena City and have a good chance of getting laid. Hope that the first club or singles bar you visit was the right choice or hop in a taxi and move on to the next one.
Meet Kharkiv Girls During The Day
Day game is one of those things that some guys love and some guys don't bother with. The problem here is that English won't be well understood so you better know a bit of Russian if you want a chance.
There are many universities around so cafes and parks near them would be good. Both Sumska and Pushkinskaya should have lots of foot traffic from single Kharkiv girls throughout the day and evening.
Gorky Park, Shevchenko Park, and Freedom Square also would be solid spots to meet women outdoors when the weather is nice. In the summer the Arizona Beach Club we mentioned in the singles nightlife section also throws pool parties which bring out some real talent as you can see from that video.
Or you can always use the old reliable and try to meet single girls in your area at malls and shopping districts like:
Trts Dafi
French Boulevard
Karavan Mall
Ave Plaza
Trk Ukraine
Chat With Girls Online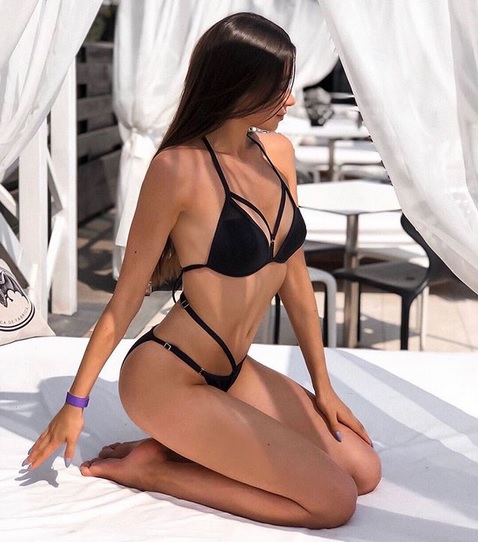 A lot of guys are kind of lost about what they are supposed to do when it comes to dating in this current social media age. When they go out to a club they feel like they see groups of girls near you at their own table taking selfies and blowing off any guy who approach.
When they walk around during the day if they see a pretty women she often has earbuds in and avoids all eye contact. Most men prefer to get a look of interest before they approach but with how anti-social many people have become those looks never come.
Don't sweat it, people are still hooking up as much as ever, maybe even more. We all just need to adjust to the times and these days you have to get onto her phone if you want any chance
How can you do that? Use online dating sites so when you meet her you are already there. The top dating site to meet single women online here is Ukraine Date.
It is the biggest in the country and is very popular. Being that this is the 2nd largest city in the Ukraine you can rest assured that there will be many single women using it, and often times they specifically use it to meet or hook up with foreign men.
If you are traveling through town try to log on a week or two before you come to start to get the ball rolling. Contact as many hot girls in Kharkiv as you can then chat with them or maybe even Skype.
When you arrive invite them out to a café during the day and set up a dinner and drinks date for the next night or coming weekend. Ukraine Date will help you to hook up, find a girlfriend, or maybe even a foreign bride.
Whatever you are hoping for can be accomplished with so many women in your area to chat with on this speed dating site. Don't worry local guys, it will work great for you too.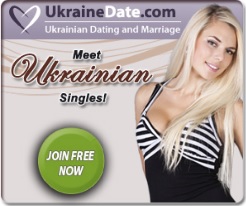 Kharkiv Dating Guide
We just listed plenty of ways to meet single girls near you so we need to pivot to our Kharkiv dating guide. It is always a great start to get one to go out with you but now you have to show her a good time on your date night.
Any of these romantic restaurants or cocktail bars should work out well:
You might want to go dancing in the nightlife after dinner, or see a show at the Kharkiv State Academic Opera and Ballet Theatre.
Day Date Ideas
Depending on the time of year your local day date options could be plentiful or slim. Hopefully you are here when the weather is nice and if so the girls in Kharkiv will definitely want to spend their time outdoors at places like:
Sarzhyn Yar
Skver Strilka
Mirror Stream
Gomilshanski Forest
Shevchenko Park
Gorky Park
Botanical Gardens
There is a cable railway that goes above Gorky Park which would make for a good cheap date option. Check out the view from above, then walk around the park and head over to a café afterwards.
Freedom Square is one of the biggest city squares in the world and is worth a visit, and in the summer the Arizona Beach Club we have mentioned multiple times before would be great. As are these museums and landmarks:
History Museum of the Southern Railway
M.F. Sumtsov Kharkiv Historical Museum
Pokrovsky Cathedral
Annunciation Cathedral
If you are here during the summer you could see if your date wants to go on a weekend getaway to party at the beach in Odessa. Or for a less touristy place to go consider Donetsk.
Tips For Tourists & Expats
Now we want to share some quick travel tips and talk about the dating culture in Kharkiv for a bit. The local currency is the UAH and you get a little over 36 for every USD at the time of our most recent update.
We mentioned it before but English isn't widely spoken at all here. Learn some Russian if you plan to spend a lot of time in this area of the world.
You can find a map of the metro system at this link. Remember to try to get a hotel somewhere South of Gorky Park and North of Constitution Square.
This will have you relatively close to most of the best nightclubs and singles bars in the city. For guys who are just traveling through and hoping to get laid a well located hotel is always important.
However it does need to be mentioned that the Ukraine dating culture doesn't often involve quick hook ups. Expect it to take some time before most girls in Kharkiv are ready to get laid, and some may take longer than you are willing to put in.
You might be able to hook up with some drunk club girl near you, but don't bank on it. That is why it is so important to contact as many girls on Ukraine Date as you can before you visit any city in this country.
The more you contact the more likely you are to find one who wants a quick fling like you do.
Enjoy Dating Kharkiv Girls
If you are planning a trip try to visit in the summer when the weather is nice. The good news is that Ukrainian women in your area are beautiful so many will catch your eye. On the other hand English isn't widely spoken, there isn't a strong hook up culture, and the nightlife is pretty spread out.
Either way you can still have a great time and maybe even get laid here if you put in the effort. That wraps up our best places to meet girls in Kharkiv with our dating guide, enjoy your time here.