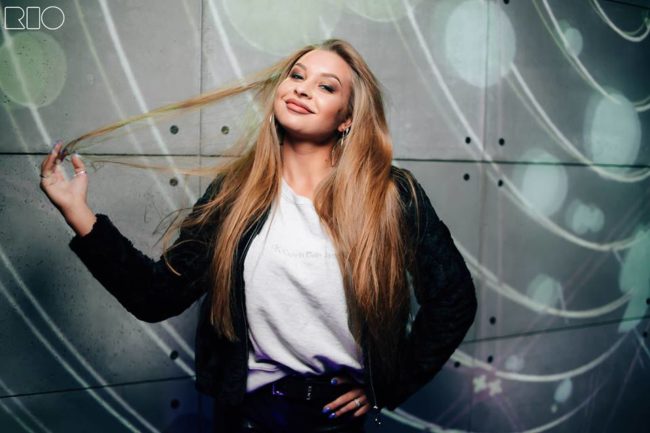 If you are looking for the best places to meet girls in Dnipro with a dating guide then we have you covered. In no time we will inform you about where to pick up single women in your area and also some cool things to do on your date nights.

We always like to begin with the best singles nightlife for hooking up, then we will move on to meeting Dnipro girls during the day and the best option for online dating. Things to do and ideas for a local date night will be covered in full as well.
We have covered many cities in Ukraine before, this one gets less tourists which may work in your favor, or maybe not.
Nightclubs & Pick Up Bars
Here is a list of the best singles bars and nightclubs to pick up Dnipro girls:
The main area for singles nightlife is downtown, Dmytra Yavornytskoho Avenue is often considered the heart of this city and the nearby Katerynoslavsky Boulevard also offers lots of things to do. We are going to include a pick up and date night map later and many of the spots we pin on it are on or between these two streets.
Get a room in that area of town to maximize your chances of getting laid with the single women near you. There is more singles nightlife spread around the city, but the downtown area definitely has the most places to try and pick up girls in Dnipro for a one night stand.
Overall the nightlife here isn't great for a city of this size, but if you are only on a short trip you will have enough places to party and try to hook up. But it isn't like going out to try and pick up single ladies in Kiev around Arena City.
Meet Dnipro Girls During The Day
Day game is not going to be easy unless you speak Russian, don't expect too many Dnipro women to speak English and don't expect to find many tourists to try and pick up either. That doesn't mean you shouldn't try if you can't speak the language, just don't expect great results.
Katerynoslavsky Boulevard is loaded with shops and cafes so it will be a prime place to meet single women in your area during the day. During the summer you could head to the beaches at Monastyrskyi Ostriv where people will gather to lay out under the sun or play volleyball.
When the weather isn't as nice you will need to head indoors to try and pick up girls at malls and shopping districts like:
МОСТ-сіті
New Center
Passage
Grand Plaza
Europe
Dafi
Chat With Girls Online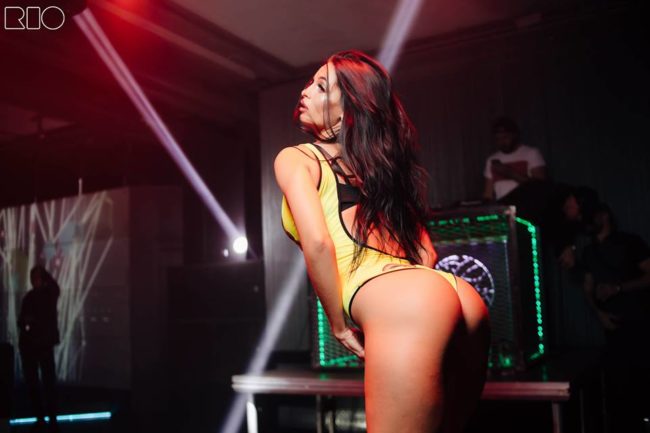 Any time you visit another country some things will be in your favor, while others will not. The main advantage foreign men can have is that they will make some of the single women near you curious which can lead to easy dates and potential hook ups.
On the other hand if you can't speak Russian and they can't speak English you are pretty much solely relying on physical attraction. But don't worry, Ukraine Dating is the biggest inline dating site in the country and will allow you to start to meet single girls in Dnipro before you even arrive in the country.
You can chat, do a video call, and get to know them so that by the time you finally meet they are already warmed up to you. There is even a built in translator on the site to help you get through that initial awkward part where you realize you can't communicate with each other.
Ukraine Dating has tons of single women from Dnipro using it, most will want to enter a serious relationship but others will be on there just because they need to get laid. If you are traveling around the country and hoping to hook up or get a beautiful girlfriend along the way you won't find a better wingman. Plus it will work just as good for you local guys.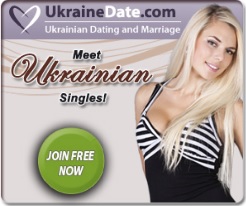 Dnipro Dating Guide
After reading all of those places and ways to meet single girls near you our Dnipro dating guide needs to fill you in on the rest. You have to show her a good time on your date night if you want it to lead anywhere.
Katerynoslavsky Boulevard is a great option for a date night with many places to choose from. Around the city any of these romantic restaurants or cocktail bars will work well:
Reporter at Barrikadnaya St, 2
Beer House at Sichovykh Striltsiv St, 3
Abajour at Yevhena Konovaltsia St, 11
Nabuhiko at

 

Haharina Ave, 27

Papa Karla at

Dmytra Yavornytskoho Ave, 27

Artist at Soborna Square, 2A
Edburg at

Baikal's'ka St, 22

Senator at Hoholya St, 4
Quartiere Italiano at Kharkivs'ka St, 3
Felicita at

 

Dmytra Yavornytskoho Ave, 88

Butchers & Bootleggers at Dmitriy Yavornitskiy Ave, 40
After dinner go grab some drinks in the nightlife or see a show at the Opera & Ballet Theatre.
Day Date Ideas
In this part of the world people have to enjoy any sunny days that they get, if you plan your trip wisely and are here when the weather is nice take her outdoors:
Taras Shevchenko Park
Park Lazarya Hloby
Volodi Dubinina Park
Remember the beaches on Monastyrskyi Ostriv, they can be a good way to spend an afternoon together. There are also some islands on the river that you can take a quick boat ride to and then do some exploring.
For something more cultured on your local date during the day try these landmarks and museums:
Dnipropetrovsk National Historical Museum
The Museum of Vintage Cars
Preobrazhensky Cathedral
Menorah Centre
For more cities to try and meet beautiful Ukrainian women off the normal tourist trail try Kharkiv, or Zaporizhia.
Tips For Tourists & Expats
We aren't going to write a full travel guide here but do have some more tips for the single men who are reading this. You get about 24 hryvnia for every US dollar as of our most recent update, and you can find a map of the metro system here.
Remember to try and get a hotel downtown near the singles nightlife. A well located room on Dmytra Yavornytskoho Avenue or between there and Katerynoslavsky Boulevard will have you near many of the best nightclubs, pick up bars, and date spots this city has to offer.
Having a room close to where you meet them or take them out will really improve your chances of getting laid. As far as the dating and hook up culture in Dnipro go it is much like the rest of Ukraine.
Expect most girls to be pretty conservative sexually, you will probably have to take them on a few dates before they are ready to get laid. You might hook up the first night if you get lucky, but don't count on it.
The biggest obstacle you are going to have to deal with is the language barrier. Just speak slowly, and even if you can't communicate make it clear that you are having a good time. Smile a lot, laugh, crack some jokes and keep the mood as light as possible.
If you are having a good time then they probably will also. Oh ya, if you are planning a trip make sure to come in the spring or summer. There is no reason to visit in the middle of winter.
Enjoy Dating Dnipro Girls
If you have any tips to share please leave them in the comments below. We are always glad to hear about new date spots or places to pick up single ladies.
Don't forget to contact the women in your area on Ukraine Date before you arrive. The more contacts you make the higher your chances of getting dates and hooking up.
That wraps up our best places to meet girls in Dnipro with our dating guide, enjoy your time here.