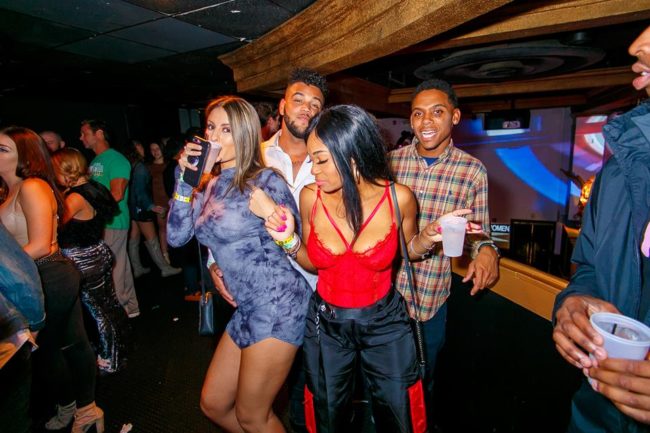 If you are looking for the best places to meet girls in Myrtle Beach with a dating guide then you found the right post. Just give us a few minutes so we can inform you about where to pick up single women in your area and also some great ideas for a date night.

We always like to begin with the local nightlife, then we will move on to where you can meet single Myrtle Beach girls throughout the day or how to use online dating sites to your advantage. Date night ideas and more things to do during the day will also be discussed.
The goal is to help you hook up or find a girlfriend as quickly as we can so let's get this started.
Nightclubs & Pick Up Bars
Here is a list of singles bars and nightclubs to pick up Myrtle Beach girls:
The main area for singles nightlife would be Celebrity Square at Broadway by the Beach. This is a bar and nightclub complex with multiple venues located in the same place.
This makes it a lot easier to hook up with girls in Myrtle Beach, hit up one spot and if you don't like the girl to guy ratios or talent inside just move on to the next. You can also find plenty of pick up bars along Grand Strand and North Ocean Blvd right by the beach to search for a one night stand.
Definitely try to get a hotel as close to one of these areas as possible. Like most beach towns the nicer the weather the more women to hit on that will come into town and the more likely you will be to get laid.
During spring break you will find lots of girls from Charleston, Asheville, and the nearby universities coming here. Plus long weekends like Memorial Day, Labor Day, and even the 4th of July can get really crowded.
Some guys will prefer to try and pick up women with more options, others will think there is an easier chance of finding local hook ups without as much competition around.
Meet Myrtle Beach Girls During The Day
Hanging out at the beach probably wouldn't be a bad idea. On the sand or just walk along the boardwalk to catch single women in your area coming and going.
Another option would be to meet Myrtle Beach girls at malls and other gathering points like:
Broadway at the Beach
Village Square
Coastal Grand Mall
The Market Common
Barefoot Landing
Northwood Plaza
On Sundays you can find some great day parties at The Boathouse Waterway Bar & Grill as well.
Chat With Girls Online
A lot of guys are starting to feel like dating has become a lost cause in this social media era. How often do you see a sexy girl near you who isn't buried in her phone or listening to headphones?
It doesn't happen very often, does it? Then if you go out to a nightclub and see a group of women do they actually mingle or dance with other people?
Often times you just see them standing around their table shooting selfies or videos for social media with the same group they came with. Everyone is a star in their own mind, and good luck finding a girl in your area with over a thousand followers that is still level headed.
But you don't need to give up, girls in Myrtle Beach are hooking up just as much as ever before. Heck, they probably even more, it just may not appear to be that way.
In the modern age you have to find your way onto a ladies phone if you want any chance with her. The easiest way to do that is to use online dating sites, and there are numerous options for them.
We aren't going to bore you with Findmywife.com or any of the hundreds of sites to meet your future bride. You can easily find those on your own and any should work well enough.
Instead we have a great tip for guys who just want to get laid and not give up their freedom to do so. Try using Adult Friend Finder, the biggest hook up dating site in the world.
There are hundreds of girls in South Carolina using this site to get laid, and tens of thousands in the Southeast region. Think about how nice it would be to meet a local girl who wants to hook up like you that you won't need to lie to or lead on.
No being fake, no acting, just be yourself and have some fun. If you want to have casual sex in Myrtle Beach or anywhere then the girls on Adult Friend Finder are the answer. It is a great way to bring the wild beach party atmosphere back to your hometown when the vacation ends.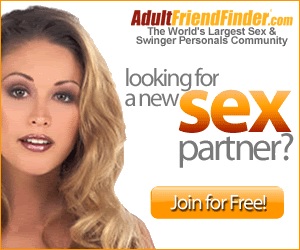 Myrtle Beach Dating Guide
We just fully covered the best ways to meet singles near you, now our dating guide for Myrtle Beach can fill you in on where to show them a good time. Getting a girl to go out with you is definitely a positive, but now you have to show her a good time on your date night.
Any of these romantic restaurants or cocktail bars should work out well:
After dinner and drinks you could go watch the Carolina Opry or see who is performing at the Carolina Comedy Club.
Day Date Ideas
Once again don't overthink this, the beach is the perfect spot for a day date. If you get bored of laying out under the sun here are some other outdoor places to check out:
Grand Park Recreational Complex
Myrtle Beach State Park
McLean Park
Waccamaw National Wildlife Refuge
Brookgreen Gardens
You could just take a romantic stroll along the boardwalk and find things to do at Broadway at the Beach. For more adventure you could do sport fishing, take one of the numerous boat tours like the Carolina Rover Eco Tour, or head to the Radical Ropes Adventure Park.
Family Kingdom Amusement Park can be fun, or for some more sophistication on your date during the day try:
Hollywood Wax Museum
Ripley's Believe It or Not!
Patriots Point Naval Museum
Ripley's Aquarium
If you prefer big cities to small beach towns check out our list of date spots in Charlotte. On the other hand if you can't get enough of the beach try Hilton Head next time.
Enjoy Dating Myrtle Beach Girls
Luck will have a lot to do with your chances of hooking up here. You never know what the crowd will be like at a touristy beach town until you visit.
One weekend there might be terrible girl to guy ratios and all of the girls might be with a boyfriend. The following weekend the singles nightlife could have so many women near you that it would be like shooting fish in a barrel.
Either way, you can improve your chances of getting laid at any time by logging on to Adult Friend Finder. That wraps up our best places to meet girls in Myrtle Beach with our dating guide, enjoy your time here.