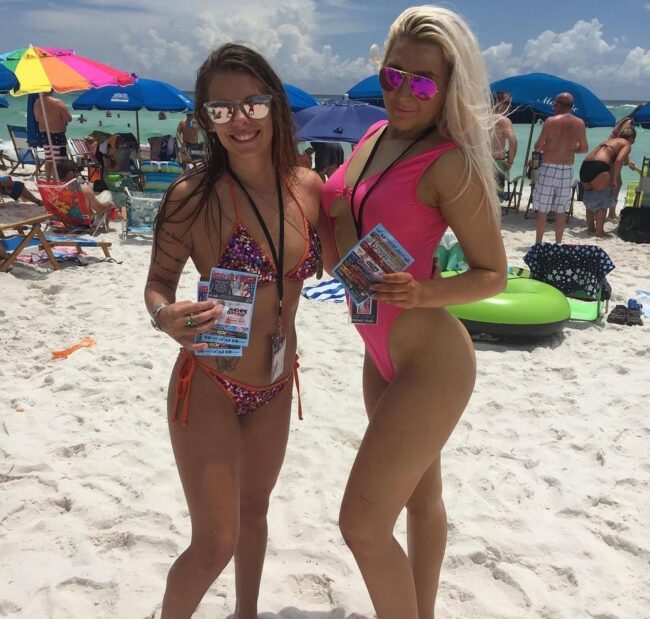 If you are looking for the best places to meet girls in Panama City Beach, Florida with a dating guide we are here to help you out. It will not take us long to fill you in on where you can pick up single women in your area as well as some great spots for a date night.

Many of you are probably hoping to hook up in the nightlife so that is how we will kick this off. Once partying at the bars and nightclubs are out of the way we will move on to meeting single Panama City Beach girls during the day or how you can use online dating sites to speed things up.
Local date night ideas and all sorts of fun things for the two of you to do together will also be discussed. If you love traveling then you can look through more of our dating guides for the Southeast at that link.
Nightclubs & Pick Up Bars
Here is our list of the best singles bars and nightclubs to pick up Panama City Beach girls:
Like most beach towns this one is not all that difficult to figure out. The main area for singles nightlife near you would be around Front Beach Road and Thomas Drive.
This is where you used to find Club La Vela which was the epicenter of the nightlife universe here for many years. It was big enough on its own to suffice, but you can also find plenty more bars and clubs to hook up with Panama City Beach girls right nearby which is good because we have heard it won't be re-opening after the damage it took from Hurricane Michael.
Still, we highly suggest that any single men that are reading this before they plan their trip book a hotel as close to Front Beach Road and Thomas Drive as you can. You don't want to pick up a girl in your area at a bar and then try to get her to drive across town to your room, have a place to take her nearby.
Of course this is a major Spring Break destination so that is when the wildest parties will be. Other times throughout the year the nightlife will be a lot more hit and miss.
One thing you may want to do is get the Panamaniac Card or one of the other club passes that will be offered in the area. It costs a little money but it will let you skip lines, get free entry, and some free drinks inside the clubs as well.
There are plenty of single women in Tampa Bay and Saint Petersburg and guys can have a lot of fun in that town as well.
Meet Panama City Beach Girls During The Day
If you are here during Spring Break then finding a party any time day or night won't be hard. Girls will be at the local bars and nightclubs early and the beach in that area usually gets pretty wild.
The Summit has fun pool parties, and there are 27 miles of beach here that you can stroll up and down looking for more girls in your area to chat with. On a rainy day or when less tourists are here you can try to pick up single women at Panama City Mall, Pier Park, or the Beach House Market.
Chat With Girls Online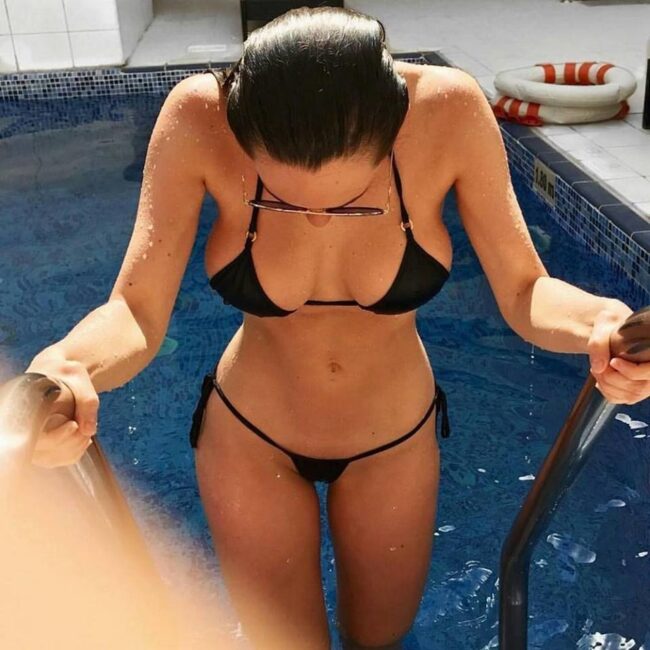 We can't be the only ones who think life is a little weird right now can we? Most of us spend more time on 'social media' than we do living in the real world, and what is less social than social media?
We all know that most girls in Panama City Beach won't ever notice their DM's, all they really seem to notice is how many likes their latest selfie got. That can make it pretty hard for us single men to get laid, particularly when they use bars and nightclubs as their new backdrop for their latest content.
It just feels like every time we go out to party these days the women we see aren't there to hook up, they are there to take more photos and videos. It isn't always like that though, and you can actually find girls near you online who want to get laid if you look in the right places.
You can actually have a lot of success on Adult Friend Finder in Florida and all around the US. Sure, scrolling through profiles and sending out messages may not be as fun as partying at a wild nightclub, but if it gets us the end result we are looking for then what is the difference?
Adult Friend Finder isn't about finding true love, starting a family, and getting married. It really isn't even a dating site, it is a hook up site which is great.
When every girl in Panama City Beach using it knows she is there to get laid and not to find love it makes our job a whole lot easier. You don't need to lead them on, you don't need to lie and play games, you just need to invite a bunch of them over and have fun with the ones who say yes.
Even better, use it to bring this wild Spring Break party atmosphere back to your hometown once the dream vacation ends.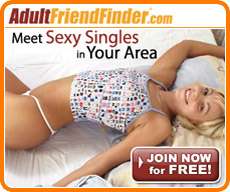 Panama City Beach Dating Guide
Now that we have covered the best ways to meet single girls near you this Panama City Beach dating guide needs to help you show her a good time. You are only going to hook up if your date night is on point.
Any of these romantic restaurants and cocktail bars could do the trick:
After your meal you could go party in the great singles nightlife in your area, take a romantic walk along the beach, or see a live show at The Todd Herendeen Theatre at 8010 Front Beach Road. You could also try doing some karaoke at Newby's Too.
Day Date Ideas
You probably don't need to overthink this one guys. All these girls visit Panama City for the beach, so start there.
If you feel like she is getting bored of the sun, sand, and parties then try something else but many girls will hope to spend as much time there as possible. Many women are addicted to caffeine these days so grabbing a coffee at The Pour may not be a bad idea on a casual date while the sun is out.
Other options would be to go to one of these nice parks:
Rick Selzer Park
Frank Brown Park
St. Andrews State Park
Visit tourist attractions like:
WonderWorks
Race City Amusement Park
Emerald Falls Rec Center
Ripley's Believe It or Not!
The Zoo
Gulf World Marine Park
Emerald Falls has all sorts of stuff like mini golf, go-carts, bumper boats and more. Go out on the water to try deep sea fishing, ride waver runners, or try a banana boat.
You can also find a much calmer beach if you take a boat over to Shell Island. Some historic places to visit are the Man in the Sea Museum, or the Publishing Company and Museum.
If you are curious to learn about how the scene here compares to Daytona Beach check out that link. Or if you want to party with college girls outside spring break times consider spending a weekend in Winston-Salem.
Enjoy Dating Panama City Beach Girls
That is all that we have to share for the time being but we will continue to update this page a couple of times a year. If you have any of your own advice or want to correct any out of date information here please go ahead and do so in the comments.
Also don't forget about the single women near you on Adult Friend Finder who are always ready to hook up here and back in your hometown. That wraps up our best places to meet girls in Panama City Beach, Florida with our dating guide, enjoy your time here.