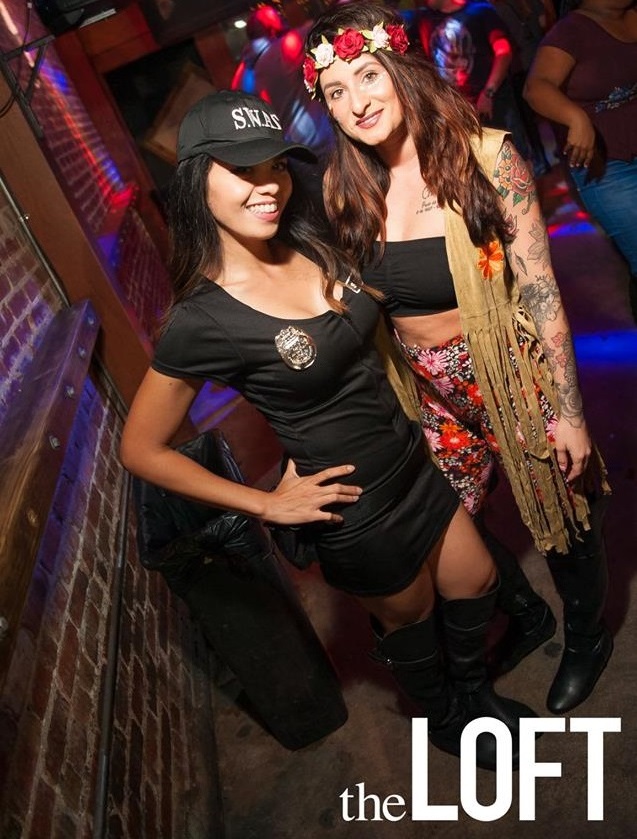 If you are looking for the best places to meet girls in Jacksonville and a dating guide for this town then welcome to the right post. Within a few minutes you will be up on the current scene for picking up single women in your area or finding good romantic date spots.

This may not be a city that is known for vibrant nightlife like Miami but you can still find some fun places to go out and party here. Like always we will begin with the best nightclubs and pick up bars to meet single Jacksonville girls.
Next we will cover places to meet local women during the day and your best online dating options. From there we will make the transition to the date night guide. Romantic restaurants, cocktail bars, and things to do during the day will all be mentioned.
Whether your goal is to find a new girl to hook up with or show your wife a nice night out you will find all the info you need here.
Nightclubs & Pick Up Bars
Currently some of the best singles bars and nightclubs to pick up girls in Jacksonville are:
The singles nightlife is where we always start, and that is because most guys feel more comfortable trying to meet sexy girls in your area after dark. Alcohol will give you the courage to make that initial approach, and it will make the single women a lot more approachable as well.
As we were just mentioning much of the best nightlife area for singles in this city will be near the beach or Riverside, particularly around King Street. Try to get a hotel room as close to either so that if you do happen to find a girl who wants to hook up you don't have to travel to the other side of town to get back to your place. Near Jacksonville Beach would be another solid area to stay.
If you know of any other cool places to grab a drink or if any of the above spots close down please let us know in the comments so we can keep this list updated. If you don't like the scene here maybe you will have a better chance of getting laid in Tampa Bay which is a few hours drive away.
Or go down to party with spring break girls in Daytona Beach in mid March, bike week is also going on and you won't believe how wild it can get.
Meet Jacksonville Girls During The Day
Once again the two main nightlife areas we have discussed will also be the focal point for day game. When trying to meet local single women during the day Jacksonville Beach will probably be your go to spot, at least on a sunny day.
Everyone loves to head to the beach so you should have plenty of options around. The Riverside area will also be good, check out some cafes or shops in the surrounding regions of either place.
Other beaches you could visit would be Atlantic and Neptune, or try to meet Jacksonville girls at malls like:
St. John Town Center
River City Marketplace
Orange Park Mall
The Avenues
Avonlea Antique Mall
Chat With Girls Online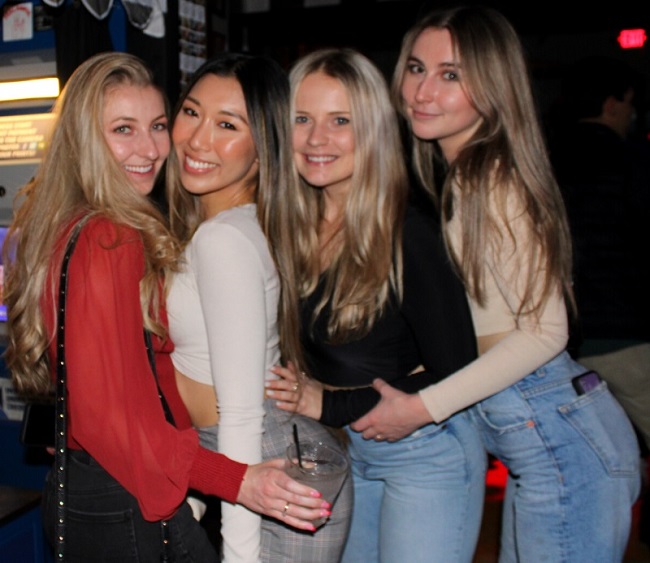 We originally posted this in 2018 but we update it every few months to keep our lists fresh. We are pretty sure one thing won't change, and that would be how important online dating will always be in the future.
People don't still use typewriters or rotary phones, technology improved on both long ago. Well the same can be said here, when you want to meet singles near you online dating is the quickest and easiest way to do it.
Most guys don't want to go walk up to a girl who is tanning at the beach, and you never really know what you are going to get at a bar. But with online dating you can send out messages to hundreds of single Jacksonville girls in a few hours and find the right one for you.
We all know about the sites for meeting your perfect match, but what site should you use when you just want to hook up and aren't ready for a serious relationship. The answer is simple: Adult Friend Finder.
This adult dating network has been around for over a decade and has tens of millions of users worldwide. There are thousands of local women in Florida and over a hundred single girls in Jacksonville can be found using this site to get laid as of our last check.
Adult Friend Finder isn't about buying a ring and starting to plan the wedding, it is only about having some casual sex as soon as possible.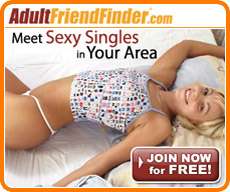 Jacksonville Dating Guide
Now you know of the best places and ways to try and meet women near you and our Jacksonville dating guide will try to fill you in on the rest. Cool, you got a girls number, but now the hard work starts.
Where are the best romantic restaurants or cocktail bars for a date here? We are glad you asked, and our answers would be:
You could also visit these concert and live performance venues on your date night:
Depending on who is performing some of those could have been listed at as places to pick up single women in our nightlife section too.
Day Date Ideas
If the weather is nice take advantage of it and get out under the sun. Some of the best beaches for a casual date during the day would be:
Jacksonville Beach
Atlantic Beach
Neptune Beach
You may also want to go over to Fernandina Beach on Amelia Island. If she is a nature lover or if you want to delay showing off your beach bod some other good outdoor areas include:
Memorial Park
Kathryn Abbey Hanna Park
Big Talbot Island State Park
Little Talbot Island State Park
Timucuan Ecological & Historical Preserve
A float trip down the Ichetucknee River could be a great idea if you are with the right partner. Those who want to try and involve alcohol on their date during the day with girls in your area can go to these bars that have games and entertainment in case the conversation is lacking:
Go-karting at the Autobahn Indoor Speedway could be fun or see if the two of you can get out of The Escape Game together. Classier options can be found at:
Cummer Museum of Art & Gardens
Ritz Theater Museum
Brumos Collection
Museum of Contemporary Art
Mussallem Galleries
For a weekend getaway when was the last time you went to Disney World? Or if you really want to surprise a special girl take her to Puerto Rico.
Enjoy Dating Jacksonville Girls
We tried to cover the scene as well as we could but if you have any more tips we would love to read about them in the comments. Riverside and the beaches are both solid areas where you can always find some things to do.
There isn't a ton of nightlife for singles here, but there are more than enough places to try to pick up some sexy ladies around town. Get their number, invite them to the beach, head to dinner, and hopefully you will be hooking up soon.
If you are struggling to get laid and need to make something happen quick don't forget about the single women near you on Adult Friend Finder. That wraps up our best places to meet girls in Jacksonville and the dating guide, enjoy your time here.