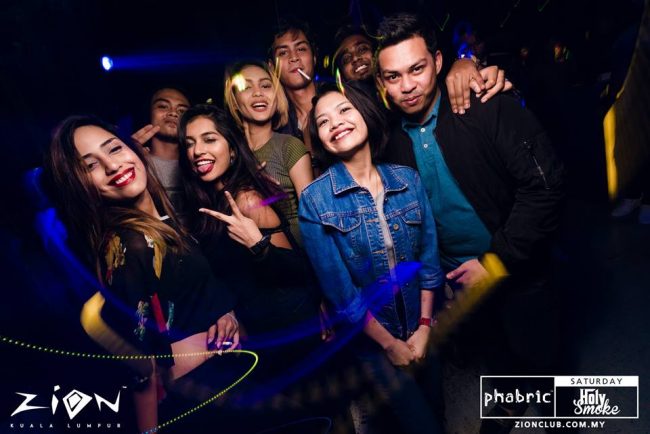 If you are looking for the best places to meet girls in Kuala Lumpur and a dating guide for this city then we have all the info you are going to need. This post is full of spots to pick up single women in your area in addition to romantic restaurants for a date and creative ways to entertain any sexy ladies you might encounter.
However this is not your standard place to try and hook up, and you may be surprised to read about some of the reasons why. The biggest being that it is actually illegal for foreign men to sleep with Muslim Malaysian girls before marriage, making it against the law to hook up with a large percentage of the available targets out there.
Does that mean no foreigners are getting laid with local Kuala Lumpur girls before they tie the knot? Of course that isn't the case, but it does mean you need to be discreet and you need to plan your trip wisely.

We will start off with the best places to meet girls around town mentioning the best nightclubs, the main area for singles nightlife, some decent day game options, and online dating. Then we will switch things over to the Kuala Lumpur dating guide where we will tell you about some great date spots and cool things to do.
At the end we will give some quick travel tips for tourists and expats that will make things a bit easier for you here.
Nightclubs & Pick Up Bars
Some of our favorite pick up bars and nightclubs to meet single girls in Kuala Lumpur are:
There are some major pros and cons to the singles nightlife here. On the plus side you can go out in Changkat Bukit Bintang or to TREC where Spark (formerly Zouk) from the above list is at any night of the week and find plenty of sexy single women in your area to try to hook up with.
We love cities that have a nice concentrated bar district and Changkat Bukit Bintang is exactly that. However this is the touristy nightlife area and most of the women out partying here are going to be from other countries. That isn't a bad thing, we are just saying.
The top four venues we listed above are all located right in the heart of Changkat Bukit Bintang and are very easy to find. Most tourists stay in this area and if you are hoping to get laid on your trip then it would probably be wise for you to stay in this area also.
If you wanted to party with the locals there are some singles bars in Bangsar that might be more to your liking. One important note about the nightlife in Malaysia is that alcohol is very expensive, drink prices don't match up with how much everything else costs.
If you are going to a club and want to skip the line just tell the door guy you want to get bottle service and they will probably let you right in without having to pay the cover. If you get bottle service they don't jack up the prices near as much as they do on a per drink basis so it ends up evening out.
You can also use the above trick when out at bars or nightclubs in Johor Bahru.
Meet Kuala Lumpur Girls During The Day
Meeting Kuala Lumpur girls during the day is also a bit tricky. We will get more into this later on in the tourist and expat tips, but your average Malaysian woman is going to be extremely conservative.
You probably won't see them out partying in the Bukit Bintang nightlife, and there is a very good chance they are either virgins or will only hook up with a very serious boyfriend. Keep that in mind when you are trying to figure out who to approach.
Our opinion is that you should pretty much just cross them off your list unless you see a girl who is so hot that you have to try. Focus more on any girls in your area from China, India, or other foreign countries that you see.
That means once again Bukit Bintang is a great place for day game. All of the tourists will be grabbing lunch, sitting at cafes, or walking around this area at some point during the day. They are the easiest women to sleep with so stay where you know you can find them.
Other spots to meet girls in Kuala Lumpur during the day would be some of the huge shopping malls you can find here like:
The Pavillion
Suria KLCC at Petronas Towers
Mid Valley Megamall
Star Hill Gallery
Chat With Girls Online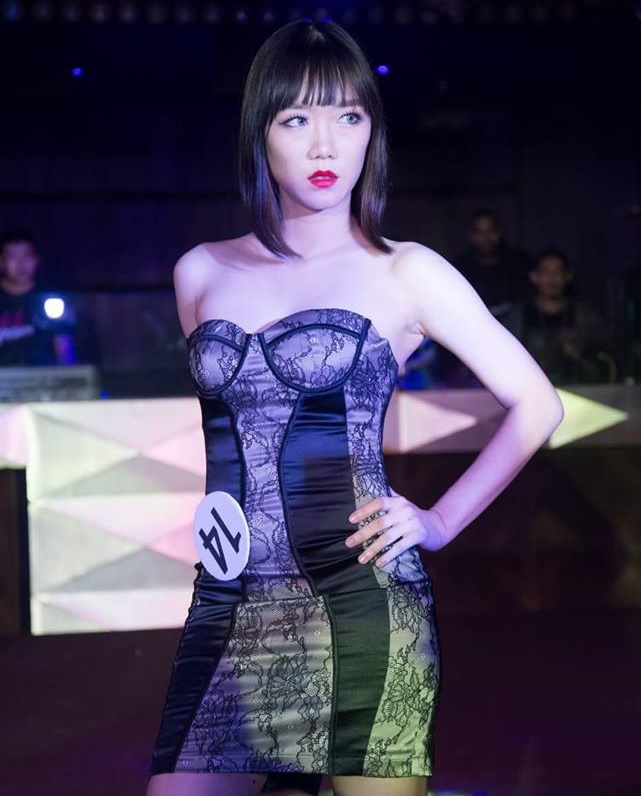 Lets say you are the type of guy who likes to eat the local food when he travels somewhere and also likes to try to sleep with the local women. While it can be hard to find KL girls who are looking to hook up there certainly are some out there.
This is a very large city with a big population, they aren't all prude. Malaysian Cupid is the largest dating site you will find here and it will allow you to contact many single girls in your area in a large amount of time.
Not only will it be the Malaysian women, but there are a large number of Chinese girls who live in Kuala Lumpur on it also who will be much quicker to want to get laid. Malaysian Cupid can help you to meet girls online before you get into the country, you will be a lot more likely to get laid if you already have some numbers in your phone before you arrive.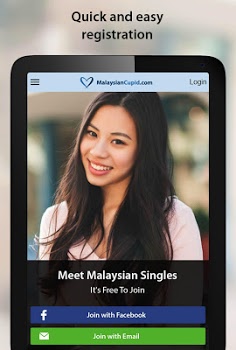 Kuala Lumpur Dating Guide
Now you know most of the best spots to pick up single girls near you, our dating guide for Kuala Lumpur will try to help you hook up with them. Sure, you might just meet a slut at a bar and get laid the first night but usually you need to wine and dine them a bit before they are ready to sleep with you.
For that reason lets start with some romantic restaurants for a date:
This city is also known for its world class rooftop bars which can be OK places to meet single girls in your area but they are probably better spots to bring a date with you. Some of our favorite cocktail bars in the city are:
Depending on your budget many of the above may not be considered affordable. If you are looking for a cheap date spot in Kuala Lumpur the Plaza Mont'Kiara's Fiesta Nite at Fountain Courtyard, Plaza Mont'Kiara, 2, Jalan Kiara. Then you can go check out the free street art at Laman Seni 7.
You should also notice many of those bars are at fancy hotels, if you had a room at one it would make for a very smooth transition back to your bed after your drinks. Heading to TREC on a date night is always a good idea as there are tons of restaurants and places to party all in one small area.
Day Date Ideas
Most of our day date ideas are going to revolve around the great natural beauty this country has to offer. You could take a walk above the canopy at Bukit Nanas, or visit the Kanching Waterfalls. Broga Hill makes for a great hike and when you reach the top you will have exquisite views of the city.
The Putrajaya Tropical Botanical Gardens make for a cheap date during the day, or you can make a terrarium at Ohsum Mossum located in Sunwaymas Commercial Centre. If you want to take a short getaway then head over to Pulau Payar Island for the afternoon.
For a day date that isn't nature related check out the Breakout escape rooms at Avenue K on Jalan Ampang. Or go to museums like the National Art Gallery or National Museum of Malaysia.
And if your Kuala Lumpur girl is the creative type she would probably love going to Art & Bonding.
Tips For Tourists & Expats
Now lets give some travel and dating tips to the tourists and expats out there. We have already briefly covered much of this stuff throughout the guide, but they are important enough to mention again.
Alcohol is going to be costly, buy some at the duty free shop at the airport if you want to save some money. Speaking of money the local currency is the ringgit and you get around 4.8 ringgit for every $1 USD as of our most recent update.
There is a really good subway line here, and this map will make it easy for you to learn your way around the city. When you come in from the airport a taxi will be expensive but you can take the train into town for 40 ringgit.
The fact that it is illegal for foreign men to get laid with local Malaysian girls does complicate things. However since most local girls are very religious and conservative it usually doesn't come into play. A lot of guys are put off by this country because it is Muslim, but safety is unlikely to be an issue.
Being Muslim really has nothing to do with it, it is more that they are highly religious. You aren't finding many devout Christians who are sluts either. No matter what religion you follow if it is a big part of your life then you are probably going to be sexually conservative and that is the case here.
A lot of hotels do not allow you to bring a guest back with you if you didn't check them in when you made the reservation. But you can find some girl friendly hotels in Kuala Lumpur and if your goal is to hook up you definitely should stay at one:
If you are looking for a weekend getaway maybe consider visiting Penang or Langkawi.
Enjoy Dating Girls In Kuala Lumpur
Most guys reading this aren't likely to have time for much serious dating to go down. We assume a huge chunk of our readers are going to be tourists who are just backpacking through the region and will only be here for a few nights.
If that is the case then focus your efforts on the like minded women near you staying in Bukit Bintang. They are here to have a good time, many of the single ladies traveling through will be down to hook up if they find the right guy.
Don't forget that you can meet some local girls on Malaysian Cupid before you arrive in town as well. That wraps up our best places to meet girls in Kuala Lumpur and the dating guide, enjoy your time here.