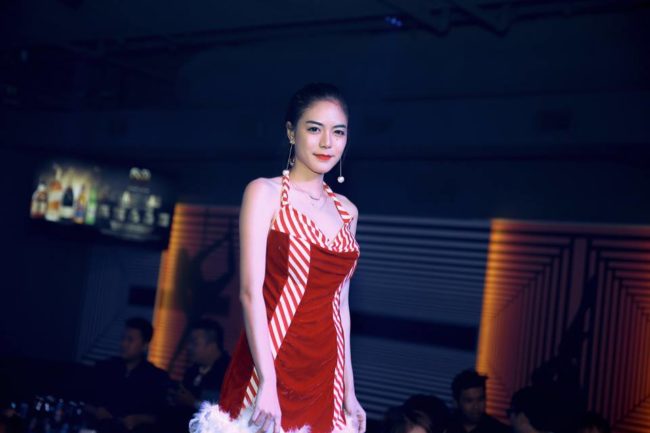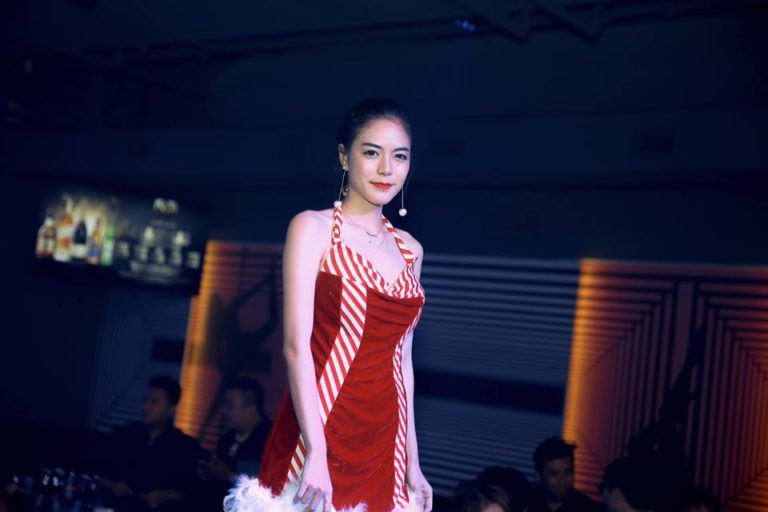 If you are looking for the best places to meet girls in Johor Bahru with a dating guide then you found the right post. Just give us a few minutes and we will let you know where to pick up single women near you and also some great spots for your date nights.

We always like to begin with the nightlife, meeting single Johor Bahru girls during the day will come next and then online dating sites which might be your best option here. Local date night spots and more casual things to do during the day will also be discussed.
Then we will give some quick travel tips and talk about dating and hooking up in Malaysia for a bit, and that is all we've got.
Nightclubs & Pick Up Bars
These days a lot of people will only care about a list and not words, so here are the best singles bars and nightclubs to pick up Johor Bahru girls:
Some may be wondering why we didn't list Aruka the Walk which has been one of the more popular clubs in the city for many years. Aruka the Walk turned into Flying Pagoni and then it closed at the end of 2018. If you know of the new name for whatever club takes its place in the future please let us know in the comments at the end of this post.
We like to think of things more as what areas are best for partying and hooking up, not necessarily which venue is best. We are including a pick up and date spot map later, and the best area for singles nightlife in Johor Bahru to meet girls in your area can easily be figured out.
You either want to stay near the Duty Free Zone by Freedom Ultimate Club, by Plaza Sentosa where you can find the former Flying Pagoni, or close to Dee Bangkok and Pixie Entertainment. These are some of the hottest clubs in the city for hooking up and they are all located near other nightlife.
The good news is that they are only a few miles apart from each other, stay right near one of those areas or somewhere in the triangle between them if you hope to find a one night stand. We do need to mention that there are going to be prostitutes at bars here.
This city is located near Singapore and many guys hop the border for red light activities. When you go out to nightclubs and bars in Johor Bahru prostitutes and hostesses are quite common.
We will cover what trying to get laid with the local women will be like more in the travel tips section.
Meet Johor Bahru Girls During The Day
Meeting girls during the day isn't really easy anywhere, but it is going to be even harder here. Why? Because most Malaysian women are extremely religious and probably aren't going to enjoy being hit on as they go through their daily routine.
The reason nightlife is better is because if a girl is out at a bar or club she probably isn't one of the very conservative and religious women we are talking about. Again, we will cover the dating culture in Malaysia later but day game should not be a priority.
If you do want to give it a shot meet single girls in Johor Bahru at malls and shopping districts like:
KSL City
Sutera Mall
Pandan City Mall
Johor Bahru City Square
Paradigm Mall
AEON Mall
Try to hit on other tourists or expats.
Chat With Girls Online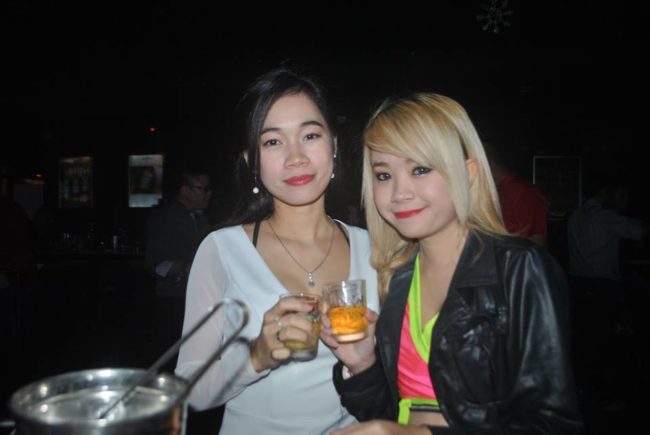 Overall this is not a great city to visit if hooking up with lots of girls in your area is on your agenda. Well, the red light district is an option, but we don't mean paying for it.
The simple truth is most Malaysian girls aren't interested in getting laid for the fun of it. They want to meet a nice guy, date him for a long time, fall in love and then get married.
If you are a tourist reading this as you plan your trip that doesn't help you very much. But notice we said most, not all, there are always some exceptions.
The problem is that when you walk up to one girl at a mall what are the chances you are finding that rare exception? Not very good at all.
But when you use Malaysian Cupid to cast a wide net and contact as many single girls in Johor Bahru online as you can you are greatly increasing your chances. Now instead of putting all of your eggs in one basket you have a seemingly endless amount of options.
Most will still be looking for something serious, but there are always some girls who want to get laid in every city. Online dating is the quickest and most efficient way to track them down, and the best online dating site for singles here is Malaysian Cupid.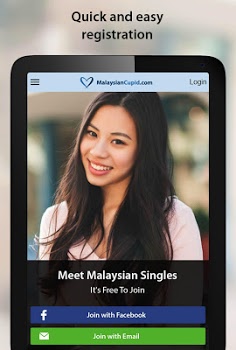 Johor Bahru Dating Guide
We just fully covered the best ways to meet women near you and now we need to pivot to our Johor Bahru dating guide. Getting a girl to go out with you is definitely a positive, but now your date night needs to be on point if you want things to go well.
Any of these romantic restaurants or cocktail bars could do the trick:
There are some other options though, you could go walk around the Pasar Malam Night Market and eat some traditional street foods. Asian girls absolutely love karaoke, Caeser Karaoke & Music Lounge on Jalan Ibrahim Sultan should be a good spot to go for that.
One thing to point out is that since this city has lots of red light activity you need to choose your karaoke bar wisely. Otherwise you might go to one that has 'hostesses' who will join you in the room which may ruin things.
A very romantic date night in Johor Bahru could include a visit to the Firefly Valley Leisure Park. This is also a nice cheap date spot as it only costs around $5 per person.
Day Date Ideas
Getting out to enjoy a sunny day is always advisable if you can. Try and head to Merdeka Park, the Johor Zoo, or take a quick trip to the Pulai Waterfall.
Legoland Malaysia would make for a fun day together, and you can find plenty of things to do at Danga Bay Park or Puteri Harbour. For an interesting cafe downtown head to People & Places Cafe.
Plus these museums and landmarks are worth checking out:
Chinese Heritage Museum
Old Chinese Temple
Istana Bukit Serene
The singles nightlife in Kuala Lumpur really isn't any better than here, but that city can be great for a romantic weekend with the right girl. Another fun option could be Kuching in Borneo.
Tips For Tourists & Expats
We don't go full Lonely Planet in our travel sections but there are some things we live to cover. The local currency is the ringgit and you get around 4.5 for every dollar right now.
We already talked about where you should stay. There is a lot of nightlife around the Duty Free Zone, and Plaza Sentosa is also a good central location with some nightlife.
But this section is more about the dating culture in Johor Bahru. Local girls from Malaysia really are very conservative most of the time, but this is a pretty international city with women from all over.
You are going to have much better chances of hooking up with girls in your area from other countries. On the other hand you also have to remember that this is a town known for lots of prostitution.
Lots of guys will go to a place like Dee Bangkok, see some cute Thai girls, and not even realize that they work for the bar as hostesses. They are there to flirt with guys and get the guys to buy them expensive drinks.
Could you possibly pick up one of these hostesses for free? Sure, anything is possible, but more often than not you will just be wasting your time as they will expect to be paid if you hook up.
We aren't saying that all the Thai girls in Johor Bahru bars are prostitutes or hostesses, but many are. In truth this is just not a great city for guys who want to show up for a weekend and get laid for free.
Most of the local women have no interest in casual sex, and most of the girls you see out late into the evening are there to make money. That is why we mentioned before that you are probably best off trying to pick up other tourists if you can find them.
Enjoy Dating Johor Bahru Girls
We don't like to end on a downer like that last section turned into but our job is to tell it like it is. There are plenty of places in Southeast Asia where girls love to hook up, Malaysia isn't one of them.
Going out in the local nightlife here is going to be tricky, and if you don't have a lot of travel experience in this part of the world you are going to struggle to know what a girls motivation really is. Just another reason to meet single women near you on Malaysian Cupid before your trip so you don't have to deal with it.
That wraps up our best places to meet girls in Johor Bahru with our dating guide, enjoy your time here.