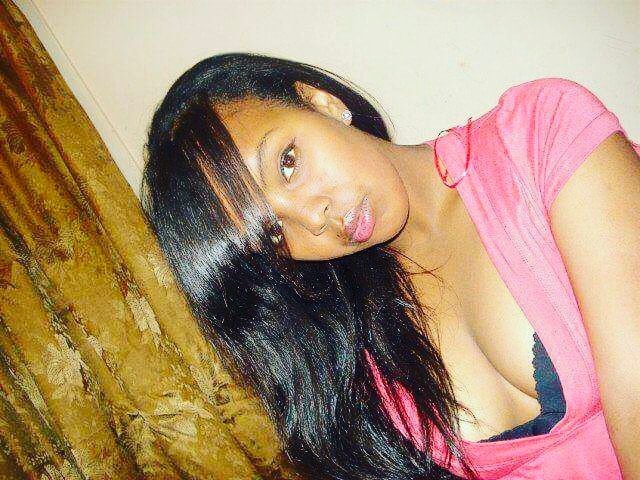 If you are looking for the best places to meet girls in Khartoum with a dating guide then we will try to offer some assistance. Trying to pick up single women in your area will be difficult, but at least finding good spots for a date night is possible.

We will begin with some tips on how you might get lucky and find a little nightlife around the city before transitioning to where you can meet single Khartoum girls during the day. After that we will discuss the best online dating site to use and some options for what the two of you can do on a local date together.
We will do our best to help you make something out of a tough situation, but Sudan is definitely not one of the better places in Africa for easy hook ups.
Nightclubs & Pick Up Bars
If we could we would give you a big list of nightclubs and pick up bars in Khartoum to try and hook up with girls at, but to our knowledge there just aren't many options. Sudan is a very strict Muslim country where alcohol is illegal which obviously hinders the singles nightlife.
With that said one would have to assume there do have to be some parties around where you could meet Khartoum girls to hook up with. Maybe not in the traditional pick up bar and nightclub setting but instead at private house parties.
How can you find them? Try expanding your social circle as much as possible and ask around. Not only by saying hello to any hot Sudanese women you see, but make friends with other men also.
The more people you know the more likely you are to find out where any nightlife may be going down. Then if you can find a party maybe you will have a better chance of getting laid.
You might be able to find a little nightlife along Nile Street, and a couple of places that seem to be gathering points are Papa Costa's on Thursday nights or Ozone Café. However keep your expectations in check, these are not Khartoum hook up bars by any means.
You will have a much better chance of getting laid in the Nairobi nightlife if you have the chance to visit there.
Meet Khartoum Girls During The Day
We aren't going to tell you that approaching Sudanese girls during the day is going to be any better, but at least people are leaving their homes when the sun is out. Try the area around the Al Souq Arabi Market where there will be plenty of single women out and about on a sunny day.
Some other malls and shopping areas you can visit to try and pick up local girls are:
Mall Alwaha
Mall Afra
Alanfal Mall
City Plaza Mall
But here you always will need to make sure that you don't overstep your bounds. In any Muslim country day game is usually a waste of time, but here if you push too hard you could end up with some serious problems.
Introduce yourself, exchange numbers if she wants, then move along and start to text her discreetly when she won't feel all those prying eyes on her.
Chat With Girls Online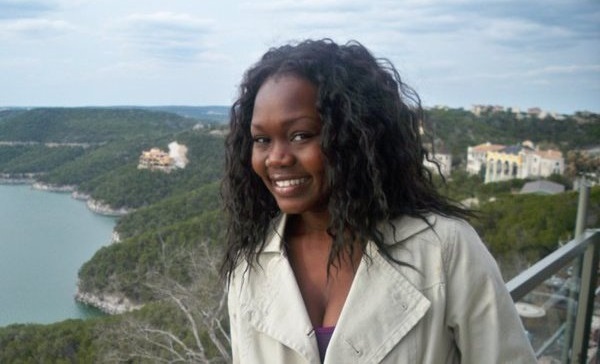 These days we aren't really sure what a single guy is supposed to do anywhere in the world, let alone in a conservative Muslim country. People all over the place are so anti-social right now and that isn't a good thing for someone who is interested in dating or hooking up in the near future.
Not to mention you can't even find any singles nightlife here and alcohol helps take the edge off making it so much easier for a Khartoum girl to want to get laid. Meeting girls near you is just about as hard as it is anywhere, but at least you have one thing going for you: online dating.
Recently we checked out how many Sudanese women were on Afro Introductions, the biggest and best online dating site in Africa, and there were actually hundreds of them who had logged on in the last month. Most were Khartoum girls, but there were also some from all around the country.
With such limited options for nightlife and no real gathering point where singles can mingle just use the internet to make this happen. Afro Introductions is going to help you begin to chat with girls in your area anytime day or night.
Another site we want to mention is Muslima which is a great worldwide Muslim dating site that also will work really well here.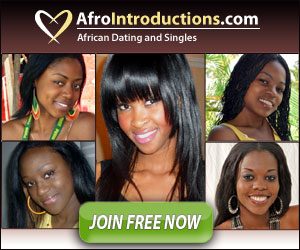 Khartoum Dating Guide
We wish you luck in trying to meet single girls near you so we now want to share our Khartoum dating guide. Finding one to go out with you is a pretty big accomplishment, now hopefully the two of you can have a good time together.
Try going to one of these restaurants on your date night:
Cafe Khartoum in Corinthia Hotel at Nile Rd
Assaha at Africa St, Near Canadian Embassy
Rickshaw in Corinthia Hotel at Nile Rd
Syrian Gate at Al Mashtal St
Mugran in Corinthia Hotel at Nile Rd
Al Nuba at Africa Rd, Al Salam Rotana
As you can see the Corinthia Hotel has many options for a date night, if you are a tourist staying there would not be a bad idea at all. When you factor in that there are no nightclubs or bars in this city those may also be some of the best places to meet girls in Khartoum, even if they aren't perfect options for that.
Day Date Ideas
If you want to put a smile on a Khartoum girls face take her outside on a beautiful day to parks like:
Africa Street Gardens
Al Riyadh Family Park
Abood Family Park
A quick trip over to Tuti Island could also be great, or just walk along Nile Street looking for more things to do. Many girls are addicted to caffeine these days so grabbing a coffee at Khartoum Cafe may not be a bad idea. Plus you can check out some of the best museums and landmarks around like:
Republican Palace Museum
Sudan National Museum
Sudan Natural History Museum
Museum of the Caliph's House
Nubian Pyramids
If you love that history then obviously a trip to Cairo would be great with the right girl. Or if you are really adventurous go check out Mogadishu.
Tips For Tourists & Expats
This dating guide is almost over but we did have a little more to share. The local currency trades at 550 for every US dollar as of our latest update and the main languages here are Arabic and English.
We said this before, but Sudan really is an extremely strict Muslim country. How strict? At some of the temples and government buildings you can actually get in trouble for taking pictures.
Just remember that when you are trying to pick up Khartoum girls that you should never cross any lines and always be ready to back off if they aren't interested. Quick hook ups should never be expected, but if one falls in your lap be very grateful for that.
Getting laid around these parts is not going to be anywhere near as easy as it is in many other places on the planet.
Enjoy Dating Khartoum Girls
That is all the info we have for you today, but we hope we need to update this page in the future if more singles nightlife starts to pop up. If you have any special tips or want to correct any out of date information here please go ahead and do so in the comments.
With how difficult it is to find a date or hook up in your area continue to contact as many local single women on Afro Introductions and send out a ton of messages. That wraps up our best places to meet girls in Khartoum with our dating guide, enjoy your time here.