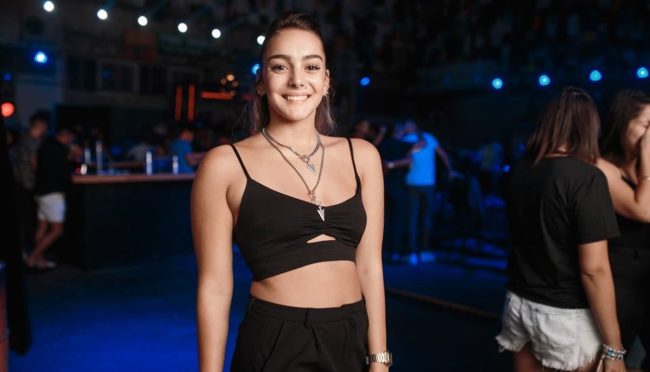 If you are looking for the best places to meet girls in Jerusalem with a dating guide we can help you out. When it comes to picking up single women in your area and where to take them on a date night there is much to discuss.

Many people think there is no nightlife here but that is not the case, our first section will cover it in detail. Next we will talk about meeting single Jerusalem girls during the day and how to use online dating sites to your advantage.
Where to go on a date night and other casual things to do around town will also be covered. Some of you may be traveling with your special lady, others may be hoping to hook up with someone new, either way the info you need is coming now.
Nightclubs & Pick Up Bars
Here is a list of the best singles bars and nightclubs to pick up Jerusalem girls:
The main area for singles nightlife is along Jaffa Street, particularly near Zion Square. If you are a tourist who will be partying and trying to hook up with Jerusalem girls from bars or clubs stay along Jaffa Street if possible.
There are also a lot of bars at the Machane Yehuda Market area after dark, plus you can find some more along Ben Sira Street. These areas for singles nightlife are all located downtown in the city center and are pretty close to each other which makes getting laid with local women much easier.
Many will tell you that it will be easier to hook up with girls in Tel Aviv's nightlife, but there are more places to party here than most expect.
Meet Jerusalem Girls During The Day
The downtown areas we were just discussing will also offer plenty of opportunities to approach Jerusalem girls near you when the sun is up. Or you could look for a big group of single women who are signing up for any of the historic tours on offer and tag along with them.
You can also always try to meet single girls at malls and shopping districts like:
Malha Mall
Alrov Mamilla Avenue
Hadar Mall
Machane Yehuda Market
Remember that this is a very religious place so you need to stay respectful. Meeting guys to hook up with may not even be on their minds so don't be surprised if you get blown off often.
Chat With Girls Online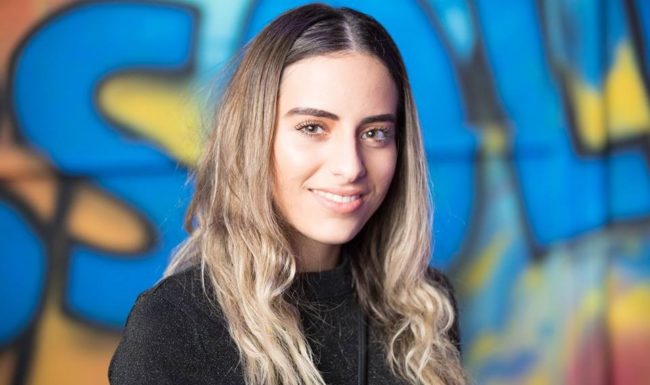 We aren't really sure what a single guy is supposed to do these days and we doubt we are alone on that. Everybody is so anti-social right now and that isn't a good thing for someone who is interested in dating or hooking up in the near future.
It has never been easy to get anything going with attractive women in your area, but now they are even harder. When you do see them out during the day they have earbuds in, and at a nightclub they are probably in VIP or with a big group of their girlfriends that want nothing more than to cockblock you.
All single men out there are really feeling this, but we can't just give up now can we? The one positive that has come from this era is that you can quickly and easily begin to meet girls near you online on dating sites at any time.
Not to mention that they are such a fast and efficient use of your time. We have a particularly good site to talk about for guys who just want to hook up without entering into a serious relationship: Adult Friend Finder.
Why put on your nicest clothes, wait in a long line, and pay high prices just to get into a club when the hottest girls are going to be in VIP and basically out of reach? A better option is to scroll through a list of  profiles and send messages to all the attractive local women you see that suit your fancy.
Adult Friend Finder will really help you come in contact with a ton of girls in a short amount of time, and one thing you should never forget is that dating is a numbers game. Not only that but these girls are only signing up to this site because they are ready to get laid, and to get laid right now.
Otherwise they would be on a site like cupidfindmyhusband.com or whatever. Believe it or not there are actually more women in Israel using it to hook up than you might imagine, see for yourself and you won't regret it.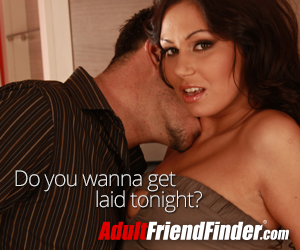 Jerusalem Dating Guide
After reading about all of those ways to meet single girls near you our Jerusalem dating guide needs to pull its own weight. Any time you can get a number and have her agree to go out with you that is great, but don't count your chickens just yet.
Try one of these restaurants or cocktail bars for a romantic Jerusalem date night:
As you can see there are multiple venues at the Mamilla Hotel, having a room on site would make for an easy transition to hook up in your bed after the date. For some live entertainment head to the Off the Wall Comedy Theater, or have a more upscale date night at the Jerusalem Theatre.
Day Date Ideas
If you want to put a smile on most girl's faces take them outdoors to enjoy some sun and nature. To do this go to casual spots like:
Liberty Bell Park
Ein Hemed National Park
Rehavia Park Valley of the Cross
Sacher Park
Wohl Rose Park
City of David National Park
Garden of Gethsemane
The Western Wall is incredible and is certainly worth your time. For more historic sites go check out:
Israel Museum
Tower of David Museum of the History of Jerusalem
The Friends of Zion Museum
The Menachem Begin Heritage Center Museum
Yad Vashem
Tips For Tourists & Expats
This section will be very short and sweet. The local currency is the shekel and you got about 3.25 for every US dollar when we recently updated this.
Remember to book a hotel near Jaffa Street or somewhere downtown near the singles nightlife if you hope to hook up with girls in Jerusalem on your trip. You can use the Light Rail to get around town cheaply, right now they only have one line but are planning to add more in the near future.
We mentioned it before but this is a very religious and conservative place over all. Many of the women in your area are not going to be in the right mindset to meet a new guy and get laid right off the bat.
Some will, but be respectful of all and do not overstep your bounds. If the whole conservative religious aspects aren't your style and you want to try visiting somewhere a little wilder instead Thailand or the Philippines would be hard to top.
Enjoy Dating Jerusalem Girls
OK guys, we have covered this town as well as we can for now. If you have any special tips or want to correct any out of date information here please go ahead and do so in the comments.
Remember that there are plenty of single women near you on Adult Friend Finder who are always ready to hook up, all you have to do is message them to get the ball rolling. That wraps up our best places to meet girls in Jerusalem with our dating guide, enjoy your time here.