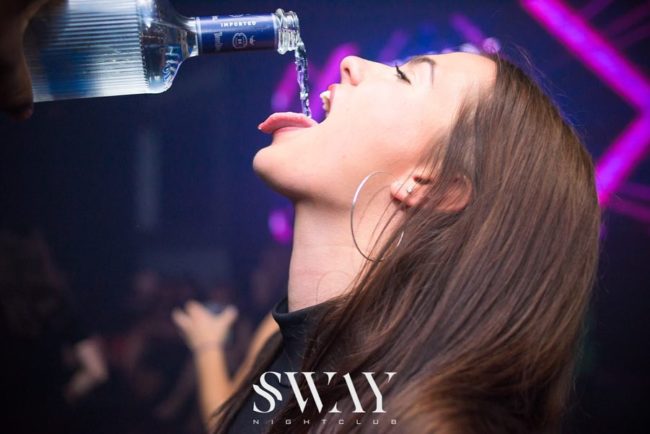 If you are looking for the best places to meet girls in Fort Lauderdale with a dating guide then this is the right post. We have tons to share on where you can pick up single women in your area and also take them out on a date night.

The best nightlife in the city is where we will start before switching over to meeting single Fort Lauderdale girls during the day and mentioning which online dating site might work best if you just want to hook up. Many local date night ideas and fun stuff to do together will also be discussed.
If you are coming here to party during spring break then expect the singles nightlife to be great. The rest of the year it can be a little more hit and miss which is pretty common at beaches around Florida.
Nightclubs & Pick Up Bars
Let's get this going with a quick list of singles bars and nightclubs to pick up Fort Lauderdale girls:
The main area for singles nightlife is near Fort Lauderdale Beach and on Las Olas Blvd. If you are coming here to try and hook up with as many girls as possible or do a lot of partying try to get a room near there.
If you are planning a spring break trip then book your hotel early, and expect the prices in that area to be higher than usual throughout all of March. With that said some things are worth paying for and a room close to the action will increase your odds of getting laid more than anything else will.
If you are coming here outside of spring break that will still be the best area to hook up with Fort Lauderdale girls, but expect the nightlife to be a whole lot calmer. Certain times like holiday weekends might have more action than others, but you will often be relying on tourists to make the party great.
If you show up and nothing is going on we covered all the best bars and nightclubs in Miami at that link.
Meet Fort Lauderdale Girls During The Day
The best place to meet single women during the day will be Fort Lauderdale Beach. That is the main draw for this city and where you can find plenty of them if the sun is out.
During spring break you will see parties on the beach, the rest of the year it will be more tame. You can also walk around nearby Las Olas Blvd which should always have heavy foot traffic.
Some other beaches outside of town where you might find some sexy ladies getting sun are Hollywood Beach and Delray Beach. Lastly you can try to pick up single girls near you at malls and shopping districts like:
The Galleria at Fort Lauderdale
Harbor Shops
Beach Place
Coral Ridge Mall
Chat With Girls Online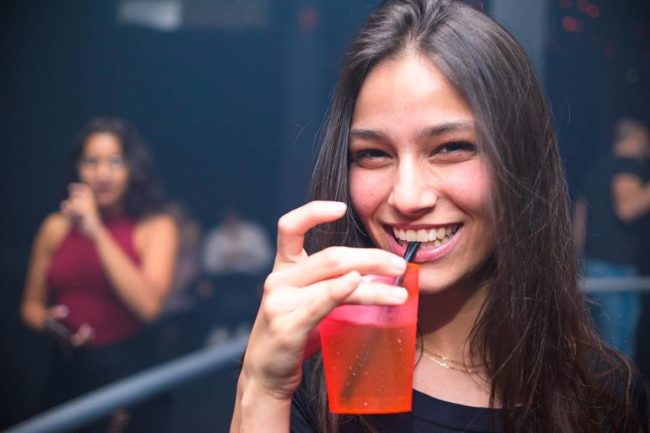 We can't be the only guys out there who feel like the dating and hook up scene has gotten really weird can we? It just feels like everyone is so anti-social.
Nobody trusts anyone and there is a huge 'stay home and mind my own damn business' attitude with many. If you do see a pretty girl in Fort Lauderdale out she is probably staring at her phone, has earbuds in, or is asleep on the beach.
When girls go to clubs they often just stand around a table with the few friends they came with and don't talk to anybody else. That is life right now and for single guys it can feel pretty tough.
But all hope is not lost, girls in your area still have needs and when they want to fulfill them they need a guy to help them out. If you are here during spring break hopefully these girls will want to let loose and possibly get laid on their trip.
The best way to hook up with single girls in Fort Lauderdale outside of those few weeks would be by using Adult Friend Finder. It is the site that girls turn to when they want to get laid without entering into any serious relationships, and it will even work well in March too.
You might just be surprised at how many women in Florida are checking their accounts for messages every week. This site is all about hooking up not taking a girl home to mom, so if you want to get laid hop on Adult Friend Finder and start making it happen.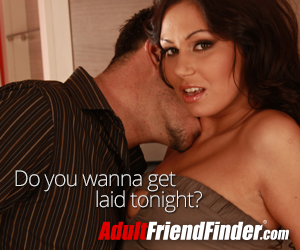 Fort Lauderdale Dating Guide
After reading all of those ways to meet singles near you let's pivot to our Fort Lauderdale dating guide. If you can get a girl to go out with you in these weird times you have done well.
Now try taking her to one of these romantic restaurants or cocktail bars on your date night:
After you grab a bite to eat go grab some drinks in the nightlife, or just find a quiet spot on the beach and bring a bottle of wine.
Day Date Ideas
Obviously the beach is going to be the easy answer here. Outside of the beaches we have already mentioned some quieter options for some more privacy would be:
John U Lloyd Beach
Delray Beach
Hillsboro Beach
Pompano Beach
If you get bored of lying out under the sun all day check out these parks:
Colee Hammock Park
Snyder Park
Hugh Taylor Birch State Park
And if you want to show her you are more cultured than a frat boy try:
Museum of Discovery and Science
NSU Art Museum Fort Lauderdale
The Fort Lauderdale Antique Car Museum
Art Walk at Fat Village
If you meet an awesome girl here and want to take her away from the spring breakers go check out Jacksonville for the weekend. Or go see a big SEC game up in Gainesville.
Enjoy Dating Fort Lauderdale Girls
One great thing about beach towns is that they are usually really easy to figure out. Like here, just stay near the beach and Las Olas Blvd and you will be in perfect position to party with single ladies and hopefully get laid.
Spring break will be the wildest time, but this is a fun city to visit throughout the year. Remember all the women using Adult Friend Finder to hook up in the area if you want something closer to guaranteed.
That wraps up our best places to meet girls in Fort Lauderdale with our dating guide, enjoy your time here.