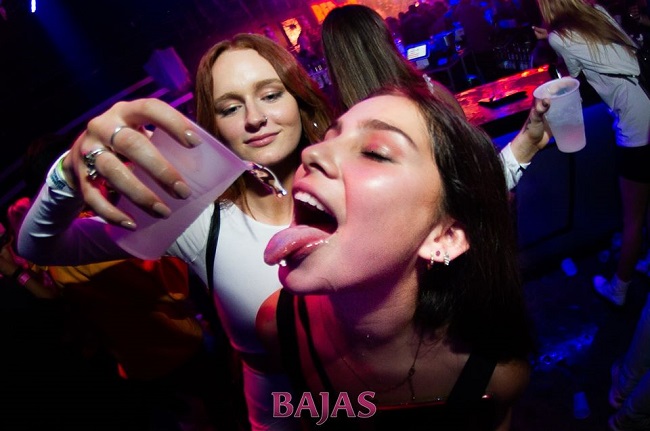 If you are looking for the best places to meet girls in Tallahassee with a dating guide you do not need to look any further. We have a ton of info to share with you on where to pick up single women in your area and also where to bring them out for a great date night.

We always like to begin with the nightlife and as you can probably guess the best places to try and hook up are around the FSU campus. After that we will talk about trying to meet single Tallahassee girls during the day or how you can use online dating sites to speed things up.
Local date night spots and things for the two of you to do together will also be discussed. We will get this going now, but if you also want to read more of our dating guides for Florida you can find them here.
Nightclubs & Pick Up Bars
Here is a list of the best singles bars and nightclubs to pick up Tallahassee girls:
The main area for singles nightlife is around the FSU campus which is standard for most college towns. If you hope to hook up with Tallahassee girls that are attending the university then go party with them at the campus bars and clubs.
The Strip on Tennessee Street is a good place to start your search as you can find many venues in one place there. Places like Potbelly's, Recess, and Bullwinkle's are legendary but they are far from your only options.
If you aren't interested in trying to get laid with the college girls in your area then you can go to bars in Midtown on and around Thomasville Rd to try and pick up single women. A lot of FSU girls will be going to Daytona Beach or Panama City Beach to hook up over spring break, and the closest big city to visit for a weekend throughout the rest of the year would be Jacksonville.
Meet Tallahassee Girls During The Day
All around the FSU campus you will find single girls near you walking day and night. Hang out at cafes, parks, or shops in the area and you will have plenty of opportunities.
You can also attempt to meet women at malls and shopping districts like:
Ocala Corners
Governor's Square
Parkway Center
Forest Village Shopping Center
Killearn Shopping Center
Carriage Gate
We listed Recess in the nightlife section, this popular nightclub also has pool parties on Sundays which can be a good place to meet girls and get laid.
Chat With Girls Online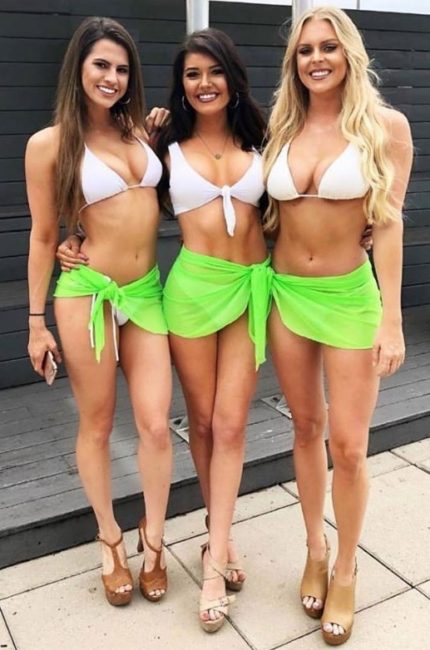 Where would so many of us be right now if not for online dating? Let's face it, these are some weird times for our species as technology keeps changing the game on us faster than we were made to adapt to it.
If you want to get from one city to the next you don't hitch up the wagon, you book a flight. When you get hungry you don't have to cook a meal if you don't feel like it, instead just use an app to order delivery.
Tech saves us a lot of time and has made our lives easier in many ways, but it also has some adverse effects. Think about it like this: how often do you see a good opportunity to approach a sexy girl in Tallahassee?
They rarely walk anywhere these days, instead they order a ride. When you do notice local girls during the day they probably have headphones on making it extremely awkward for you to go introduce yourself.
Single women near you still do go to bars and nightclubs, but usually with a group of friends that they stay close to the entire time. They have an Instagram photo shoot for a couple of hours before they leave with the group they came with.
We are all noticing this, and it is becoming tougher on single guys every day. The best way to adapt is to use technology to your advantage with online dating.
For those of you that are like us and just want to hook up with girls in Tallahassee without starting anything super serious try out Adult Friend Finder. This site has been around for almost twenty years and it is the place to go to meet easy women online in your area.
You never know it could lead to something more serious if you enjoy each other's company, but more likely you will have an enjoyable fling or find a long term friend with benefits. Adult Friend Finder is the modern speed dating, the sooner you check it out the sooner you will be getting laid on the regular.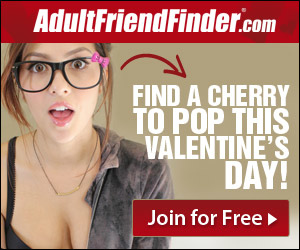 Tallahassee Dating Guide
We just broke down all of the best ways to meet single girls near you and it is time to pivot to our Tallahassee dating guide. Knowing how to show her a good time is what separates the men from the boys.
Any of these romantic restaurants and cocktail bars would be great for a date night:
After you have a nice meal you could go party in the nightlife, though the bars in Midtown would probably be better than the college bars. For some live entertainment The Junction who we linked you to in the where to pick up single women section has comedians on Thursday nights and The Moon has frequent live music.
Or see a show at the Theatre Tallahassee on your date night.
Day Date Ideas
One of the great things about this area of the country is all of your options for things to do outdoors. Here are some good places to enjoy a sunny day together:
Cascades Park
Alfred B. Maclay Gardens State Park
Lake Jackson Mounds Archaeological State Park
Wakulla Springs Park
St. Marks National Wildlife Refuge
Lake Ella
Lake Talquin State Forest
Be sure to check out the Lighthouse at St. Marks Refuge. You could even take a day trip to St George Island, plus the aforementioned Panama City Beach can be a lot of fun. For some more sophistication on your local date during the day try:
Museum of Florida History
Tallahassee Automobile Museum
Florida Historic Capitol Museum
Knott House Museum
Goodwood Museum & Gardens
Mission San Luis de Apalachee
A fun weekend getaway could be had to the West in New Orleans or in the South to Miami.
Enjoy Dating Tallahassee Girls
We have covered this college town as well as we can for the time being. Please share any of your own favorite spots or correct any out of date info you may find in the comments.
Also don't forget about the single women in your area on Adult Friend Finder who are always looking for guys to hook up with. That wraps up our best places to meet girls in Tallahassee with our dating guide, enjoy your time here.