If you are looking for the best places to meet girls in Incheon with a dating guide you are in the right spot. We have plenty to share about where you can pick up women in your area and then take them out on your date nights.

The singles nightlife is where we will start, following that up will be meeting single Incheon girls during the day and how to speed it all up with online dating. Local date night ideas and more things to do when the sun is out will also be mentioned towards the end.
We have written guides for plenty of other cities for men traveling in South Korea that may also interest you.
Nightclubs & Pick Up Bars
These days a lot of guys will only care about a list of singles bars and nightclubs to pick up Incheon girls so here it is:
The main area for singles nightlife is going to be in Bupyeoung, particularly near the Arts Center. This part of town is where you can find many of the top bars and clubs, if you hope to hook up with Incheon girls it is probably the best place to stay.
Another good area to go party and look for single ladies is Guwoldong. Get a hotel in either of those and you will definitely improve your chances of getting laid, plus you can find some tourist and expat bars near both to meet other travelers and learn about more things to do in town.
If you aren't really feeling the scene here you can always take a quick trip to try and find a one night stand in the Seoul nightlife. There are also more places to party in Suwon which is close, but it will pale in comparison to the capital.
Meet Incheon Girls During The Day
Can you speak Korean? If not then day game is probably going to be pretty difficult as most people living here aren't very good at English.
Bupyeoung isn't only a nightlife area for singles, it will also be very crowded during the day and offer some opportunities to meet women in Incheon whether the sun is down or not. Another option would be to meet single girls at malls and shopping districts like:
NC Cube Mall
Hyundai Premium Outlets Songdo
Chat With Girls Online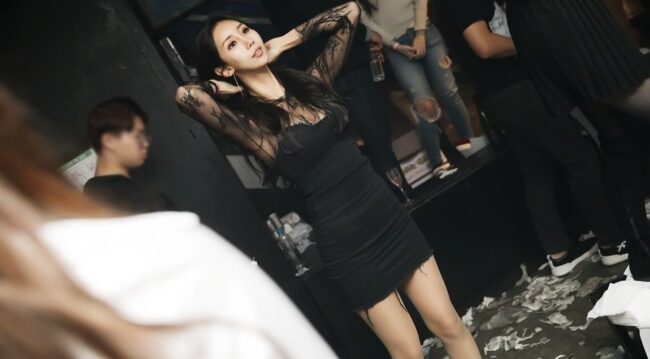 Recently many guys have caught the travel bug, for some it is to see new places but for many it is because they took a trip abroad and found it a lot easier to hook up then they were expecting. While not always the case, generally if you are an outsider you will get noticed and many of the single women in the area will get curious about you.
That will make it far easier to line up dates, and some will be down to get laid with you right off the bat without even having to wine and dine them. The easiest way to see how true this is would be to sign up for a dating site in the country you are thinking about visiting or are currently in.
Here that means Korean Cupid, set your location to this city and then begin sending out messages to the single girls in Incheon that you see online and find sexy. You probably are going to get a lot more attention from these ladies then you would from the ones back in your home town.
Does that guarantee you will go on lots of dates and get laid as much as you want? Unfortunately not, but usually it does. You will have to put in much less effort here than in your home country most of the time and things move a lot faster because online dating is the modern speed dating.
It is free to sign up for Korean Cupid so you can check out the selection of single women in the area. If you like what you see begin to contact them and line up some dates, if not all you will have lost is a few minutes of your time. And don't worry local men, it will work great for you as well.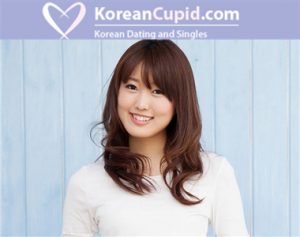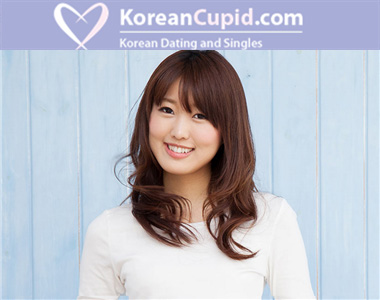 Incheon Dating Guide
We just fully covered the best ways to meet single girls near you so now we have to pivot this to our Incheon dating guide. Any time you can get her to go out with you it is great, but now you have to show her a good time on your date night.
Any of these romantic restaurants or cocktail bars should make for a nice night out:
Poolside 228 at 57, Haedoji-ro, Yeonsu-gu
Sushi Way at 26-1 Bupyeongmunhwa-ro, Bupyeong-dong
Bistro Constance at 60, Convensia-daero, Yeonsu-gu, 101 Prugio Worldmark
Songdoog at Daewoo World Mark 7 #138, 22-21 Songdo-dong
Klaus at 126, Convensia-daero, Yeonsu-gu
Dera at 6 Dokbae-ro, Ongnyeon 1(il)-dong, Yeonsu-gu
Swell Lounge at 208 Yeongjonghaeannam-ro 321beon-g, Unseo-dong
Cafe Castle at 30, Seollin-dong, Jung-gu
After dinner and drinks you could go see a show at the Grand Theater at Incheon Culture & Arts Center.
Day Date Ideas
Getting out to enjoy a sunny afternoon is going to be one of the best things you can do. Here are some good places to step outdoors:
Jayu Park
Incheon Grand Park
Songdo Central Park
Wolmi Traditional Park
World Cup Leisure Park
Ilsan Lake Park
During the summer you may want to head to islands or beaches like:
Eurwangni Beach
Wolmido Island
Muuido Island
Gangwha Island
During the winter a great day date spot is the Incheon Seonhak International Ice Rink. All year round you can walk around China Town where you find cool stuff like the Samgukji Murals and Fairy Tail Village and more.
For some culture check out these museums:
The Memorial Hall for Incheon Landing Operation
Sudoguksan Museum of Housing and Living
Incheon Metropolitan City Museum
If you want to get away for a weekend then take your new girl to Gwangju, or for somewhere way outside the box head to Ulaanbaatar in Mongolia.
Tips For Tourists & Expats
We aren't going to plan your full trip here but we do have a few quick things to point out that may make things go smoother and help you hook up or find a girlfriend. The local currency is the won and you get 1,200 or so for every dollar as of our last update.
You can find a map of the metro here, remember the best area to book a hotel will be Bupyeong. Being close to the best nightlife for singles where the hottest girls in Incheon go to party and maybe have a one night stand seems like a wise decision for single men to make, plus you can find expat bars in that area.
As far as the dating culture here goes it is an interesting one. It is considered very rude for people to make eye contact with strangers so don't expect any looks of interest from across the bar.
You are going to have to make completely cold approaches and hope for the best. The nightlife will be easier than day game because you can dance instead of talk, but don't be surprised if some of the local guys try to cockblock you which is common in this country.
The speed that online dating offers also will really improve your chances of getting laid. Some of these women near you will have no interest in dating foreign men, but others will and the only way you will find out who is who is to contact a lot of them.
Then just invite them out for coffee or a meal, go to one of the spots listed above, and be friendly. After you have spent an hour or two with her making her feel comfortable invite her back to your place and hope she says yes.
Enjoy Dating Incheon Girls
If you have any more info to share or want to correct anything on this page that is outdated please let us know in the comments. Don't forget to contact the single women in your area on Korean Cupid, it is always a numbers game and the more effort you put in the more often you will hook up.
That wraps up our best places to meet girls in Incheon with our dating guide, enjoy your time here.