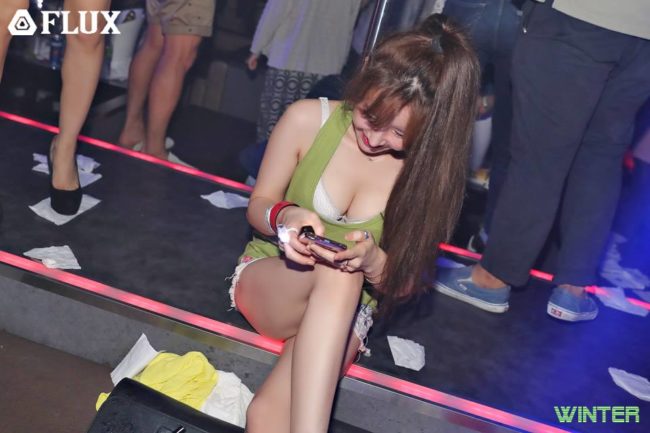 If you are looking for the best places to meet girls in Busan with a dating guide then this is the right post for you. We have plenty of info to share on where to pick up single women in your area and also some great spots for a date night.

We always like to start things off with the nightlife before moving on to meeting single Busan girls during the day and how online dating can work well for you here. Then many local date night ideas and casual things to do during the day will be discussed.
Towards the end of the post we will also have a quick travel section for guys who are new to trying to hook up in South Korea.
Nightclubs & Pick Up Bars
We will try to start things off with a list of singles bars and nightclubs to pick up Busan girls:
With that said there is a really quick turnaround on nightclubs in South Korea. They change names all the time and while we will try to keep the above list as up to date as we can that is harder than it sounds.
Feel free to update us in the comments if you know something is incorrect. It is probably better to think of this as the best areas for singles nightlife to hook up with Busan girls.
While the venues change frequently the main party hot spots tend to stay the same. Generally the biggest and best nightclubs are located in nice hotels in Haeundae by the beach.
Especially during the summer this would be where you would want to stay if you are searching for a one night stand to get laid with. Other parts of town with good nightlife for meeting women in your area are Seomyeon which is downtown, near Pusan National University, and by Kyungsun University.
You may read some other sites list the Texas Street bar district as a good place for expat bars, well this is more like a red light district. That area of Busan has many prostitutes at bars, girls there will also try to milk drink after drink out of you because they get a commission.
Overall it is best to be avoided. Many people would assume that the Seoul nightlife is a lot better, but you might be surprised how many think it is easier to get laid here.
Meet Busan Girls During The Day
Day game is not going to be easy for a variety of reasons. The first one seems pretty obvious, if you don't speak Korean how are you going to start a conversation with local women?
If you do choose to try to pick up Busan girls during the day be prepared to quickly back off if they don't seem interested initially. Approaching strangers is definitely not part of the Korean culture so have low expectations.
During the summer the best place for day game would be Haeundae Beach, throughout the rest of the year you could try to meet women in your area at malls like:
Lotte Premium Outlet
Seomyeon Underground
Central Square
Shinsegae Centum City
Nampo Underground
Chat With Girls Online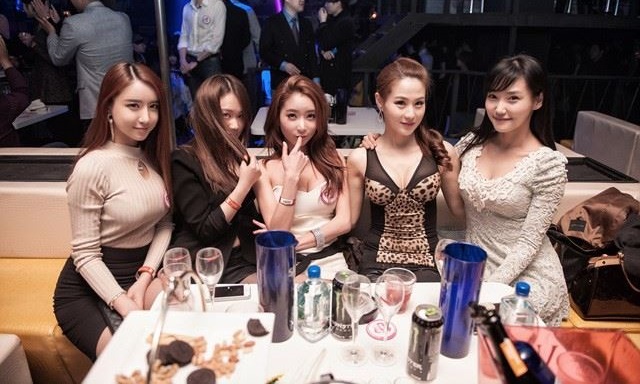 Any time you travel there will be things working for you and often more working against you. The main positive is that foreign men from other countries can make single women curious. Some may want to date him while others may just want to hook up.
On the other hand without strong communication things are going to be really difficult. Plus when you are just getting to a new city in a foreign country and don't know anyone or the culture it isn't exactly easy to just jump into the game and make things happen.
That is where Korean Cupid can really help you out. This is the biggest dating site in the country and will allow you to start meeting single girls in Busan online before you ever get here.
You can have a chat, do a video call, and get to know them so that by the time you finally meet they are already interested. There are many women on the site, most will want to enter a serious relationship but others will be on there just because they need to get laid.
If you are traveling around the South Korea and want to hook up with girls near you along the way you won't find a better wingman than Korean Cupid.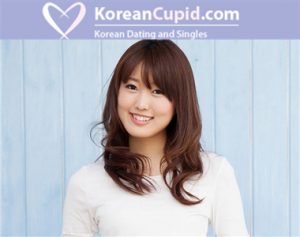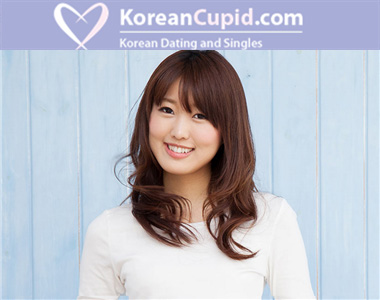 Busan Dating Guide
We just listed more than enough ways to meet single near you so now it is time to pivot to our Busan dating guide. Getting a girl to go out on a date night with you is certainly a good start.
Here is a list of romantic restaurants and cocktail bars to bring her to:
See a show on your date night at the Busan Cultural Center, or just hit up a trendy club by the beach.
Day Date Ideas
Getting out to enjoy a sunny day is always advisable if you can. Girls love the beach, during the summer you have plenty of options:
Haeundae
Songdo
Songjeong
Gwangalli
You could also just grab a coffee and take a walk around one of these parks:
Yongdusan Park
Busan Citizens Park
Taejongdae Park
The Gamcheon Culture Village is also loaded with things to see. For something a little different head to the Aquarium at Haeundae Beach, or head to the Shinsegae Centumcity Ice Rink. These museums ware also worth checking out:
Korea National Maritime Museum
Busan Museum of Art
Museum of Metropolitan Art
For a weekend getaway take that special lady to Daejeon.
Tips For Tourists & Expats
We don't have a ton of travel advice here, but we do have some things to share. In all honesty South Korea is not an easy place to visit or research.
You won't find a ton of info online, at least not in English anyway. Once you arrive you definitely will know you are in a foreign country.
With that said at least there is a really good subway system that can make your trip easier and that link has a map. The local currency is the won and you get a little over 1,300 for every USD as of our last update.
As far as the local dating culture in Busan goes girls here are not going to let you know if they like you or not. A lot of guys prefer to get a look of interest in a singles bar before they approach women, don't expect one ever to come.
That is just one of the many reasons why hooking up after dark will be pretty hard. Add in that most girls will go to the club in a group and not mingle, plus Korean guys are notorious for making it hard on foreign men at pick up bars.
The deck will be stacked against you, if you want to get laid you will need to approach a lot and cross your fingers. The best thing you can do is get a hotel in Haeundae or Seomyeon and use all of your resources to your advantage.
That means head out during the day and look for girls near you that are walking around solo and try to start a conversation. Head to hook up bars or clubs for singles and approach with reckless abandon, and of course use Korean Cupid before you arrive to line a few date nights up.
Enjoy Dating Busan Girls
That is all the info we have, and we already know we are going to have trouble keeping this post up to date. Please do let us know of any new 'hot clubs' that may open up, and if any that we list have closed down please leave a comment below, thanks.
That wraps up our best places to meet girls in Busan with our dating guide, enjoy your time here.